Bahamas Dive Week

June 18 - 24, 2023
Introducing Dive Grand Bahama, a five-day gathering of Bahamas Dive Ambassadors, open water-certified divers and local dive operators! This inaugural event features customized two-tank dives of major dive sites, including wrecks, reefs, and Caribbean reef shark encounters, plus plenty of after-hours fun.
Hosted By | Reef Oasis, Viva Wyndham and Bahamasair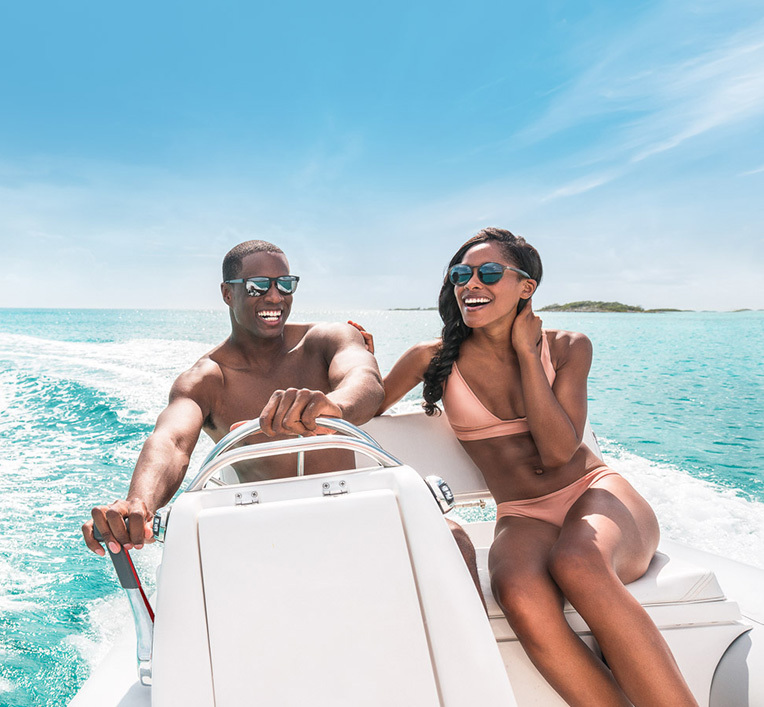 Overview
Sunday
Arrive on Grand Bahama Island
Transfer to host hotel Viva Wyndham Fortuna Beach
Evening Welcome Reception at host hotel
Monday
Two Tank Dive
Caves & Pretender's Wreck
Evening at leisure
Tuesday
Tiger Beach
Sea Star Wreck
Papa Doc Wreck
Wednesday
Plate Reef Blue Hole
Peterson's Cay Coral Restoration
Fish Fry Experience at Smiths Point
Thursday
Sea Star & Papa Doc Wrecks
Plate Reef at Blue Hole
Peterson's Cay Coral Restoration
Friday
Bahamian Brewery tour
Bonfire Experience (optional)
Saturday
Check out
Depart Grand Bahama Island via Bahamasair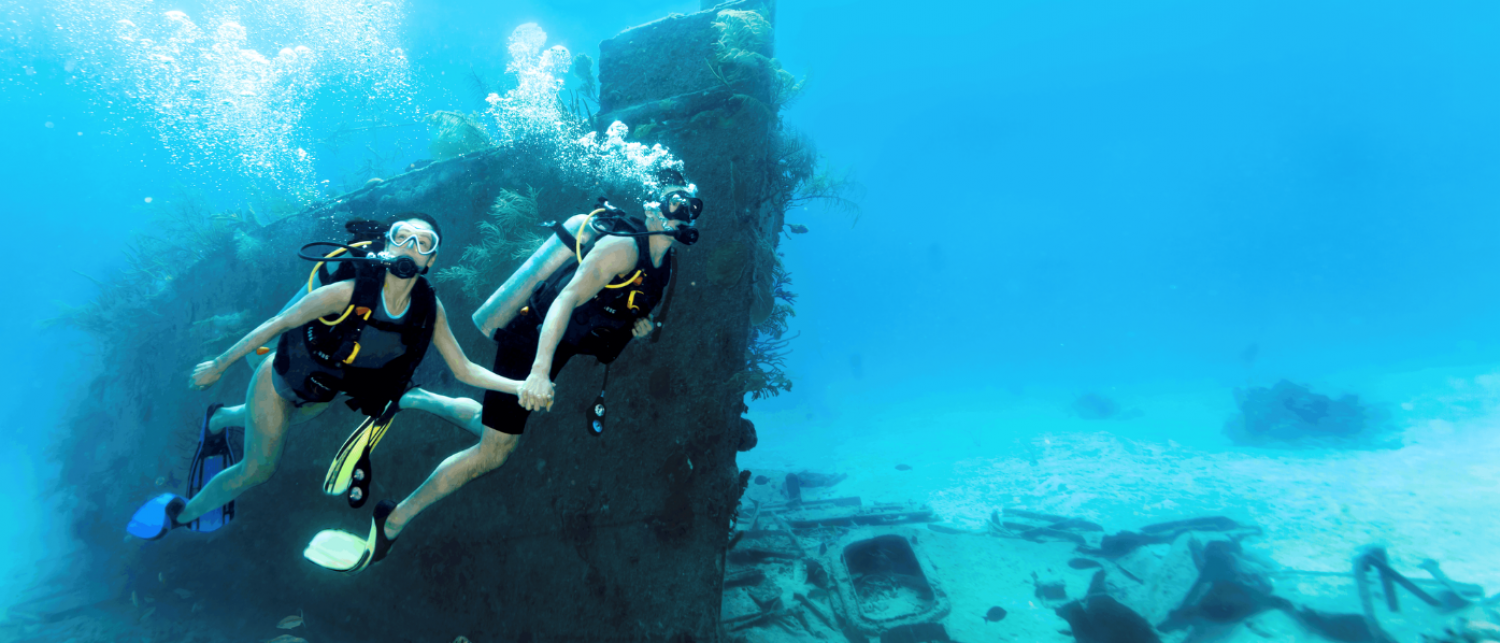 Dive Week Itinerary
Grand Bahama Island is the northern viewpoint of an archipelagic paradise. For more details about each activity throughout the trip, we invite you to download the Dive Week Itinerary.
Download Itinerary
Dive Site Highlights
Tiger Beach
Caves 1 & 2
Pretender's Wreck
Plate Reef
Papa Doc Wreck
Tiger Beach
Voted to be the best shark dive in the world, Tiger Beach offers up-close encounters with resident tiger sharks, lemon sharks, Caribbean reef sharks and nurse sharks.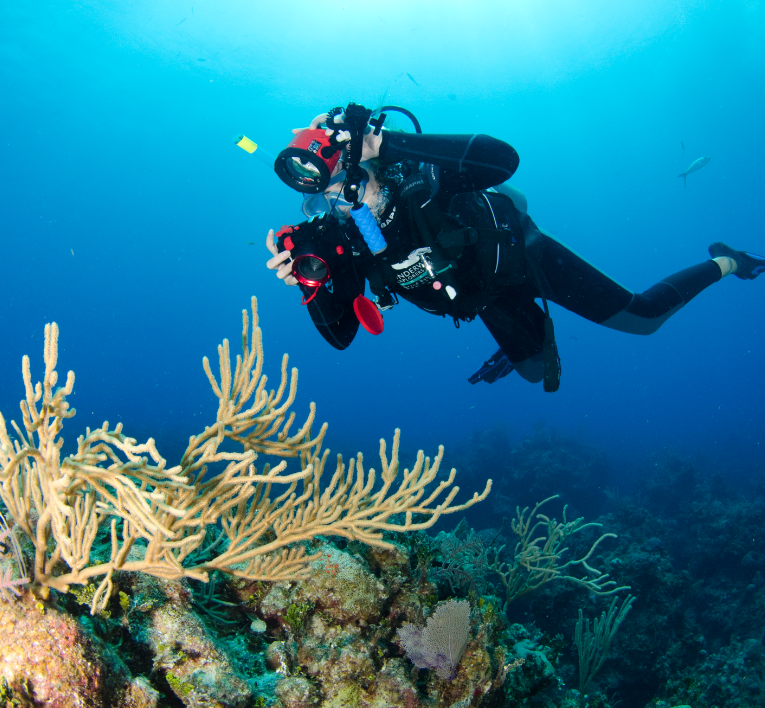 Caves 1 & 2
Thick spur and groove coral formations teem with life. Expect to see groupers, jacks, remoras and sharks from neighboring Shark Alley.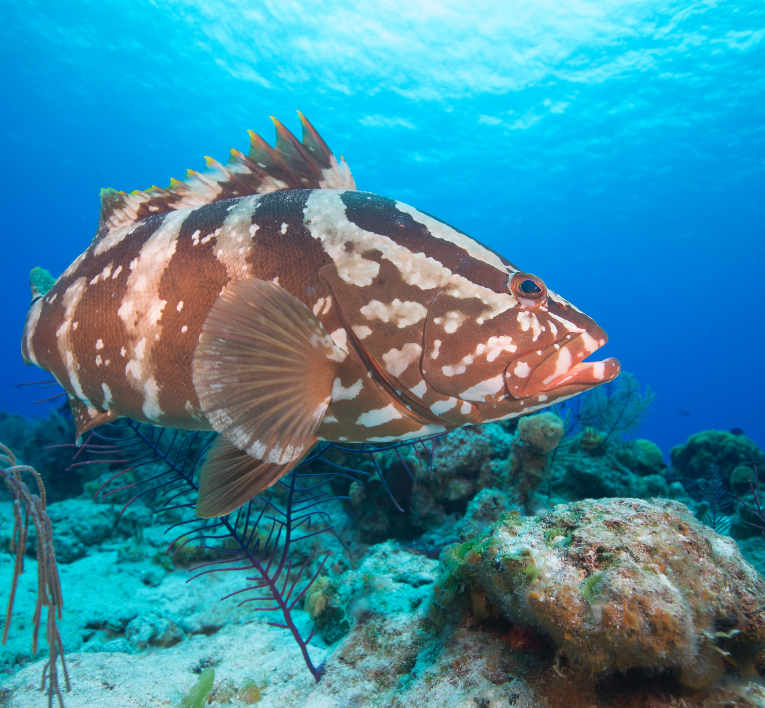 Pretender's Wreck
Caribbean reef sharks and stingrays circle the hull of this upside down tugboat on the western side of Shark Alley, along with groupers, jacks, and spadefish.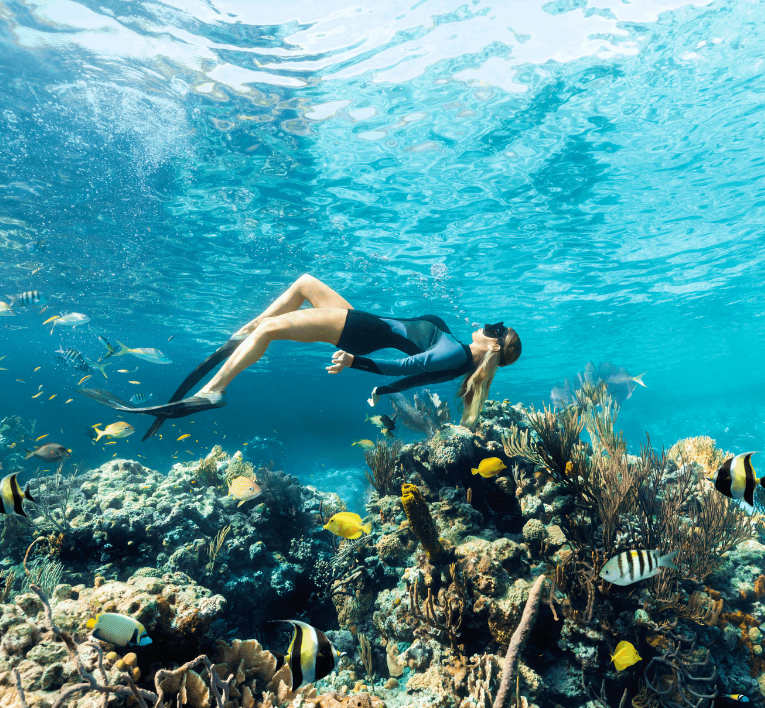 Plate Reef
Mahogany and yellowtail snappers, goatfish, and French grunts are usually seen among the many varieties of hard coral that have formed here.
Papa Doc Wreck
The ammunition clips of mercenaries en route to Haiti to overthrow Duvalier can occasionally be found amid the coral heads and engine blocks of this 1968 wreck.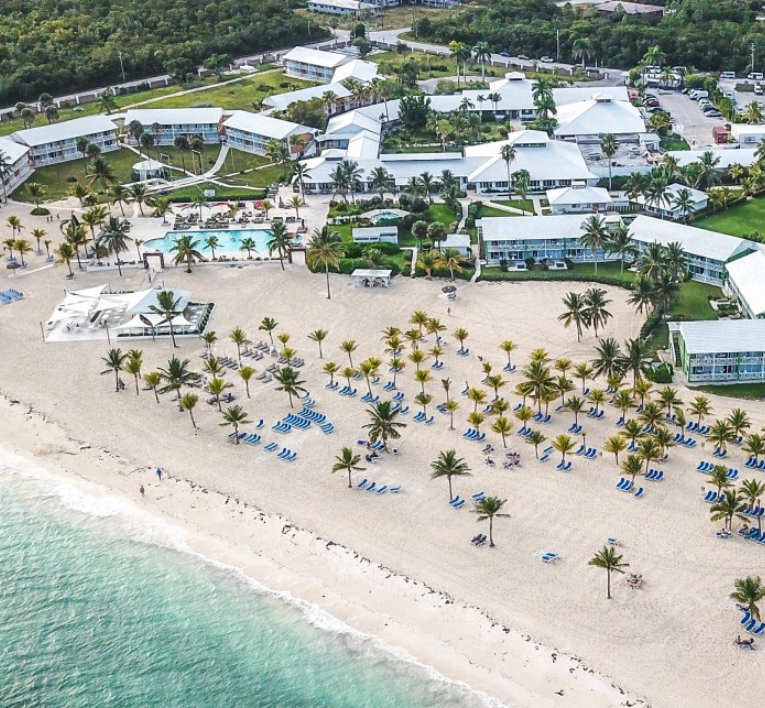 Host Hotel
Viva Wyndham Fortuna Beach
Teeming with lush foliage, natural wildlife, and palm-tree dotted beaches the stunning Viva Wyndham Fortuna Beach is an all-inclusive 26-acre resort nestled on the south shore of Grand Bahama Island.