Epic Encounters
Grab your dive gear and head to The Bahamas for one-of-a-kind thrills. From the world's third largest barrier reef to countless blue holes, caves, and caverns, there's no better place to take the plunge. Find a story to inspire your next epic dive adventure.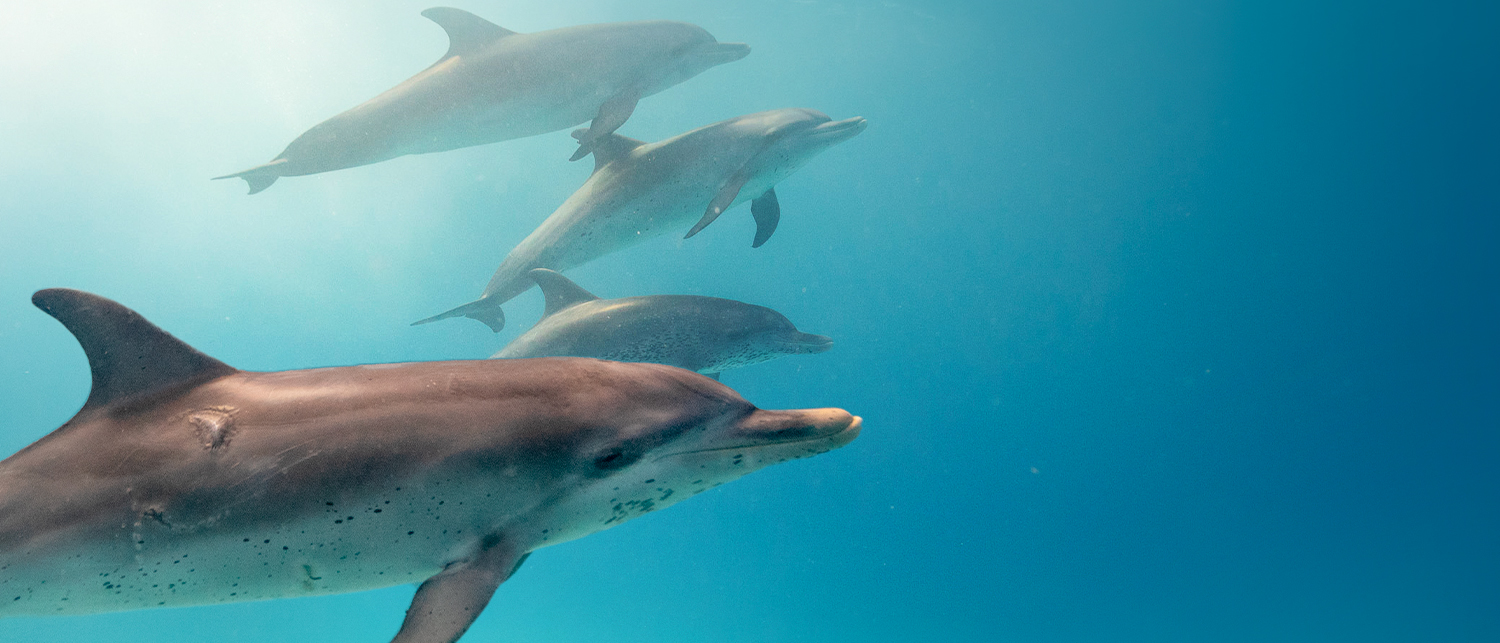 Golfinhos selvagens
Nade com um grupo de golfinhos selvagens em um mergulho único nas águas quentes de Bimini que eles chamam de lar.
Leia mais
Um mundo de maravilhas
Mergulhar nas águas de Freeport é muito mais do que um simples esporte. É um momento mágico que transporta os mergulhadores para um mundo de tubarões, navios naufragados e oportunidades ilimitadas para a aventura.
Leia mais
EXPLORE AS FRONTEIRAS SUBMARINAS
Em Andros, começar a mergulhar é mais fácil do que você imagina. O Resort Course apresenta aos mergulhadores iniciantes as maravilhas da vida subaquática.
Leia mais