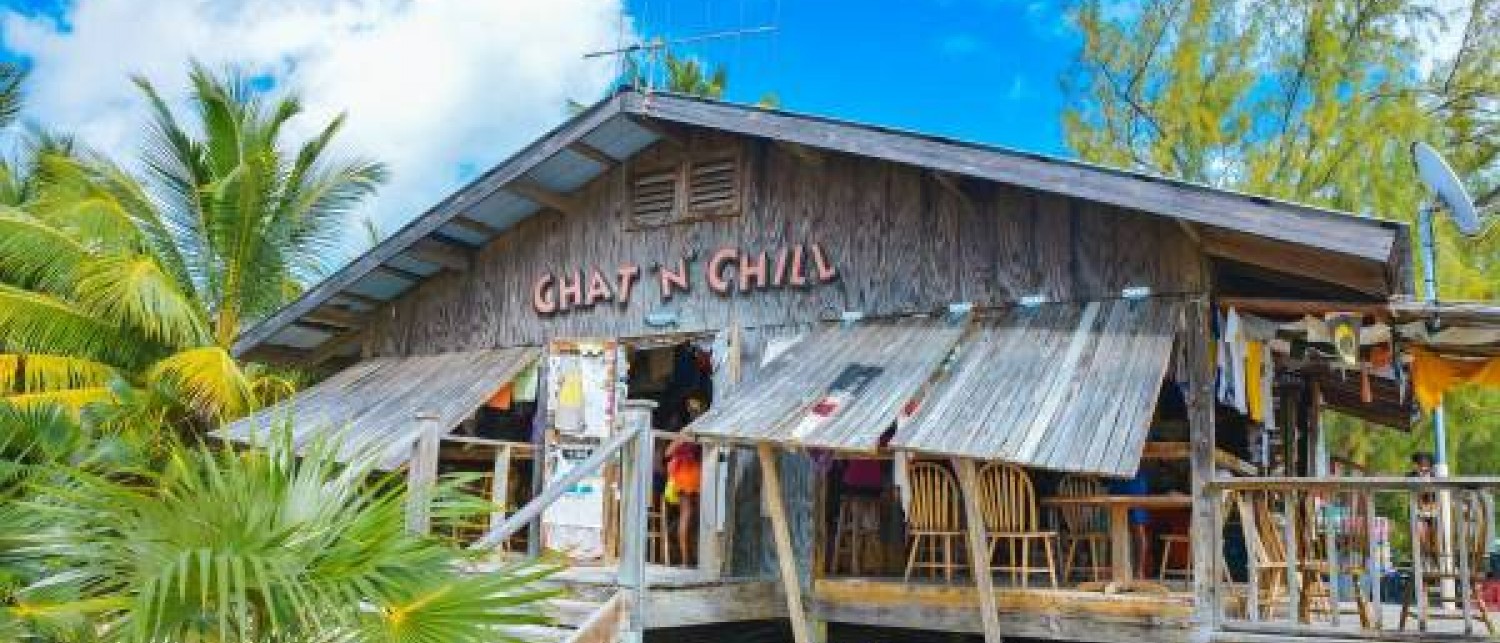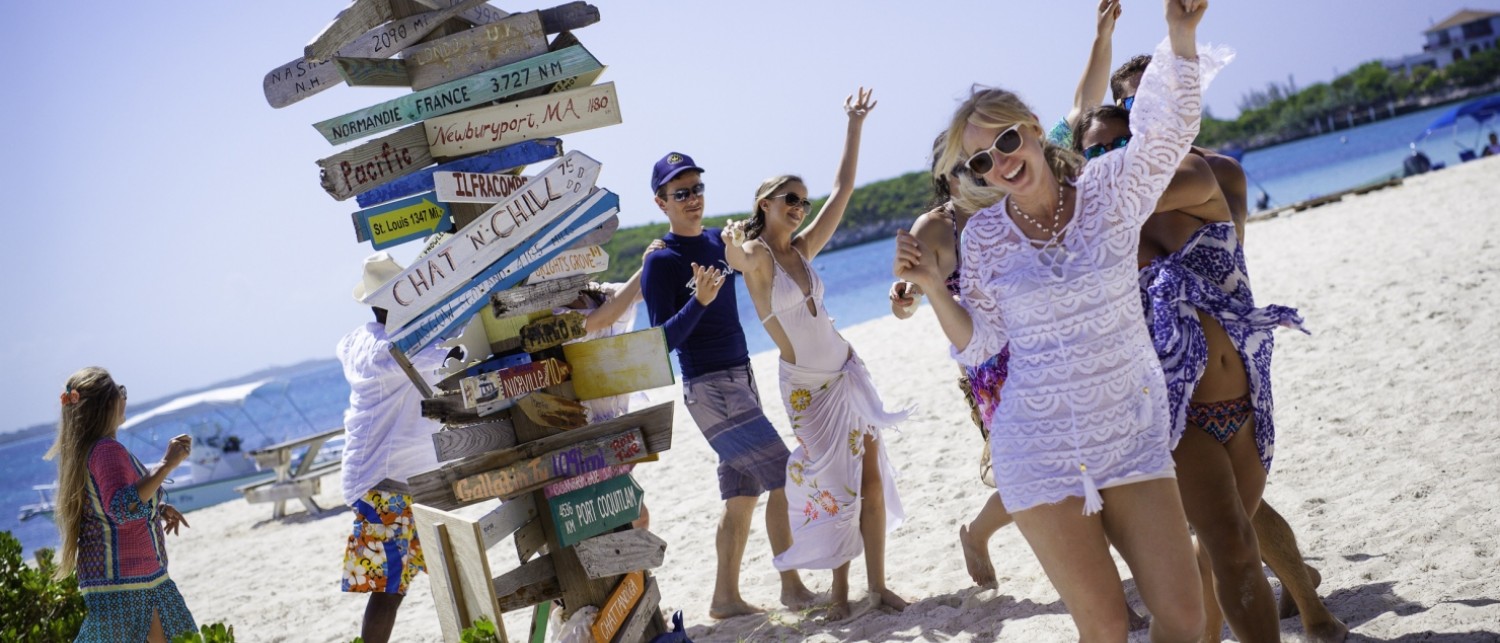 Classificado como um dos 20 melhores restaurantes em The Exumas pelo Trip Advisor, o Chat 'N' Chill® oferece culinária local e americana em um ambiente descontraído e "você está pronto". Este barzinho de praia se tornou um playground internacional para quem busca aventura e conforto fora dos caminhos tradicionais.
A revista Cari bbean Travel and Life afirma que vale a pena nadar até a praia com hambúrgueres de concha, e o Sunday Pig Roast é o maior evento social da Stocking Island desde 2001. Visitantes do mundo todo vêm para fugir das multidões e desfrutar da vibração autêntica da ilha, comidas nativas grelhadas e tropical drinques, quadras de vôlei e mais de 300 metros de praia de areia branca e magnífico pôr do sol. Não se esqueça de alimentar e acariciar as simpáticas arraias! Elas se reúnem ao lado da cabana de conchas do lado da praia, esperando pelas sobras!
O Chat 'N' Chill® está aberto diariamente das 11h às 19h. Fechado apenas no Natal e na Sexta-feira Santa.
Como chegar ao Chat 'N' Chill®

Você pode chegar lá por meio de um passeio de barco de cinco minutos pelo Elizabeth Harbour. O transporte de táxi aquático é fornecido pelo Serviço de táxi aquático de Elvis Ferguson e funciona durante todo o dia. Ligue para o Water Taxi no VHF 16 ou (242) 464-1558.