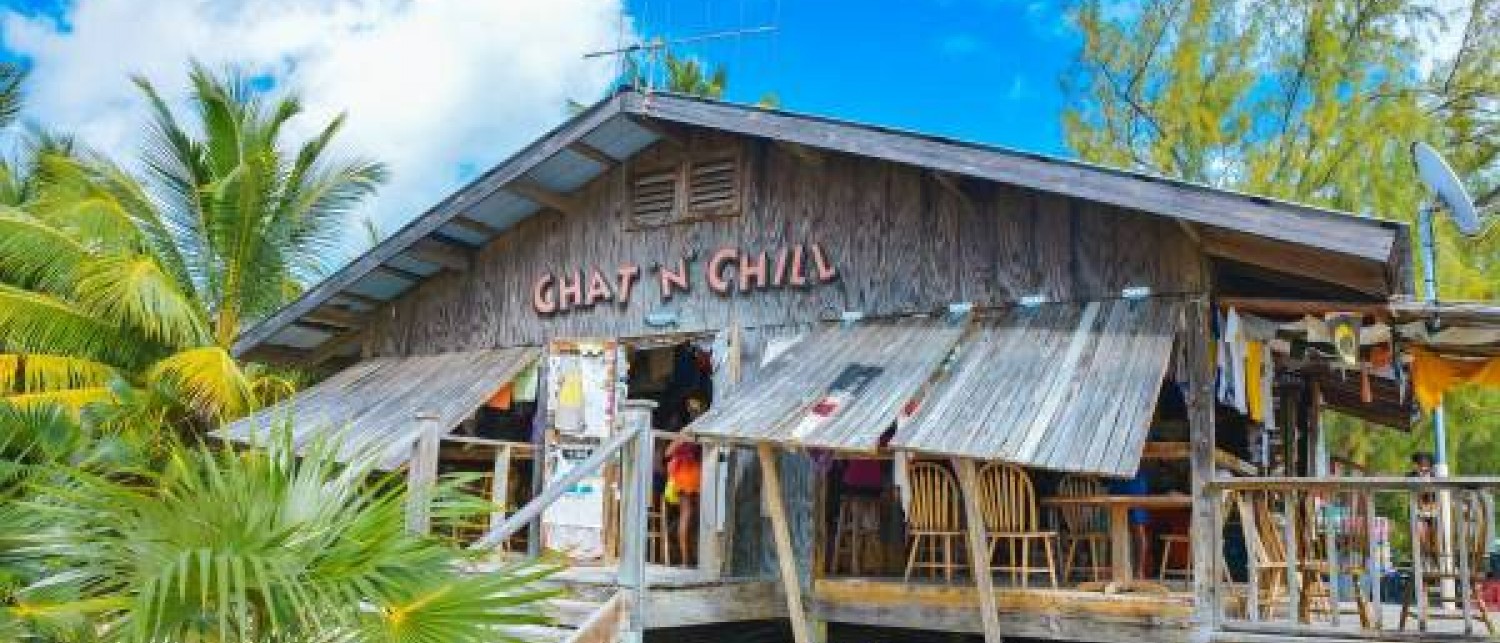 Classificato come uno dei migliori 20 ristoranti in The Exumas da Trip Advisor, Chat 'N' Chill® offre cucina delle Bahamas e americana in un'atmosfera rilassata e come te. Questo piccolo bar sulla spiaggia è diventato un parco giochi internazionale per chi cerca avventura e conforto fuori dai sentieri battuti.
Cari bbean Travel and Life Magazine afferma che vale la pena nuotare a riva per gli hamburger di conchiglia e il Sunday Pig Roast è stato il più grande evento sociale di Stocking Island dal 2001. I visitatori di tutto il mondo vengono per sfuggire alla folla e godersi l'atmosfera autentica dell'isola, i cibi locali alla griglia, i tropicali bevande, campi da pallavolo e oltre 300 metri di spiaggia di sabbia bianca incontaminata con magnifici tramonti. Non dimenticare di nutrire e accarezzare i simpatici raggi delle corde! Si radunano vicino alla baracca della conchiglia sul lato della spiaggia aspettando gli avanzi!
Chat 'N' Chill® è aperto tutti i giorni dalle 11:00 alle 19:00. Chiuso solo il giorno di Natale e il Venerdì Santo.
Come arrivare a Chat 'N' Chill®

Puoi arrivarci con un giro in barca di cinque minuti attraverso Elizabeth Harbour. Il trasporto in taxi acqueo è fornito dal servizio di taxi acqueo di Elvis Ferguson e funziona tutto il giorno. Chiama il taxi acqueo su VHF 16 o (242) 464-1558.