Epic Encounters
Grab your dive gear and head to The Bahamas for one-of-a-kind thrills. From the world's third largest barrier reef to countless blue holes, caves, and caverns, there's no better place to take the plunge. Find a story to inspire your next epic dive adventure.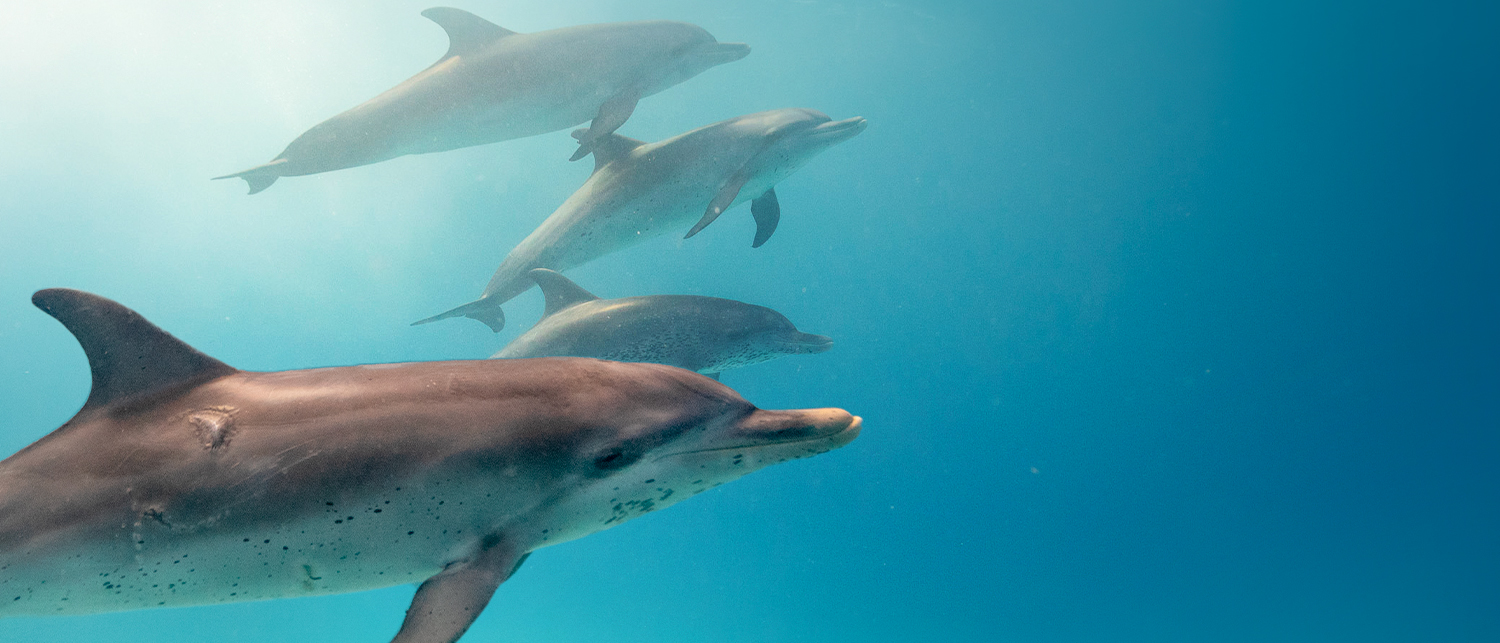 Ces dauphins sauvages
Immergez-vous et plongez avec un groupe de dauphins sauvages lors d'une baignade unique dans les eaux chaudes de Bimini.
Lire la suite
Un monde de merveilles
Descendre dans les eaux de Freeport est plus bien qu'un simple sport. Chaque plongée est un moment magique qui transporte les plongeurs dans un monde de requins, d'épaves et de possibilités d'aventure illimitées.
Lire la suite
Explorez les fonds sous-marins
À Andros, il suffit d'une formation proposée par l'hôtel pour s'initier dans la plongée sous-marine. Les plongeurs débutants pourront ainsi découvrir les merveilles de la vie sous-marine.
Lire la suite