Mariages de rêve
aux Bahamas
Les Bahamas vous offrent une toile de fond spectaculaire. Avec 16 îles uniques, vous disposez d'un choix infini d'options pour votre grand jour. Les formalités d'obtention de votre licence de mariage sont très simples et nos spécialistes des mariages sont là pour vous aider à chaque étape du processus.
Principales raisons pour lesquelles
de nombreux couples choisissent de se marier aux Bahamas
Une toile de fond incroyable
Les vues imprenables sont notre spécialité.
Une seule destination pour échanger vos vœux et commencer votre vie à deux
Mariez-vous sur une île passez votre lune de miel sur une autre.
Une destination de mariage de premier plan
Gagnant d'un prix World Travel Awards, 2 années d'affilée.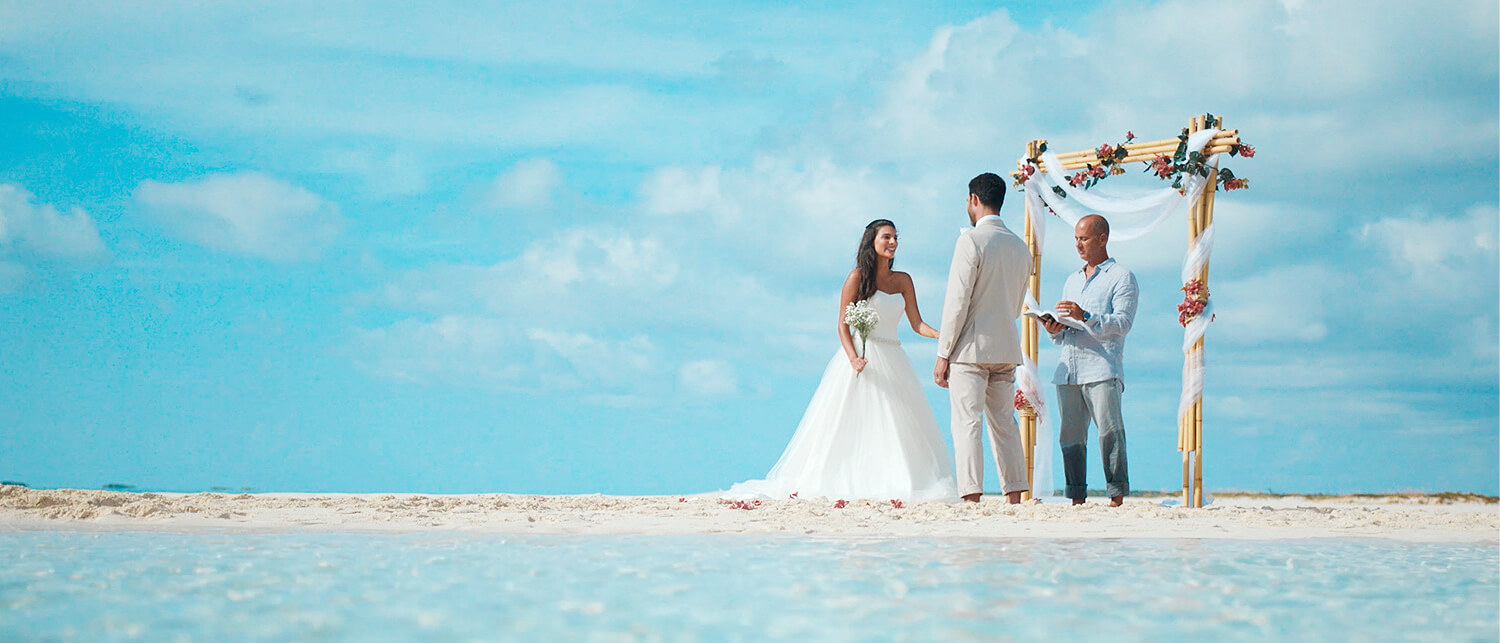 Quelque chose de bleu
A wedding on a secluded sandbar is intimate, yet grand. Share it with a few of your closest friends or let it be just the two of you, married under an arbour in the middle of the ocean.
Voir l'histoire
Mariez-vous sur une île, passez votre lune de miel sur une autre
Pour conclure votre mariage sur l'île de vos rêves, partez immédiatement en une lune de miel. La destination ? L'une des dizaines d'îles faciles d'accès. Parmi vos options : l'île décontractée d'Eleuthera ou le luxe de Harbour Island. Décrochez et imprégnez-vous du caractère romantique de nos îles.
Inscrivez-vous à notre registre de lune de miel



Trouver un lieu
Professionnels du mariage
Offres spéciales
FAQ mariage
"If we could do it all again, we would"

Baha Mar was the most amazing place to have our wedding. Only a short boat trip from Nassau, this location feels like a million miles from anywhere. The attention to detail was amazing and they helped make our day very special. Just yesterday we met with some friends that attended our wedding and they said it was "the best wedding they have ever been to". The food, staff, beach etc etc we all just amazing, if only we could do it all again....we would!!

- Edward

"It was everything we wanted and more."

"The magic of the island took over and we somehow pulled off our ideal wedding in less than five days...It was everything we wanted and more. Our hearts could not be happier and what better way to end it with a honeymoon back in this beautiful country."

- Brandy & Chris

"C'est mieux aux Bahamas"

J'étais tellement excité d'aller aux Bahamas et j'ai été époustouflé par le paysage qui était littéralement dans toutes les directions. L'eau turquoise, les palmiers, les barbecues sur la plage et le soleil brillant font des vacances ultimes! Je suis pratiquement sans voix sur les Bahamas en général. Vous devriez certainement aller découvrir la beauté de vos propres yeux!

- CountryCoolatta

Erial, New Jersey
Le grand moment dans un cadre parfait
Donnez à votre histoire le début qu'elle mérite sur l'île des Bahamas. Des villas confortables, des plages de sable rose et blanc, une culture haute en courleur, de nombreuses activités palpitantes et une cuisine appétissante créent le cadre idéal pour les amoureux.
View Brochure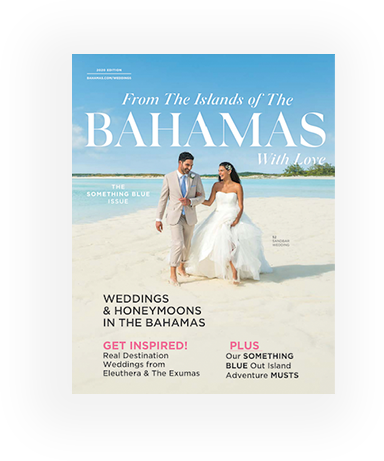 Découvrez votre prochaine aventure