Stirring Up A Culinary Revolution
In the hands of the latest generation of tastemakers, authentic Bahamian recipes meet cutting-edge techniques for a special spin on tradition. Tried-and-true classics like a nourishing seafood stew and fried conch are made brand new, while classic cocktails are given a distinct Bahamian edge.
New Ways to Sip & Savour
While Chef Leo enhances a cracked conch with hints of spicy shishito peppers and pickled radish, Mr. Mix adds unique layers to Bahamian craft cocktails with the flavours of tamarind, soursop and smoked pineapple.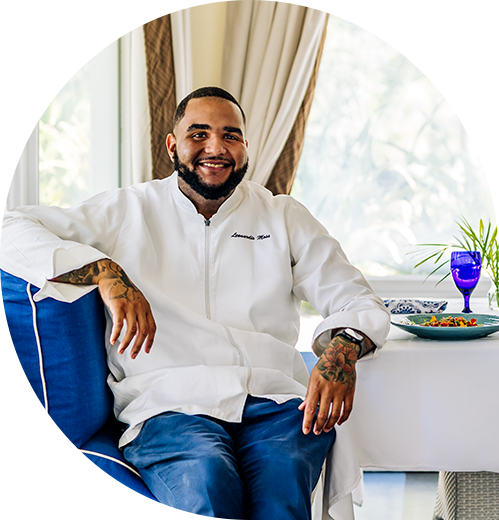 Fine dining doesn't have to be French or Italian. It can be

authentically Bahamian.
- Chef Leonardis Moss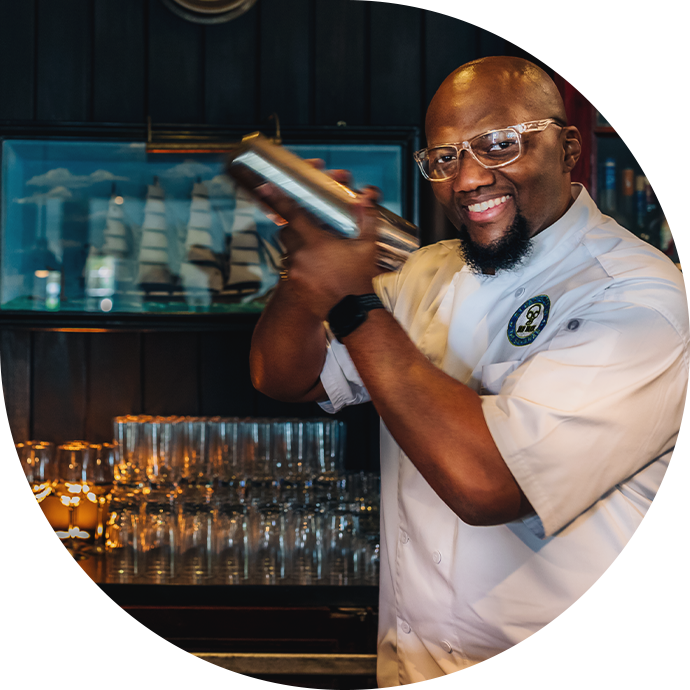 Have a taste
There is not a single indigenous ingredient that I won't try to make into a cocktail.
- Mr. Mix
Catch & Cook
With Tevin
For Chef Tevin Kemp, there's nothing like the flavours of home. And there's nothing like the traditions that surround them. From Catch 'n' Cook featuring lionfish to hearty pea soup in a fluffy bao bun, it's tradition, with a twist.
NASSAU &
PARADISE ISLAND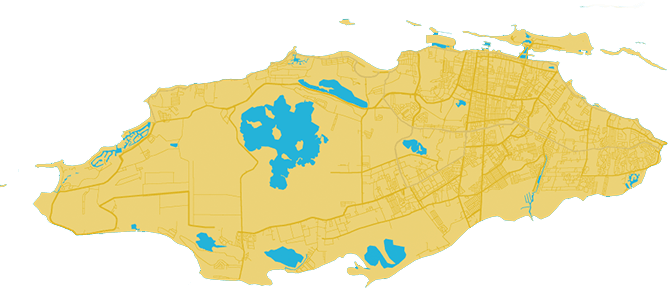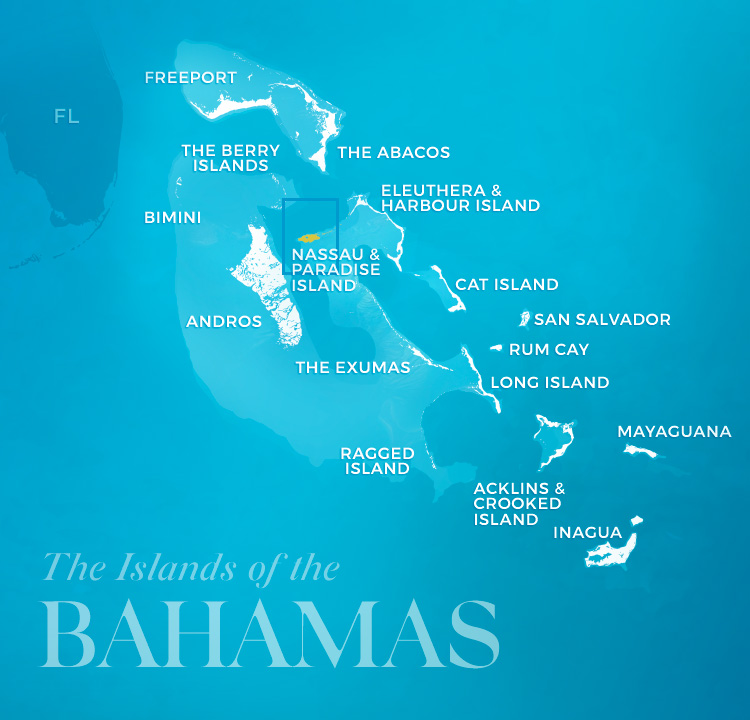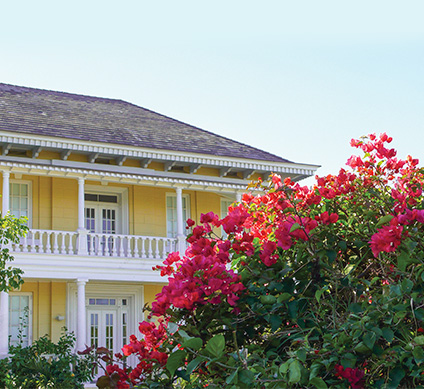 Nassau
Capitale du pays située sur l'île de New Providence, Nassau possède les ports d'entrée les plus grands et les plus fréquentés du pays : l'aéroport international de Lynden Pindling et son port de croisière.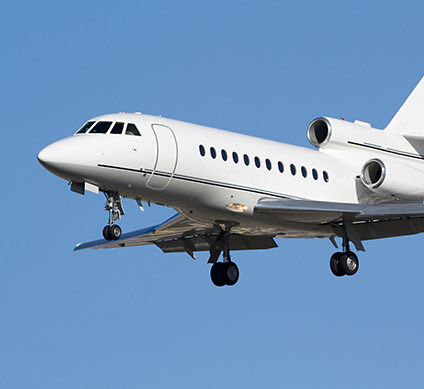 Aéroport international de Lynden Pindling
Principal point d'entrée des Bahamas pour les voyageurs internationaux, l'aéroport international de Lynden Pindling est le plus grand et le plus fréquenté du pays. Situé sur l'île de New Providence, l'aéroport offre des installations de précontrôle à la frontière américaine.
Trouver un vol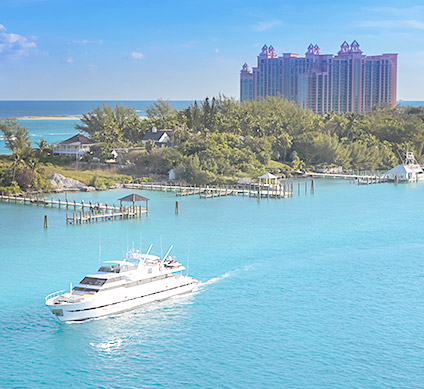 Paradise Island
Reliée à Nassau par un pont, Paradise Island est le site de nombreux hôtels et de certaines des plages les plus célèbres de l'île.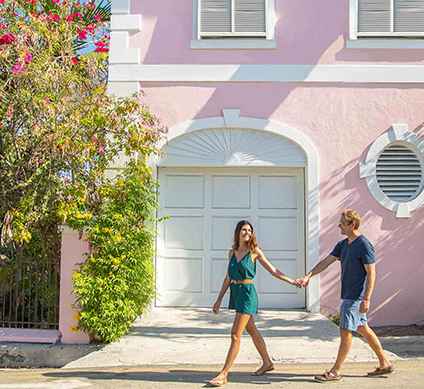 Downtown Nassau
Explorez un centre-ville moderne débordant de personnalité, qui renferme des monuments historiques et des restaurants de classe mondiale, et où les fresques murales des rues mettent en valeur la créativité moderne des Bahamas.
Découvrez votre prochaine aventure
_