Les Bahamas disposent de 20 aéroports internationaux accueillant des vols réguliers du monde entier. Les voyageurs arrivant à Nassau ont un accès facile à des vols de correspondance rapides vers des dizaines d'Out Islands (également connues sous le nom de Family Islands) et un service d'affrètement privé est facilement disponible.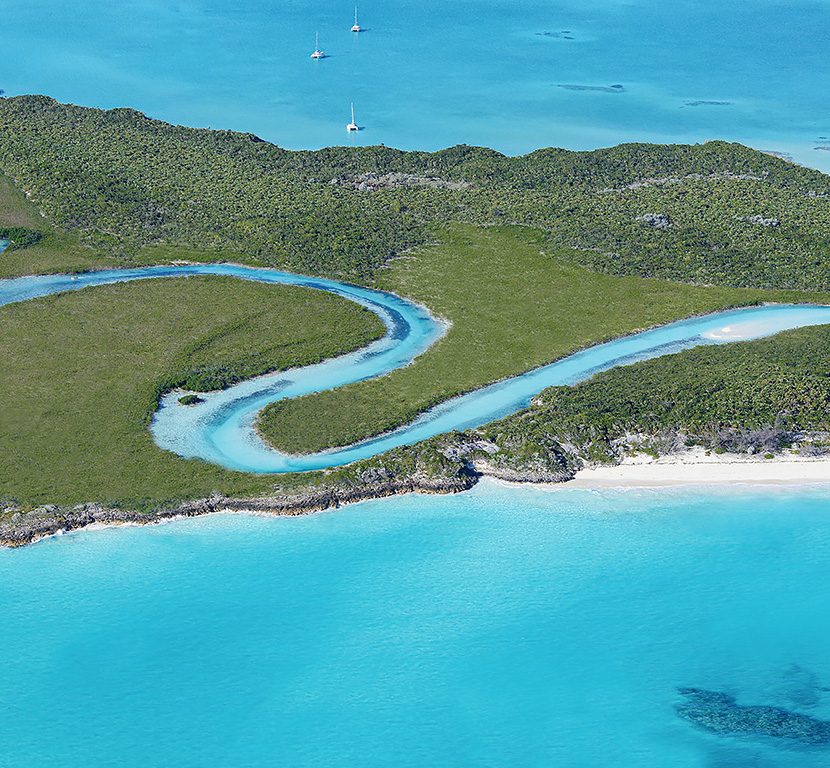 Domestic & International

Flights

Dozens of non-stop and connecting commercial flights touch down in The Bahamas every day from major gateways in the U.S. and Canada. Plus, count on regularly scheduled non-stop flights from Panama, London and seasonal arrivals from cities across Europe.
International

Ferries

Visitors travelling from South Florida have the option of sailing to The Bahamas on international ferries. Depart from Fort Lauderdale or West Palm Beach and find yourself at your island destination in as little as two hours.
Charter Flights
From take-off to landing, set your own schedule with one of dozens of on-demand air carriers operating to and from South Florida and across our islands.
Questions fréquemment posées
Comment me rendre aux îles Out en avion ?
Bien que certaines de nos îles Out accueillent des vols commerciaux internationaux, beaucoup nécessitent une correspondance à Nassau. N'oubliez pas de vérifier auprès des petites compagnies aériennes régionales, car beaucoup n'apparaîtront pas dans les agences de voyages en ligne (Expedia, Kayak, etc.). Pour obtenir une liste complète des compagnies aériennes proposant des vols vers les Bahamas, visitez notre section Vols intérieurs et internationaux sur cette page.
Existe-t-il des vols sans escale pour se rendre aux Bahamas ?
Les Bahamas sont reliées par des vols sans escale au départ de nombreuses grandes villes américaines et canadiennes. De plus, des vols saisonniers depuis l'Europe et un vol sans escale au départ de Londres sur British Airways sont également disponibles pour les passagers.
Combien d'aéroports internationaux y a-t-il aux Bahamas ?
Le réseau d'aéroports des Bahamas comprend vingt (20) aéroports internationaux qui reçoivent des services commerciaux aériens réguliers des États-Unis, du Canada, d'Europe et d'Amérique latine.
Quelles sont les îles qui font partie des îles Out ?
Les îles Out, également connues sous le nom de Family Islands parmi la population locale, composent la majorité du pays des Bahamas. En bref, il s'agit de toutes les îles en dehors de Nassau & Paradise Island et de Freeport, Grand Bahama. Celles-ci incluent: les Abacos, Acklins & Crooked Island, Andros, les îles Berry, Bimini, Cat Island, Eleuthera et Harbour Island, les Exumas, Inagua, Long Island, Mayaguana, Ragged Island, Rum Cay et San Salvador.
Ai-je besoin d'un passeport ?
Comme les Bahamas forment une nation indépendante, les visiteurs d'autres nations peuvent avoir besoin d'un passeport ou d'un visa de tourisme pour entrer dans les îles des Bahamas. Afin de vérifier les exigences en matière de passeport et de visa pour votre pays de résidence, consultez notre page Questions fréquentes Planifiez votre voyage .
Découvrez votre prochaine aventure