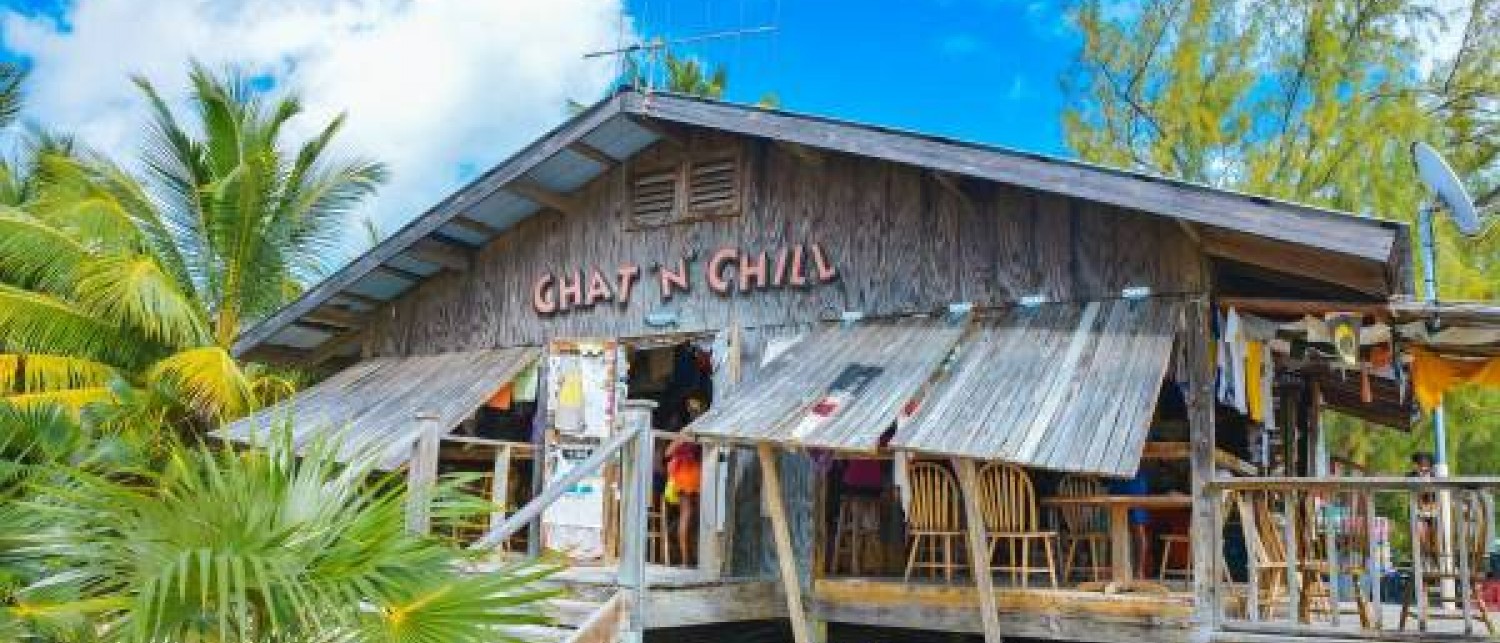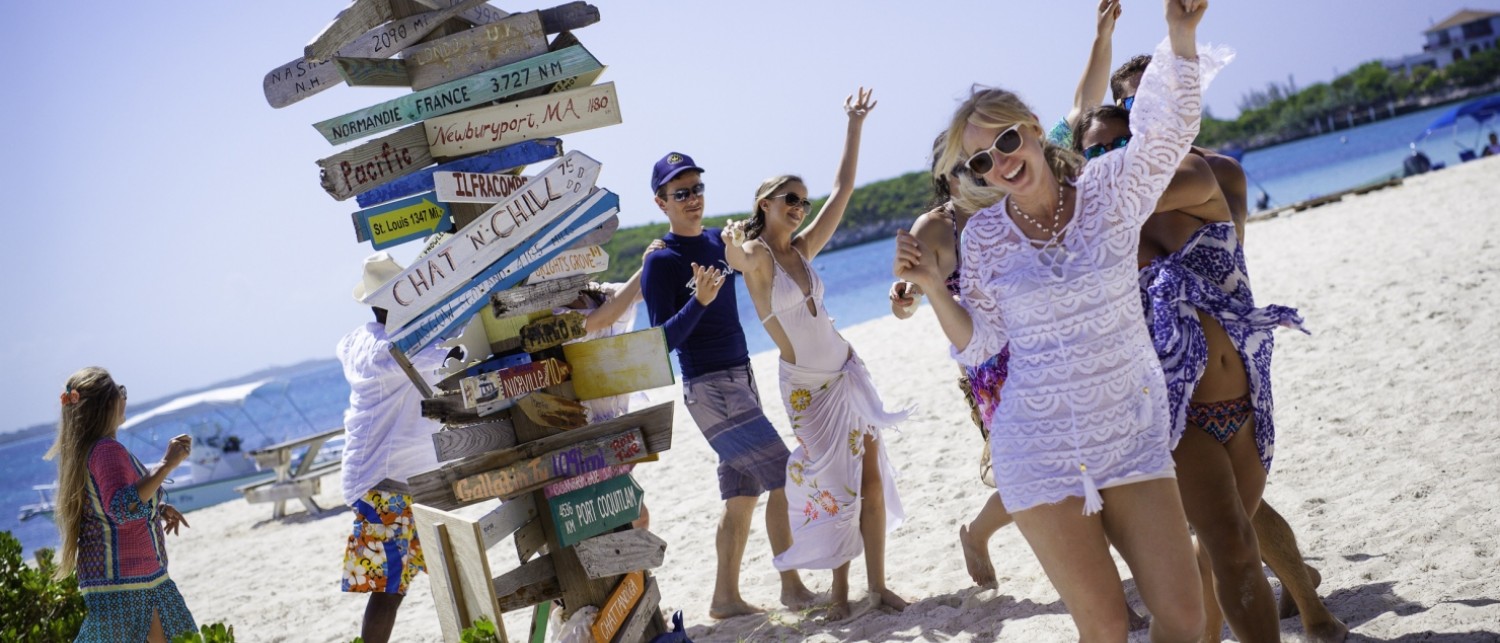 Classé parmi les 20 meilleurs restaurants de The Exumas par Trip Advisor, Chat 'N' Chill® propose une cuisine des Bahamas et des États-Unis dans une atmosphère décontractée et décontractée. Ce petit bar de plage est devenu un terrain de jeu international pour ceux qui recherchent l'aventure et le réconfort hors des sentiers battus.
Selon le magazine Cari bbean Travel and Life , les hamburgers aux conques valent la peine de nager à terre et le Sunday Pig Roast est le plus grand événement social de Stocking Island depuis 2001. Les visiteurs du monde entier viennent pour échapper à la foule et profiter de l'ambiance authentiquement insulaire, des grillades indigènes, des plats tropicaux boissons, terrains de volley-ball et plus de 1000 pieds de plage de sable blanc immaculé avec de magnifiques couchers de soleil. N'oubliez pas de nourrir et de caresser les sympathiques raies! Ils se rassemblent à côté de la cabane de conque au bord de la plage en attendant les restes!
Chat 'N' Chill® est ouvert tous les jours de 11 h à 19 h. Fermé le jour de Noël et le vendredi saint uniquement.
Comment accéder à Chat 'N' Chill®

Vous pouvez vous y rendre via un bateau de cinq minutes à travers Elizabeth Harbour. Le transport par bateau-taxi est assuré par le service de bateau-taxi d'Elvis Ferguson et fonctionne toute la journée. Appelez le Water Taxi sur VHF 16 ou (242) 464-1558.