Die Bahamas haben 20 internationale Flughäfen, auf denen regelmäßig Linienflüge aus der ganzen Welt angeboten werden. Reisende, die nach Nassau fliegen, haben einfachen Zugang zu schnellen Anschlussflügen zu Dutzenden von Out Islands (auch bekannt als The Family Islands) und ein privater Charter-Service ist verfügbar.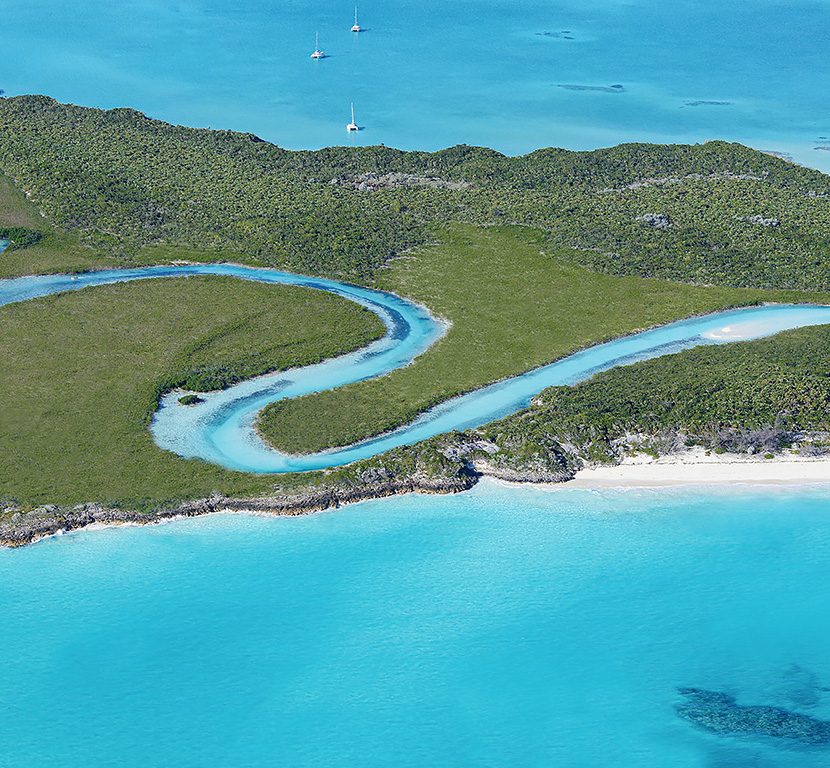 Domestic & International

Flights

Dozens of non-stop and connecting commercial flights touch down in The Bahamas every day from major gateways in the U.S. and Canada. Plus, count on regularly scheduled non-stop flights from Panama, London and seasonal arrivals from cities across Europe.
International

Ferries

Visitors travelling from South Florida have the option of sailing to The Bahamas on international ferries. Depart from Fort Lauderdale or West Palm Beach and find yourself at your island destination in as little as two hours.
Charter Flights
From take-off to landing, set your own schedule with one of dozens of on-demand air carriers operating to and from South Florida and across our islands.
Häufig gestellte Fragen
Wie komme ich auf die Out Islands?
Während einige unserer Out Islands internationale kommerzielle Flüge begrüßen, müssen viele über Nassau verbunden werden. Vergessen Sie nicht, sich bei kleineren regionalen Fluggesellschaften zu erkundigen, da viele nicht in Online-Reisebüros (Expedia, Kayak usw.) erscheinen. Eine vollständige Liste der Fluggesellschaften, die Flüge auf die Bahamas anbieten, finden Sie in unserem Abschnitt zu Inlands- und Internationalen Flügen auf dieser Seite.
Gibt es Direktflüge auf die Bahamas?
Die Bahamas sind nur einen kurzen Flug entfernt und bieten Direktverbindungen von vielen großen Städten in den USA und Kanada. Darüber hinaus stehen den Passagieren saisonale Flüge aus Europa und ein Nonstop-Flug von London mit British Airways zur Verfügung.
Wie viele internationale Flughäfen gibt es auf den Bahamas?
Das Flughafennetz der Bahamas besteht aus zwanzig (20) internationalen Flughäfen mit Linienflügen aus den USA, Kanada, Europa und Lateinamerika.
Welche Inseln gehören zu den Out Islands?
Die Out Islands, bei Einheimischen auch als Family Islands bekannt, machen den größten Teil des Landes der Bahamas aus. Kurz gesagt, sie beziehen sich auf jede Insel außerhalb von Nassau & Paradise Island und Freeport, Grand Bahama. Dazu gehören: die Abacos, Acklins & Crooked Island, Andros, die Berry Islands, Bimini, Cat Island, Eleuthera & Harbour Island, die Exumas, Inagua, Long Island, Mayaguana, Ragged Island, Rum Cay und San Salvador.
Benötige ich einen Reisepass?
Da die Bahamas eine unabhängige Nation sind, benötigen Besucher aus anderen Nationen möglicherweise einen Reisepass oder ein Reisevisum, um auf die Bahamas einzureisen. Besuchen Sie unsere FAQ- Seite zum Planen Ihrer Reise , um die Pass- und Visabestimmungen für Ihr Wohnsitzland zu überprüfen.