To descend into the ocean's depths is more than mere sport. It's a moment of magic.
Replace the firm ground with a sense of weightless wonder; replace the ordinary world above, with the one that lies below.
-
Suddenly,
you're

flying.
-
"Diving in
Freeport
is a
thrill like
no other."
The waters here have a hustle
and bustle of their own. A rhythm
that's easy to get used to.
Swim alongside Caribbean reef sharks, take a tour of Picasso's Gallery — a dive spot famous for its vibrant coral heads in the shape of a painter's palette — or explore sunken shipwrecks that bloom with gorgonian sea fans and
swarms of fish.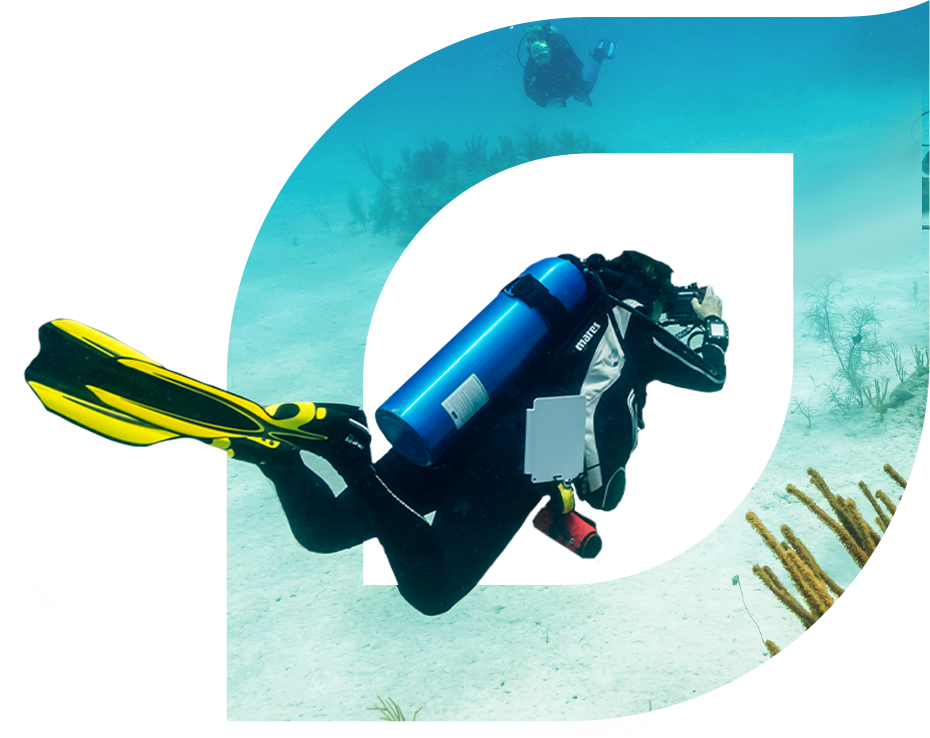 In Freeport,

the wonders
never cease.
The good news is, you can always come back for more.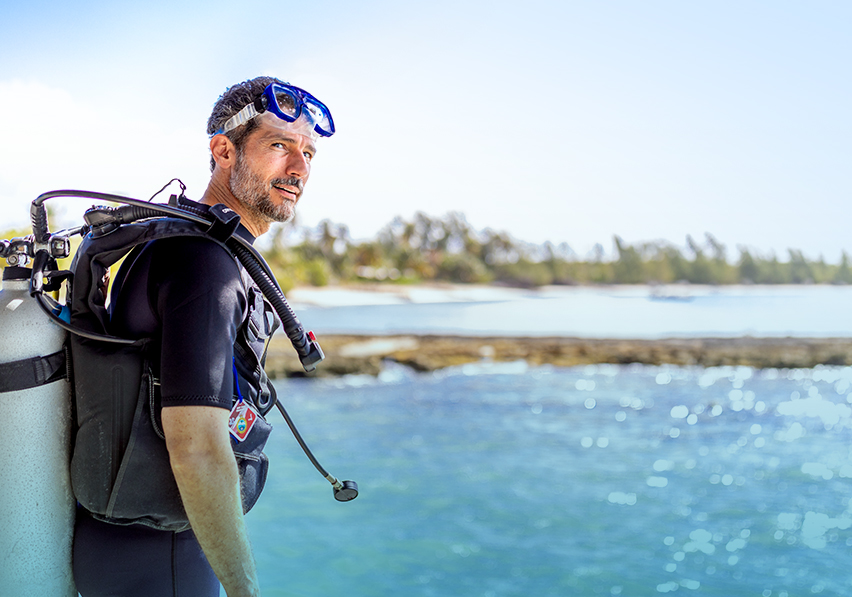 Meet The Bahamas Dive Ambassadors. A group of experienced divers that know these waters, and their best-kept secrets. They'll walk you through logistics and requirements, and—most importantly—share some of their well-earned tips.
FREEPORT - GRAND BAHAMA ISLAND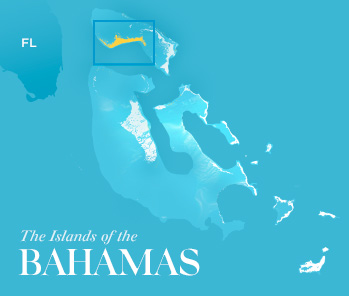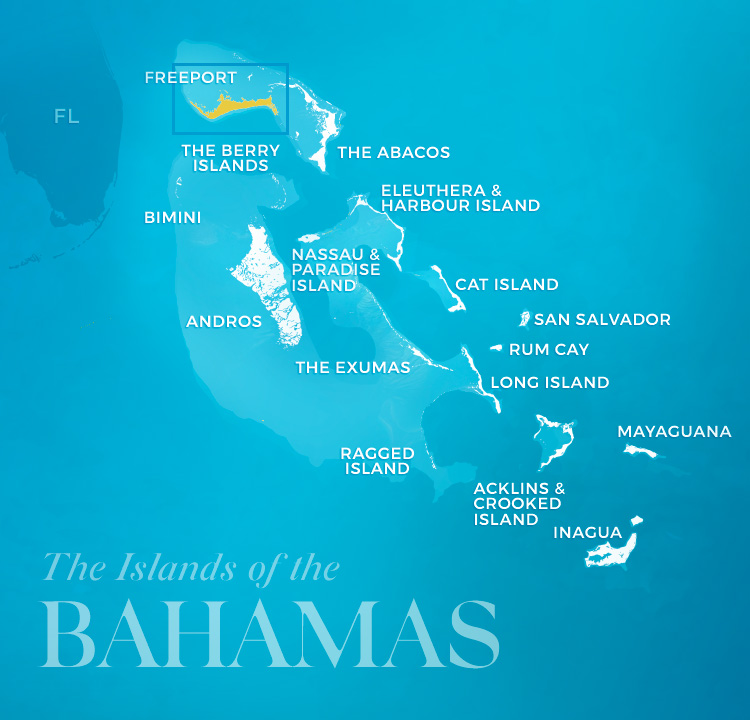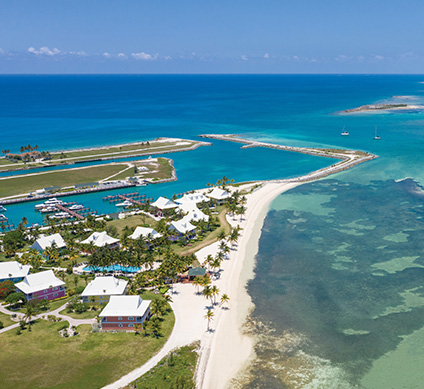 West End
West End es el asentamiento más antiguo y occidental de la isla Gran Bahama. Ubicado a poco más de 100 kilómetros de la costa de Florida, es el primer puerto de entrada para los navegantes.
East End
Gran Bahama este alberga el parque nacional de Lucaya, su hermosa playa de Gold Rock y un puñado de cayos, incluido el cayo Sweeting.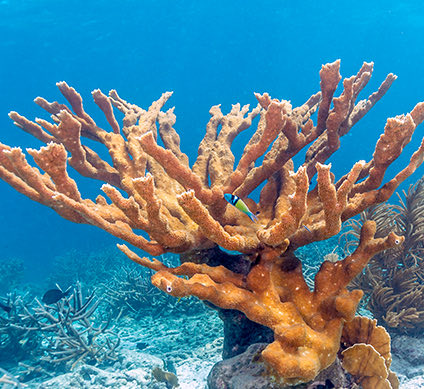 Peterson Cay
Ubicado justo frente a la costa de la isla Gran Bahama, el cayo Peterson es un parque nacional protegido gestionado por The Bahamas National Trust.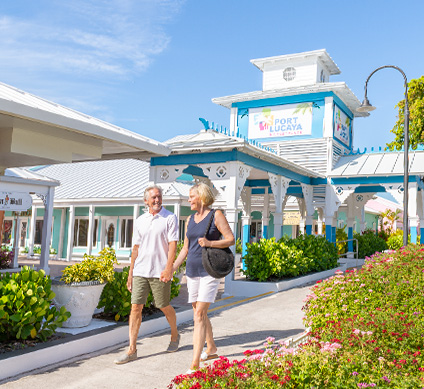 Freeport
Freeport, el eje comercial de Gran Bahama, recibe a visitantes internacionales desde el aeropuerto internacional de Grand Bahama, así como desde el puerto de Lucaya, el segundo puerto de cruceros más grande de las Bahamas.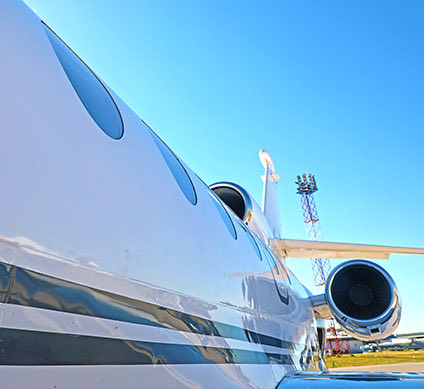 Aeropuerto internacional de Grand Bahama
Ubicado en Freeport, el aeropuerto internacional de Grand Bahama es el segundo aeropuerto en las Bahamas con instalaciones de preautorización de fronteriza de los EE. UU. Acepta vuelos internacionales, así como vuelos domésticos a Nassau y Bimini.
Encontrar un vuelo