Las Bahamas tiene 20 aeropuertos internacionales que reciben vuelos regulares de todo el mundo. Los viajeros que vuelan a Nassau tienen fácil acceso a vuelos rápidos de conexión a docenas de Out Islands (también conocidas como The Family Islands) y el servicio de chárter privado está disponible.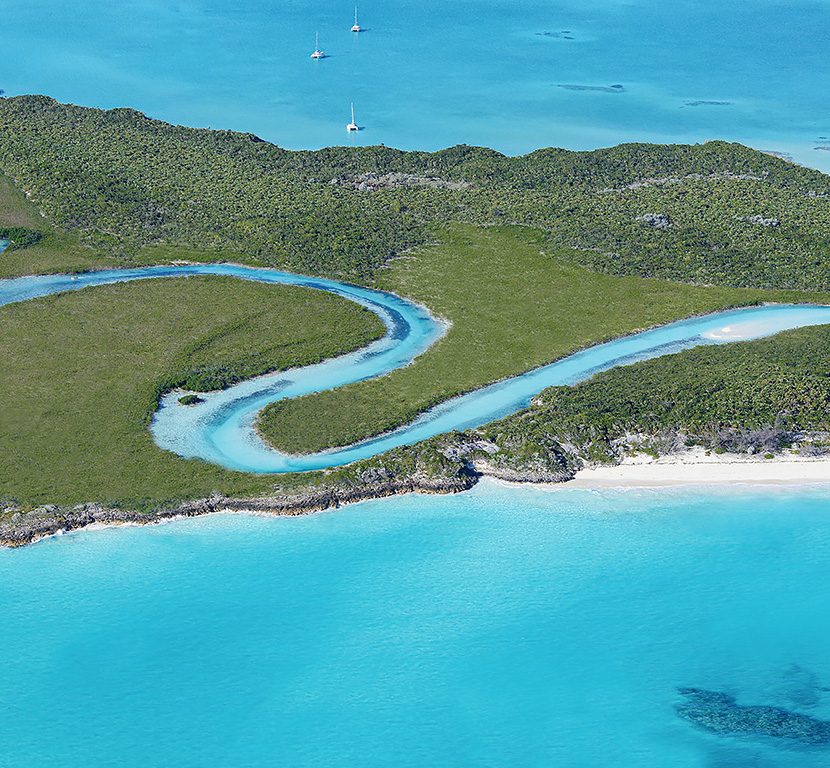 Domestic & International

Flights

Dozens of non-stop and connecting commercial flights touch down in The Bahamas every day from major gateways in the U.S. and Canada. Plus, count on regularly scheduled non-stop flights from Panama, London and seasonal arrivals from cities across Europe.
International

Ferries

Visitors travelling from South Florida have the option of sailing to The Bahamas on international ferries. Depart from Fort Lauderdale or West Palm Beach and find yourself at your island destination in as little as two hours.
Charter Flights
From take-off to landing, set your own schedule with one of dozens of on-demand air carriers operating to and from South Florida and across our islands.
Preguntas frecuentes
¿Cómo puedo volar a las islas exteriores?
Si bien a algunas de nuestras islas exteriores se puede llegar en vuelos comerciales internacionales, muchas requieren hacer tránsito y cambiar de avión en Nassau. No olvide consultar con las aerolíneas regionales más pequeñas, ya que muchas no aparecerán en las agencias de viajes en línea (Expedia, Kayak, etc.). Para obtener una lista completa de las aerolíneas que ofrecen vuelos a las Bahamas, visite nuestra sección de vuelos nacionales e internacionales en esta página.
¿Hay vuelos directos disponibles a las Bahamas?
Las Bahamas se encuentran a un corto vuelo de distancia con servicio sin escalas desde muchas de las principales ciudades de Estados Unidos y Canadá. Además, los pasajeros también pueden reservar vuelos en época vacacional desde Europa y un vuelo sin escalas desde Londres con British Airways.
¿Cuántos aeropuertos internacionales hay en las Bahamas?
La red aeroportuaria de las Bahamas consta de veinte (20) aeropuertos internacionales que reciben servicios comerciales aéreos regulares de los EE. UU., Canadá, Europa y América Latina.
¿Qué islas forman parte de las islas exteriores?
Las islas exteriores, también conocidas como "Family Islands" para los lugareños, constituyen la mayor parte del archipiélago de las Bahamas. En resumen, se refieren a todas las islas fuera de Nassau y la islas Paraíso y Freeport, Gran Bahama. Eso incluye: Las Ábaco, Acklinsy la isla Crooked, Andros, las islas Berry, Bimini, Cat Island, Eleuthera y la isla Harbour, Las Exumas, Inagua, Long Island, Mayaguana, Ragged Island, Rum Cay y San Salvador.
¿Necesito pasaporte?
Debido a que Las Bahamas es una nación independiente, los visitantes de otros países pueden necesitar un pasaporte o un visado de viaje para entrar en las islas de las Bahamas. Para verificar los requisitos de pasaporte y visado para su país de residencia, consulte nuestra sección preguntas frecuentes en la sección Planifique su viaje.