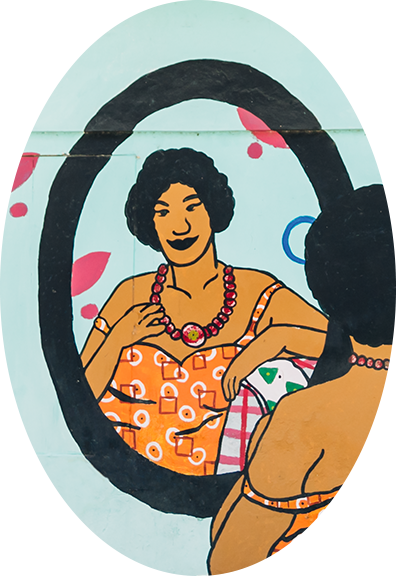 When it comes to Nassau and its new generation of young artists, it's a marriage of mutual creativity.  
The Island shapes the artists and They shape the city Streets.
- June Collie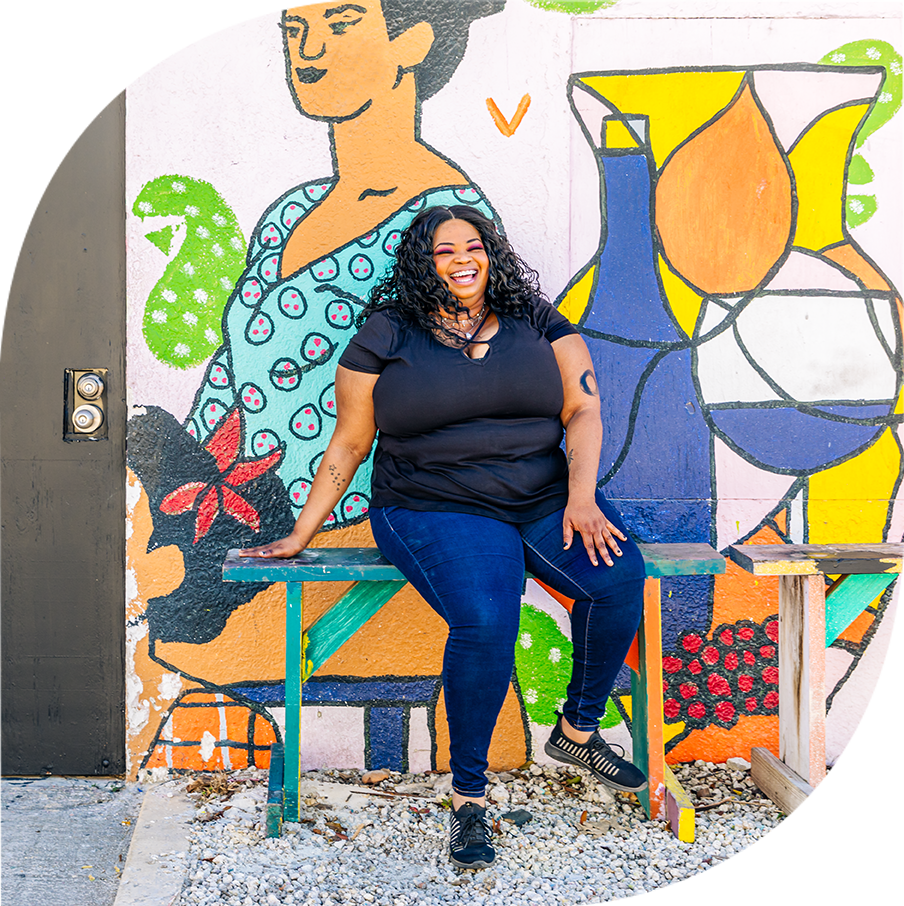 Their colourful works tell the story of The Bahamas. Celebrating everything from intimate, everyday moments to high-spirited nightlife. Like a conversation between old friends, shouted over a wave of live music and dancing crowds.
With bold and unapologetic personal styles, artists like Angelika Wallace-Whitfield and June Collie bring island life into the mainstream. it's bahamian art history in the making.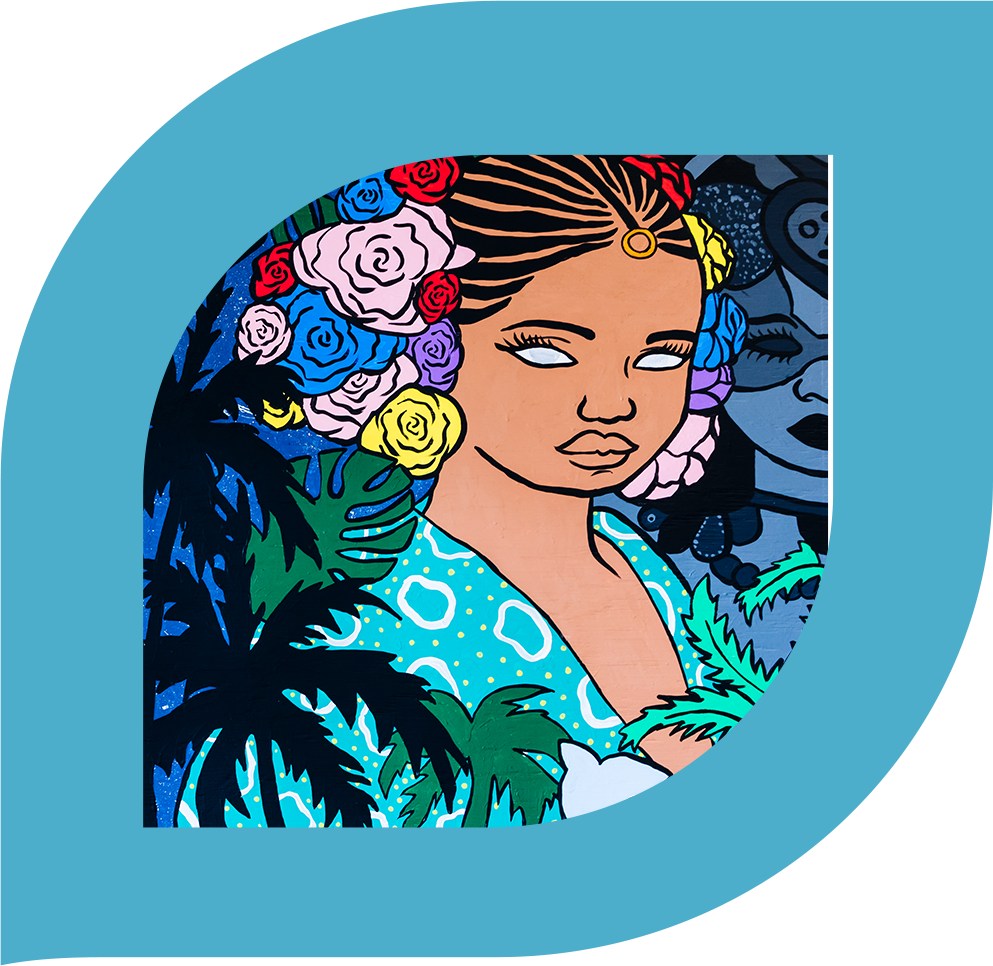 Angelika Wallace -
Whitfield "It's an exciting time to be
an artist in The Bahamas."
THE ARTIST AT WORK
June Collie
"Bahamas stories told in crazy,
wonderful ways."
NASSAU &
PARADISE ISLAND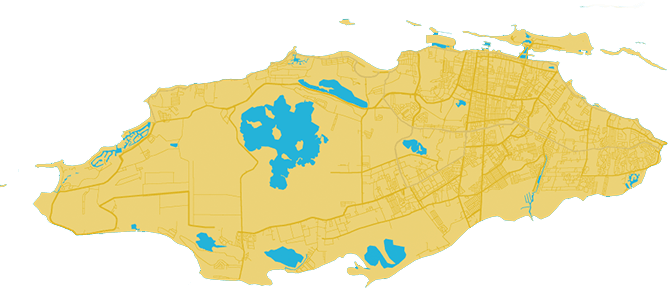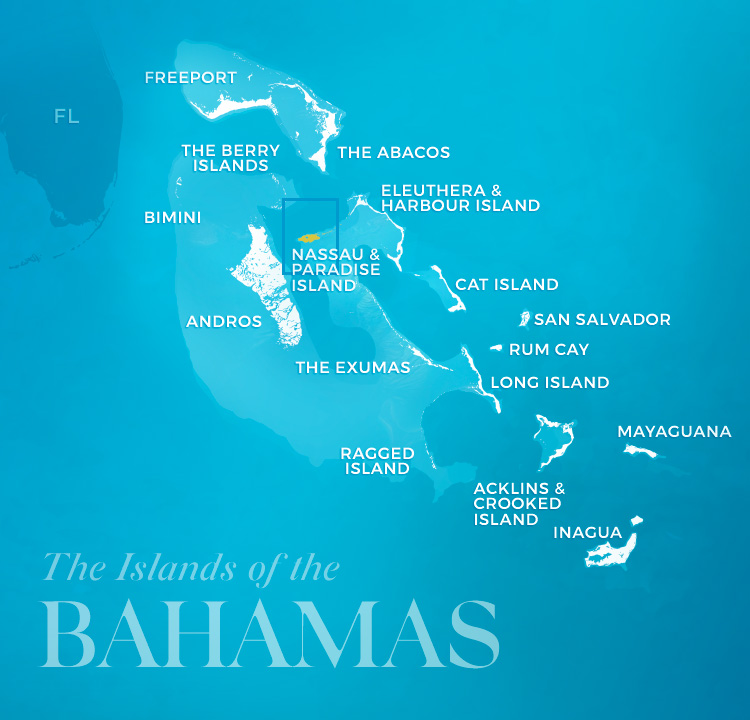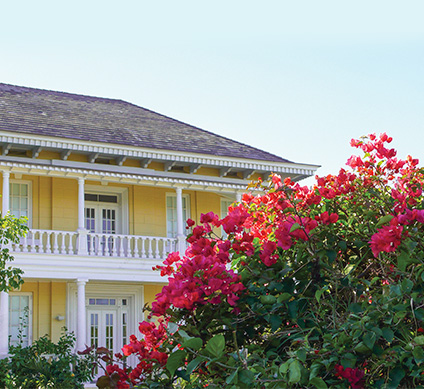 Nassau
Nassau, la capital del país, se encuentra en la isla de Nueva Providencia y cuenta con los puertos de entrada más grandes y concurridos del país: el aeropuerto internacional de Lynden Pindling y su puerto de cruceros.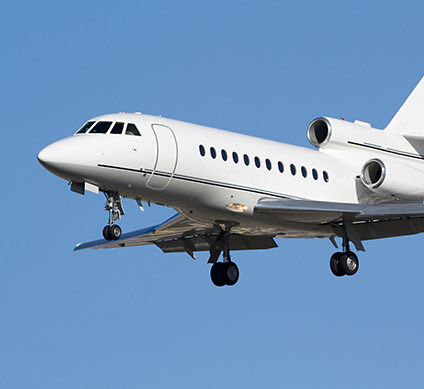 Aeropuerto internacional de Lynden Pindling
El aeropuerto internacional de Lynden Pindling, la principal puerta de entrada a las Bahamas para los viajeros internacionales, es el más grande y concurrido del país. Se encuentra en la isla de Nueva Providencia y ofrece instalaciones de preautorización fronteriza de los EE. UU.
Encontrar un vuelo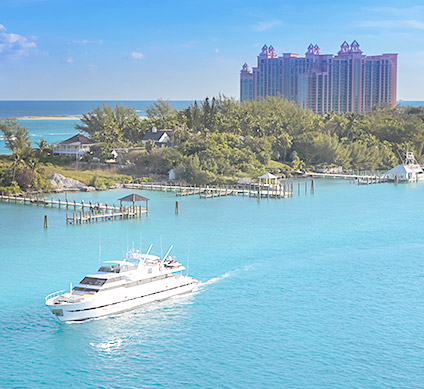 Paradise Island
Conectada a Nassau por un puente, la isla Paraíso alberga numerosos hoteles y algunas de las playas más famosas de la isla.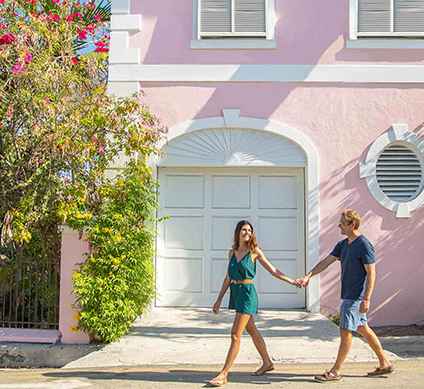 Downtown Nassau
Explore un centro urbano moderno lleno de personalidad, donde las calles plagadas de murales pintados realzan la creatividad actual de las Bahamas junto con monumentos históricos y oportunidades gastronómicas de primera clase.
_