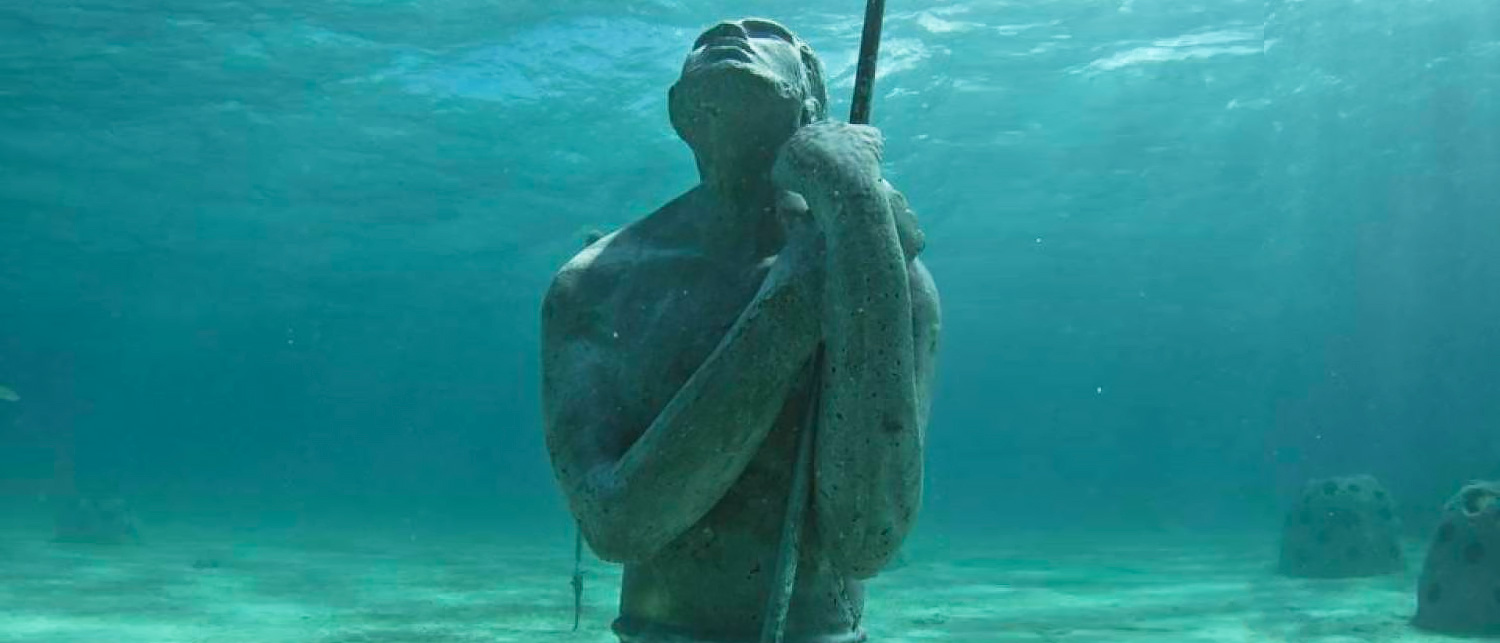 Known now as a living and breathing art gallery, the Bahamas Reef Environment Education Foundation (BREEF) Sir Nicholas Nuttall Coral Reef Sculpture Garden is one of New Providence's most popular snorkeling areas.
The main pieces, Virtuoso Man and Ocean Atlas, are gorgeous, especially in the darkness of the ocean. There is also a large Arawak mask sculpture, as well as 50 reef balls.
It is the country's first underwater art museum. Finding the site is as simple as taking a boat, usually from Stuart Cove's, and taking the plunge. Once underwater, Ocean Atlas, the world's largest underwater sculpture comes firmly into view.
It is a magnificent work to behold, especially underwater. According to officials, the underwater garden has attracted thousands of divers since it opened. It has become an exciting project to show how important our waters are.