Private Flying
in The Bahamas
Flying a private plane to The Bahamas is truly simple and well within the capabilities of the lightest single engine aircraft. Nearly every day, our weather is as clear as our water. Cumulus clouds dot blue skies at around 2,500 feet in the morning, rising to 7,500 feet in the afternoon, creating ideal flying conditions for private pilots.
Wherever you're headed, every island has an airport with fast customs service and first-rate facilities, and more than 20 Bahamas- and U.S.-based FBOs offer the service and support you need for a safe, seamless experience.
FEATURED
Flying Ambassadors
This elite group of seasoned pilots are true experts in all things private aviation within The Bahamas. Connect with one of them for tips on your flight plan, attending our next Fly-In, and more.
Read More
Good To Know
Stay On Course
Overlapping VOR/DME of NOB signals provide course guidance from the US coast and throughout the most frequently travelled routes in The Bahamas.
Learn More
Visibility & Conditions
While conditions are typically VFR, GPS is the most reliable and accurate method of navigation, and GPS will get you to even the most remote islands.
Island Hopping
You don't need to file a flight plan when flying between islands. Just be prepared to show your Cruising Permit on request.
A Short Hop
Leaving the Florida east coast, first landfalls occur at Grand Bahama Island (60 NM) or Bimini (50 NM).
Fuel Up
In the islands, you are never more than 20 minutes flying time from fuel.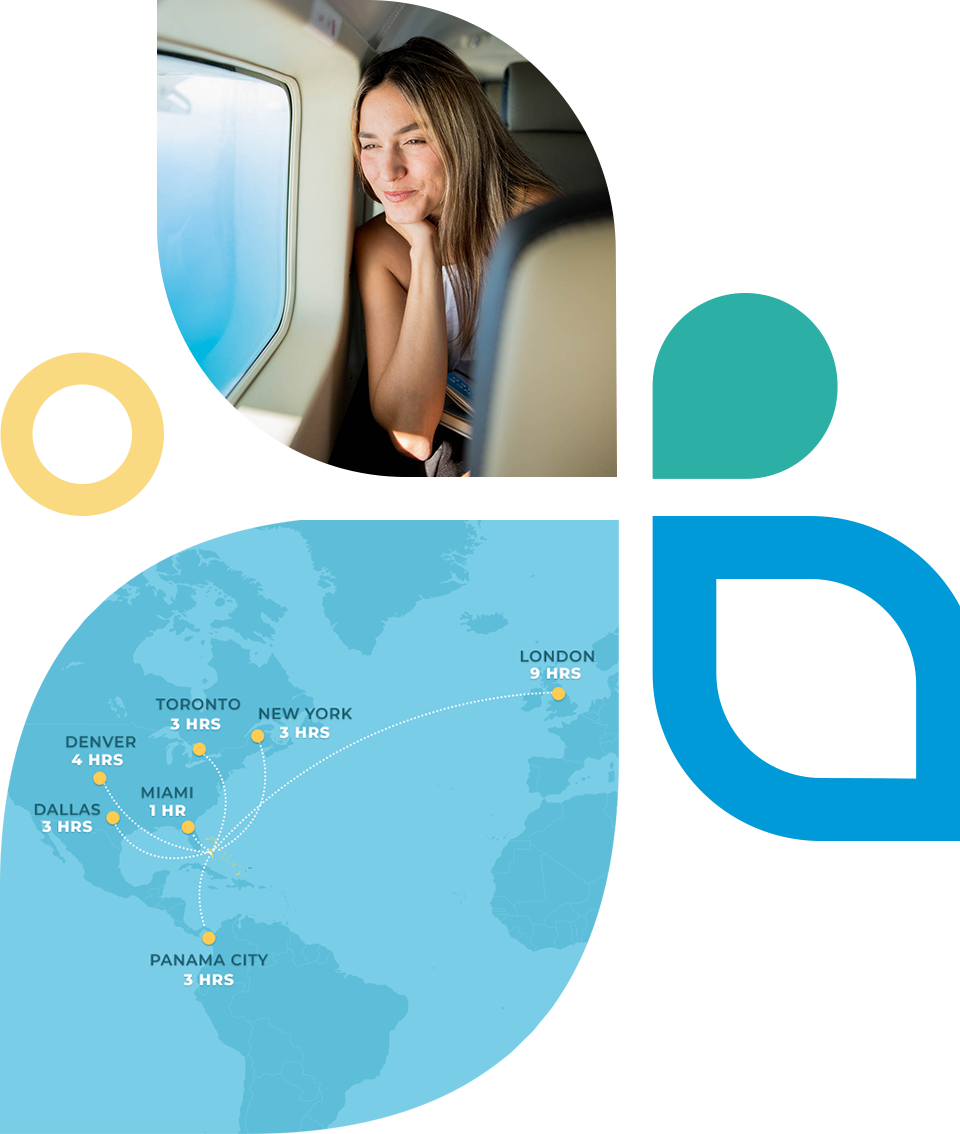 Discover Your Next Adventure