The Bimini Boating Fling
It's a road trip on the water.

A summer tradition.
Every year, first-time
boaters line up behind
experienced captains on
the shores of Florida and set out on
an Adventure.
One that spans two countries & approximately

60 miles of wide, open sea.





WHERE THE MOST EFFECTIVE COMPASS
IS THE BOAT RIDING IN FRONT OF YOU.
-
WHERE THE MOST EFFECTIVE
COMPASS IS THE BOAT RIDING
IN FRONT OF YOU
-
Something as small as A 24-foot boat with twin engines can easily get you from Ft. Lauderdale to Bimini.
The philosophy behind the Boating Fling is simple: 
SHOW BOATERS

HOW EASY THE TRIP CAN BE.
Once the flotilla docks on the marina at The Big Game Club,
the island is yours.
Bimini is just the beginning.
From Grand Bahama Island all the way out to Eleuthera, the opportunities are endless when you embark on a boating fling.
Permits Go Paperless
Our new online portals make it fast and easy to apply and pay for your Bahamas fishing and boating permits even before you arrive in The Bahamas.
BIMINI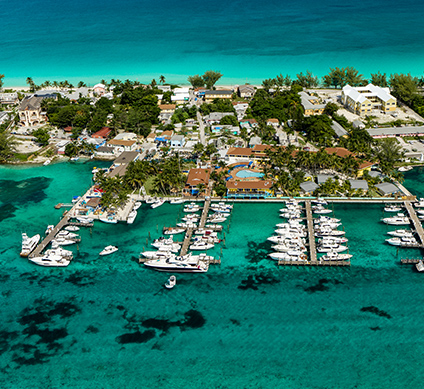 Alice Town
Located in North Bimini, Alice Town is the hub of tourism activity on the island, home to most hotels, restaurants and many points of interest.
South Bimini
The quieter of the two islands, most visitors fly into South Bimini Airport and continue onto North Bimini via ferry.
North Bimini
North Bimini
The location of Bimini's largest settlement, Alice Town, as well as a majority of accommodations. There are multiple official ports of entry, including a seaplane base.
South Bimini Airport
Bimini's primary gateway, the South Bimini Airport welcomes international as well as domestic flights.
Find a Flight
North Bimini Airport
A seaplane base located in North Bimini, the North Bimini Airport is an official port of entry with Customs and Immigration.
Find a Flight
Discover Your Next Adventure