Lessons in
Deep-Sea
Discovery
Lessons in
Deep-Sea
Discovery
Andros, Bahamas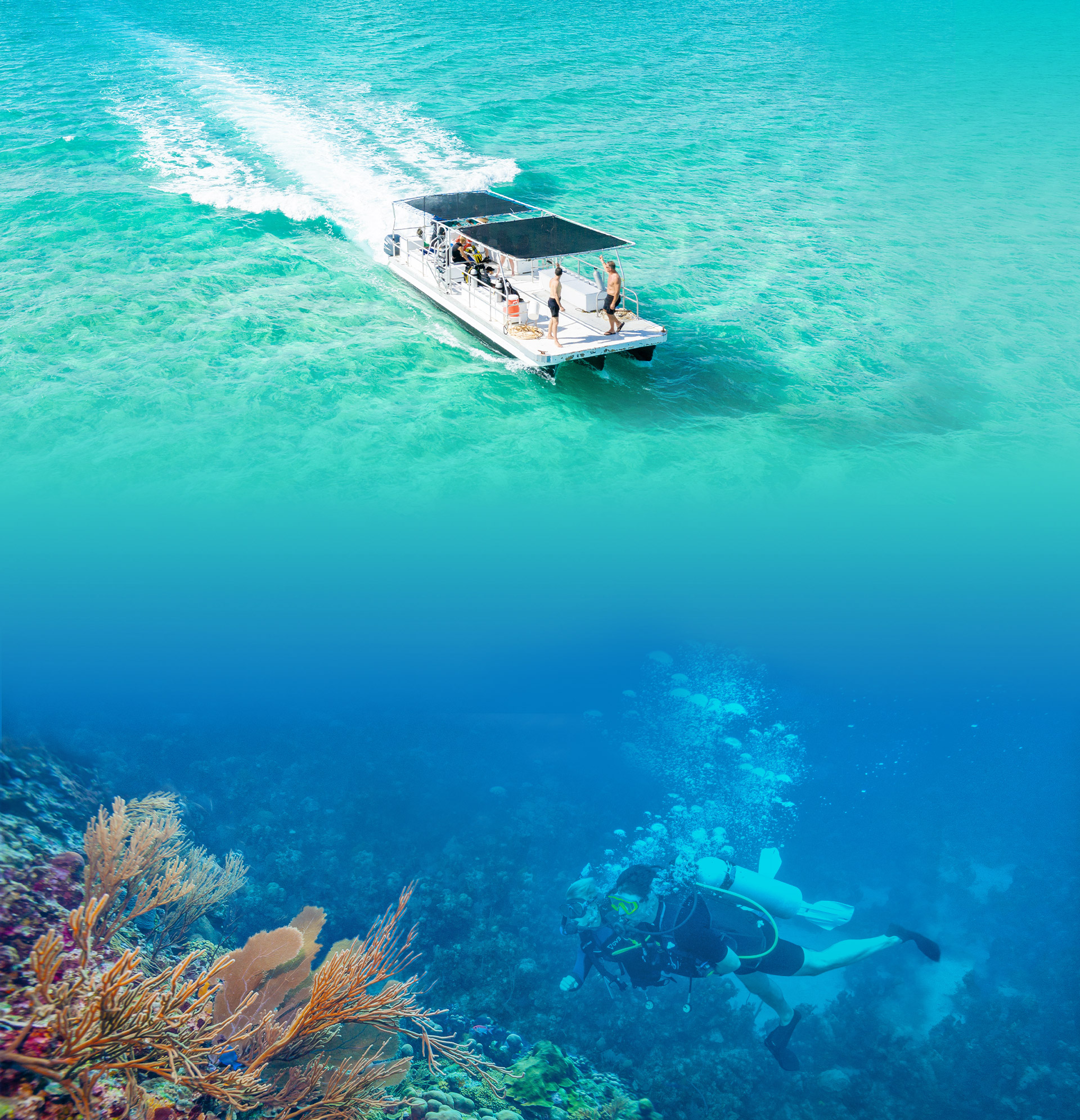 astonishing
below
To dive beneath the ocean's surface is to discover an entirely new world. One full of colour, wonder and mystery. To be suspended and weightless, floating alongside a school of fish, a pod of dolphins or a healthy, vibrant coral head—well, there's simply nothing like it. On Andros Island, venturing out on your first dive is easier than you might imagine.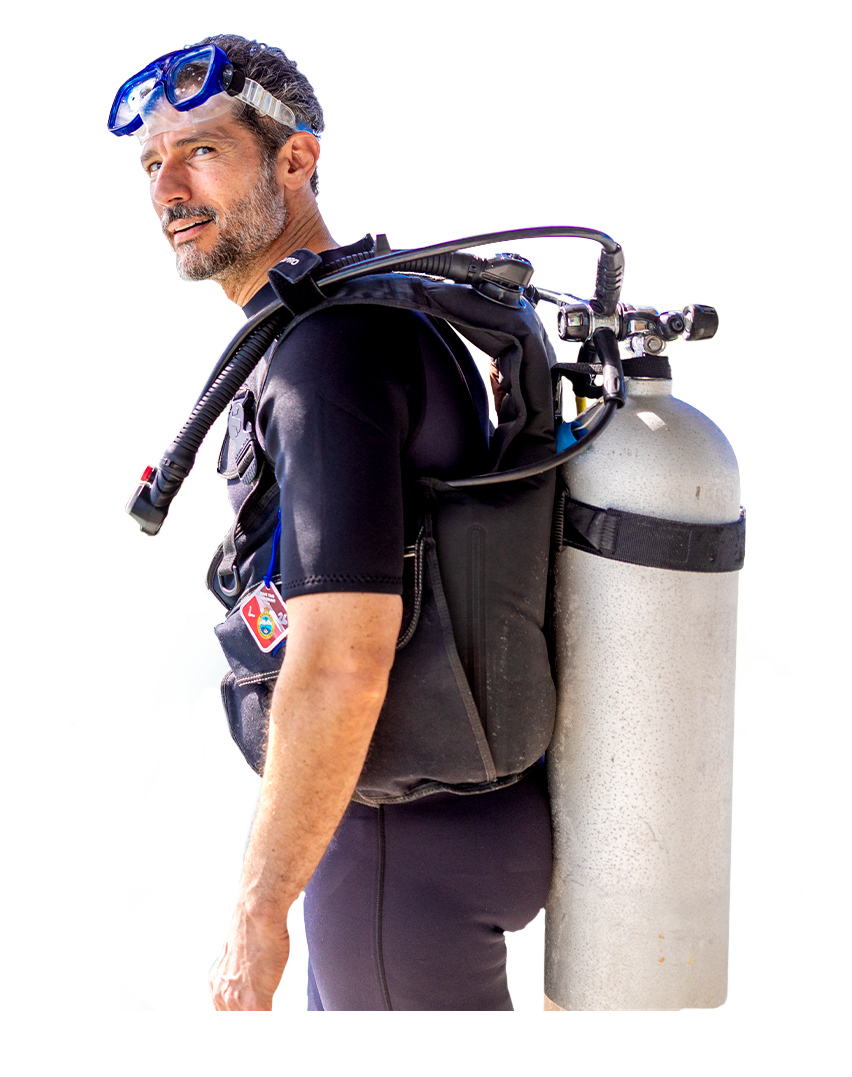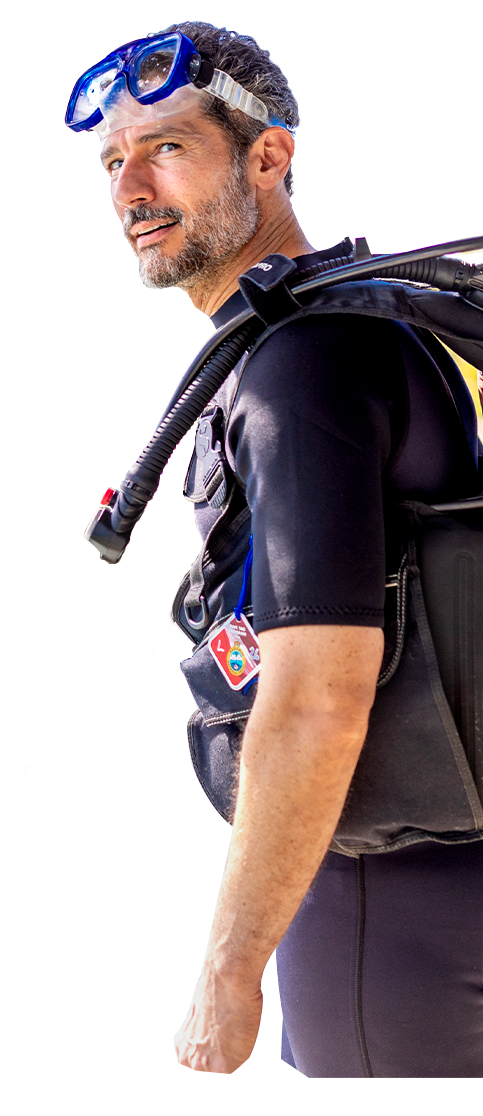 Introducing:

The resort course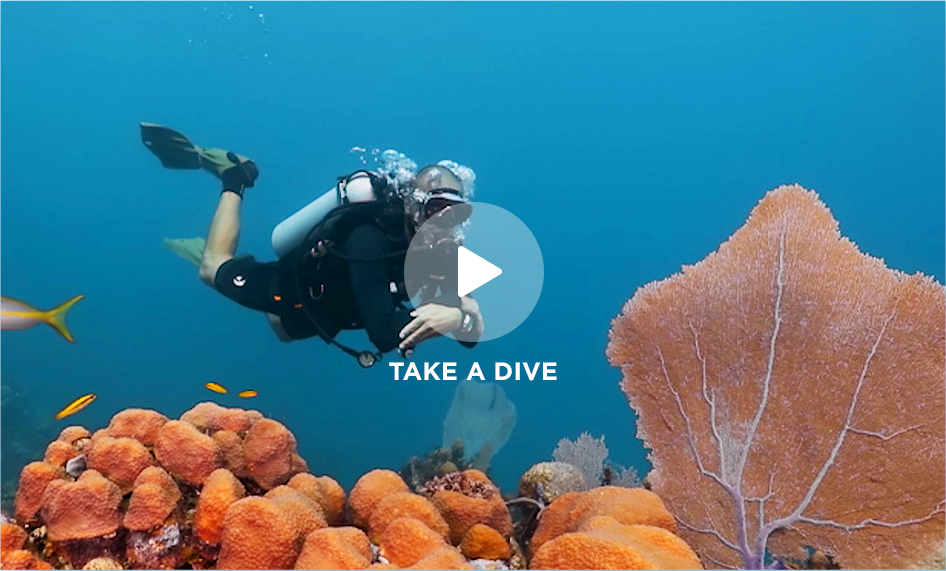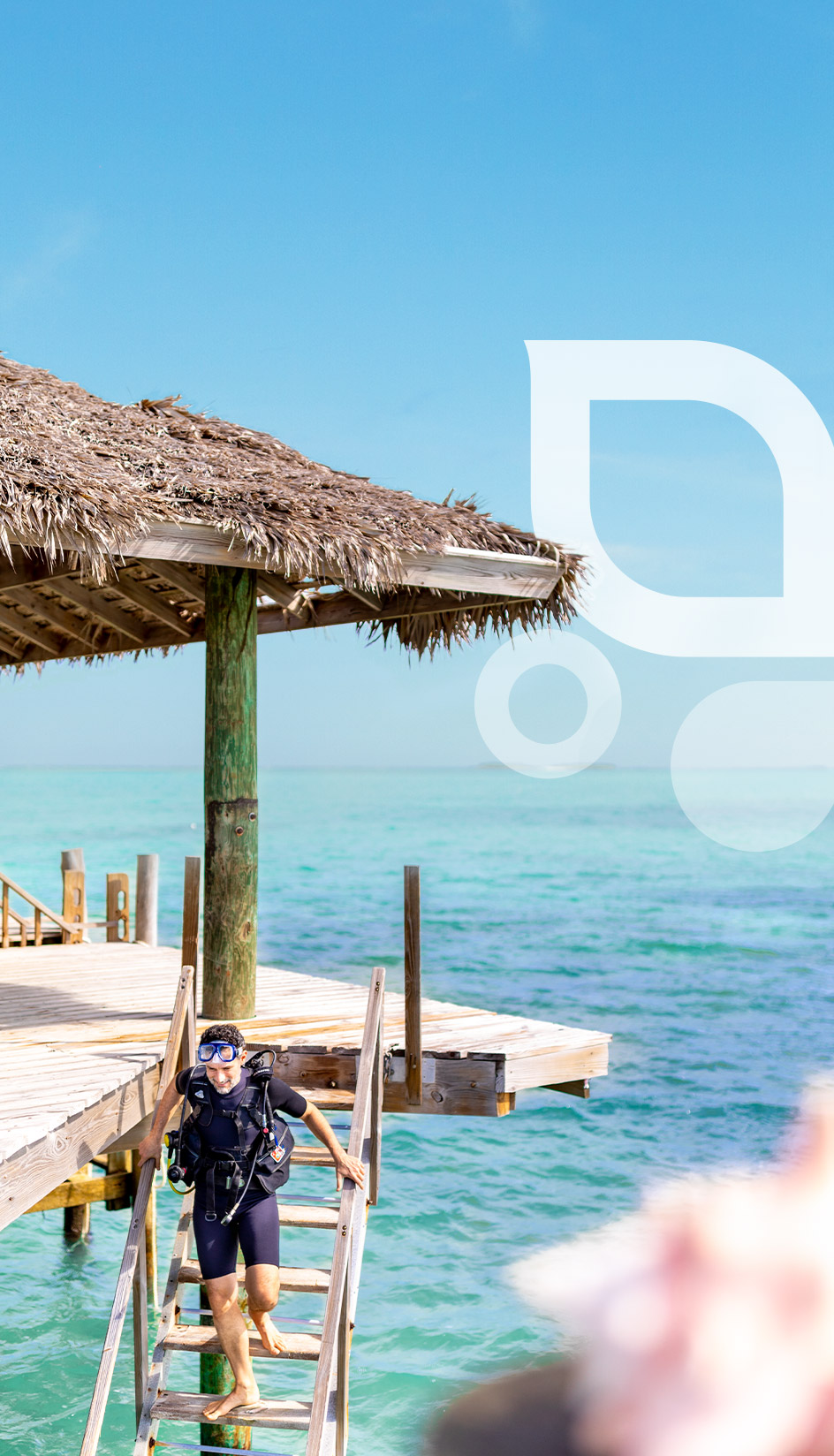 No certification? No problem. Designed by divers forwould-be divers, the Resort Course introduces curious travelers to a world most people can't access. After an introductory course held right off the dock, you'll be able to head out to sea for your first shallow water dive.
Let go, don't worry about a thing. you'll be side by side with a dive instructor every step of the way.
If your first taste of life underwater leaves you wanting more, there's no better place than Andros to dig into this new-found sport.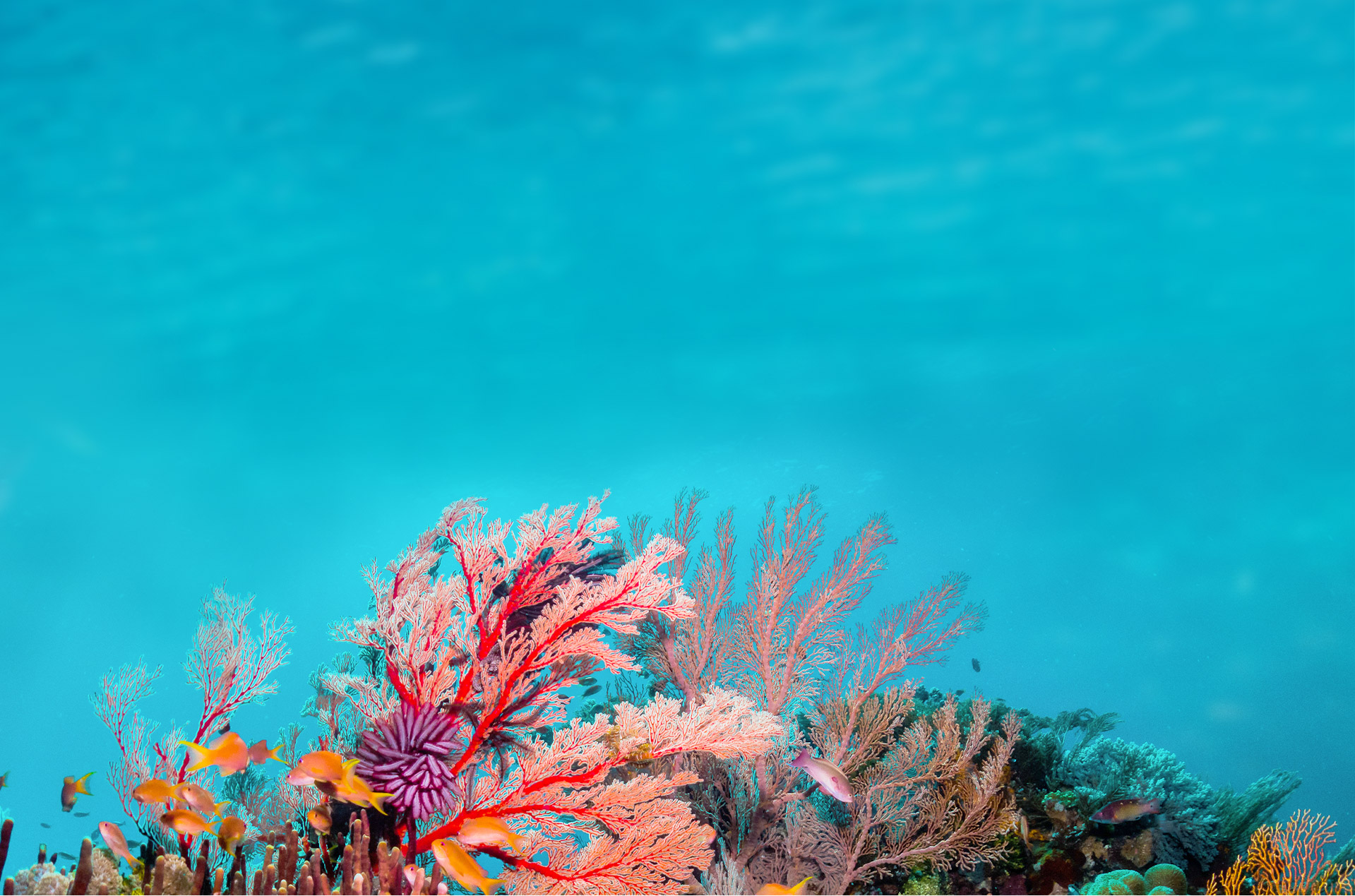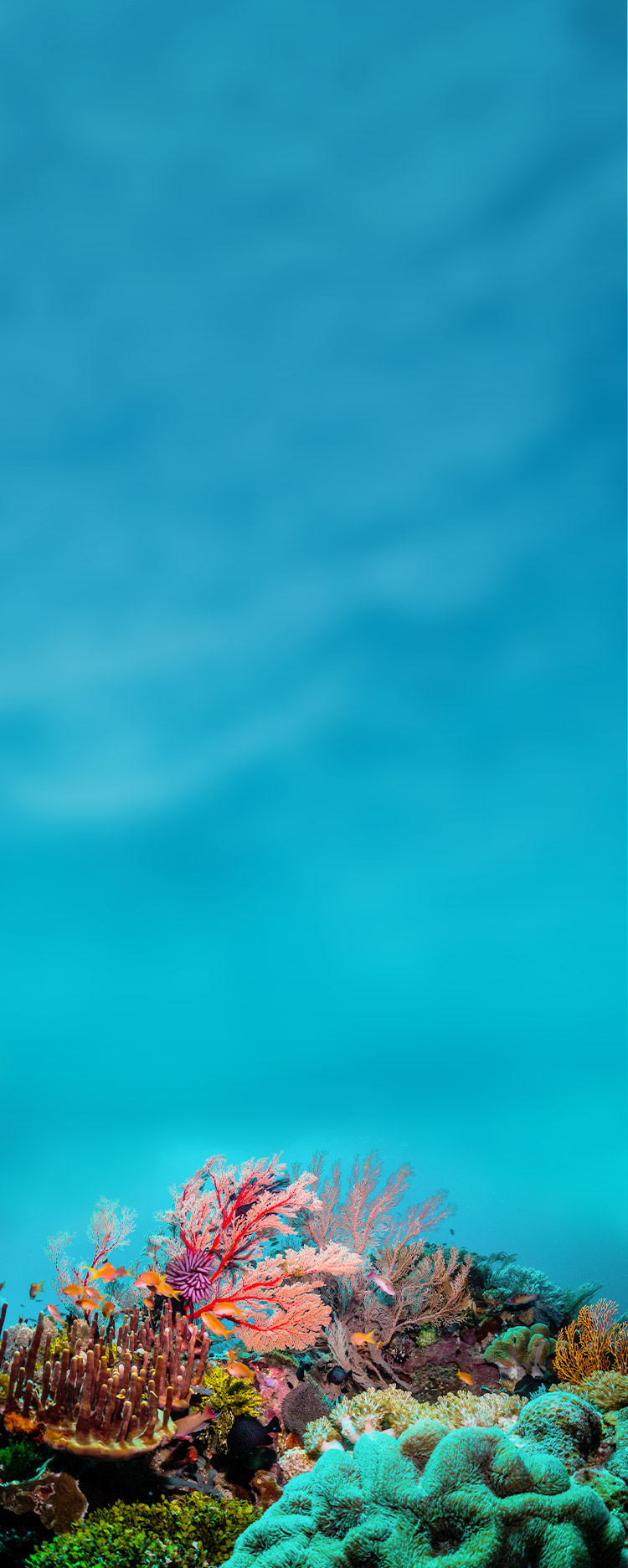 The Options
Are Endless
Andros' geography and its porous limestone foundation mean a wide variety of breathtaking dive sites. Shallow coral gardens and the spectacular Andros Barrier Reef trail the island's east coast. A few minutes off-shore, the Tongue of the Ocean plunges 6,000 feet into an underwater canyon. Add to that, intricate cave systems carved by water over many years, more than 200 blue holes, and a handful of shipwrecks to choose from. And the best part? There are dive instructors who would love nothing more than to show you around.
Andros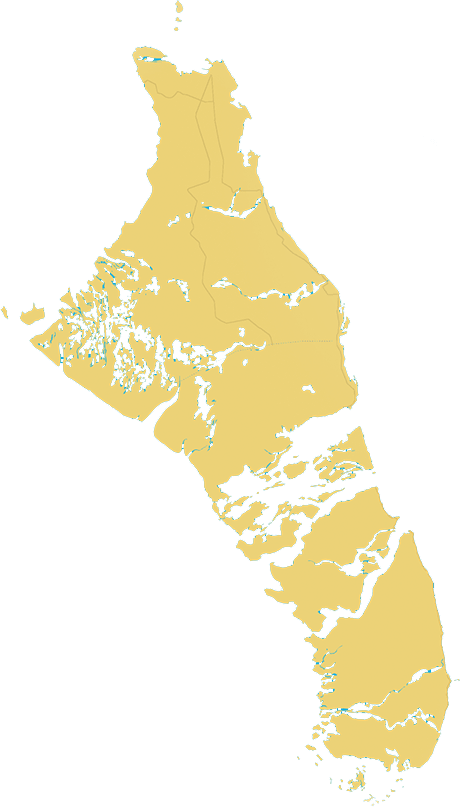 South Andros Airport
Located near Congo Town, South Andros Airport serves the southernmost part of Andros Island with domestic flights via Nassau.
Find a Flight
San Andros Airport
Located just outside of Nicholls Town in North Andros, San Andros Airport has domestic commercial services and international charter flights.
Find a Flight
South Andros
The southernmost area of Andros is reachable by international and domestic commercial flights via Nassau, as well as the weekly mail boat. The region's settlements trail the eastern coast.
North Andros
North Andros
North Andros is separated from Central Andros by creeks and flats stocked with bonefish. It is reachable by ferry and mailboat via Nassau, or by air through San Andros Airport.
Central Andros
Central Andros
The largest settlement of Central Andros is Fresh Creek, reachable by air via Andros Town International Airport and daily ferry service from Nassau.
Mangrove Cay
Mangrove Cay
Technically part of South Andros, quiet Mangrove Cay is well known amongst fly fishermen. Its capital, Moxey Town, is located on the island's east coast.
Andros Town International Airport
Andros Town International Airport, also commonly known as Fresh Creek Airport, serves North Andros, and welcomes domestic flights via Nassau as well as international charter flights.
Find a Flight
Discover Your Next Adventure