Androsia
Hand made
Batik
Androsia
Hand made
Batik
Andros, Bahamas
Bahamian Made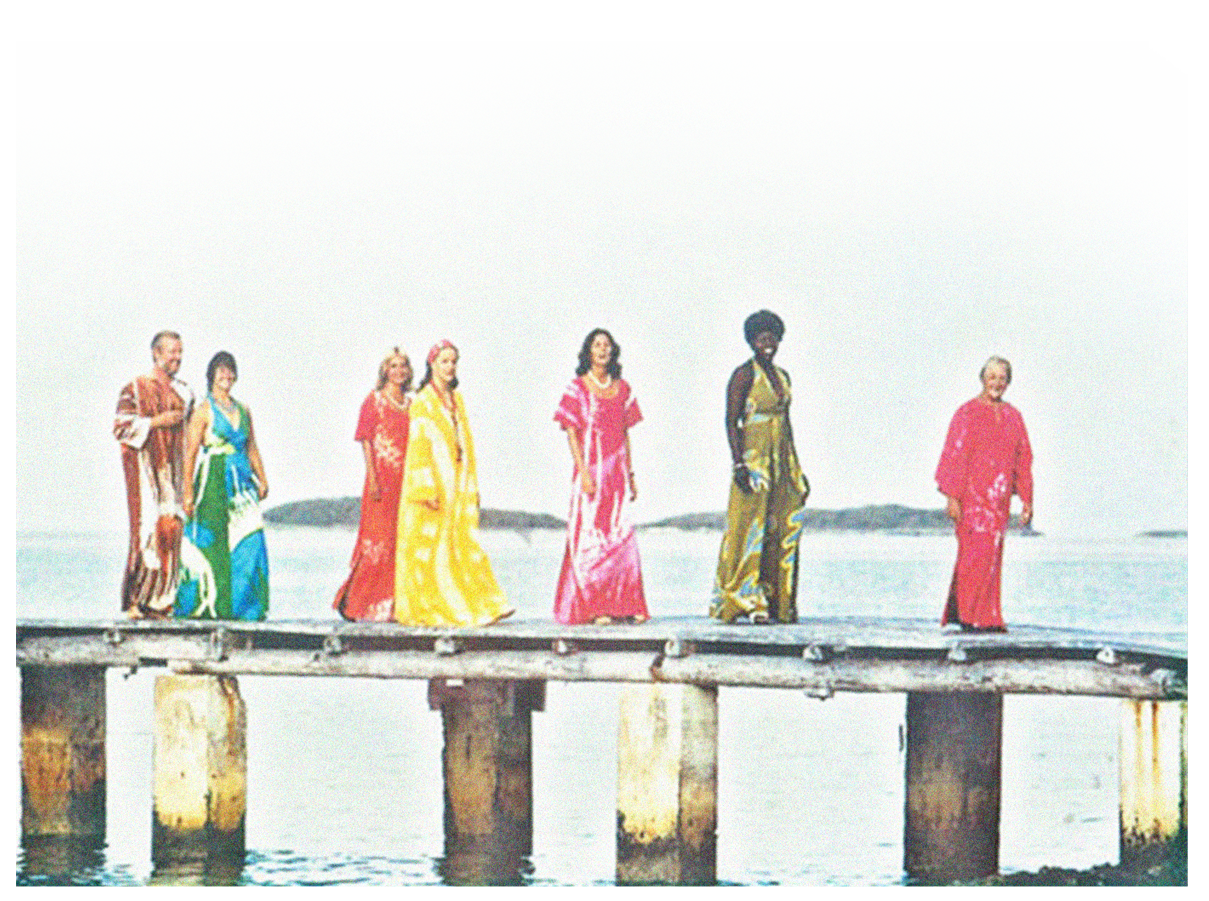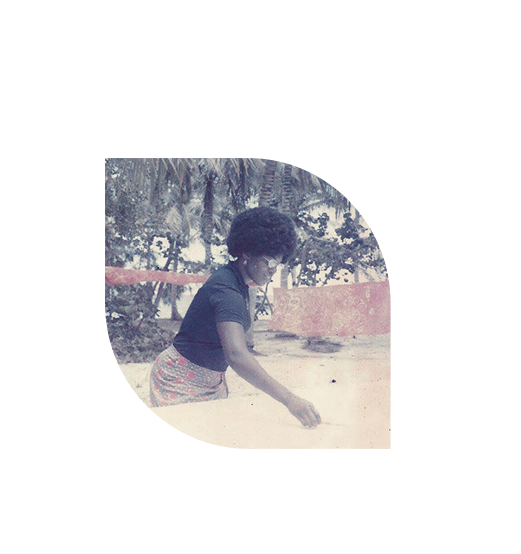 Born in the 1960s on a beach, Androsia began as a small, family-driven effort. Rosi Birch brought the art of batiking–an ancient Indonisian dyeing process–to the shores of Andros. During the early days of seaside stamping and dyeing experiments, the vibrant Bahamian spirit quickly revealed itself in the process and the finished product. It wasn't long before Androsia became the unofficial national fabric of The Bahamas.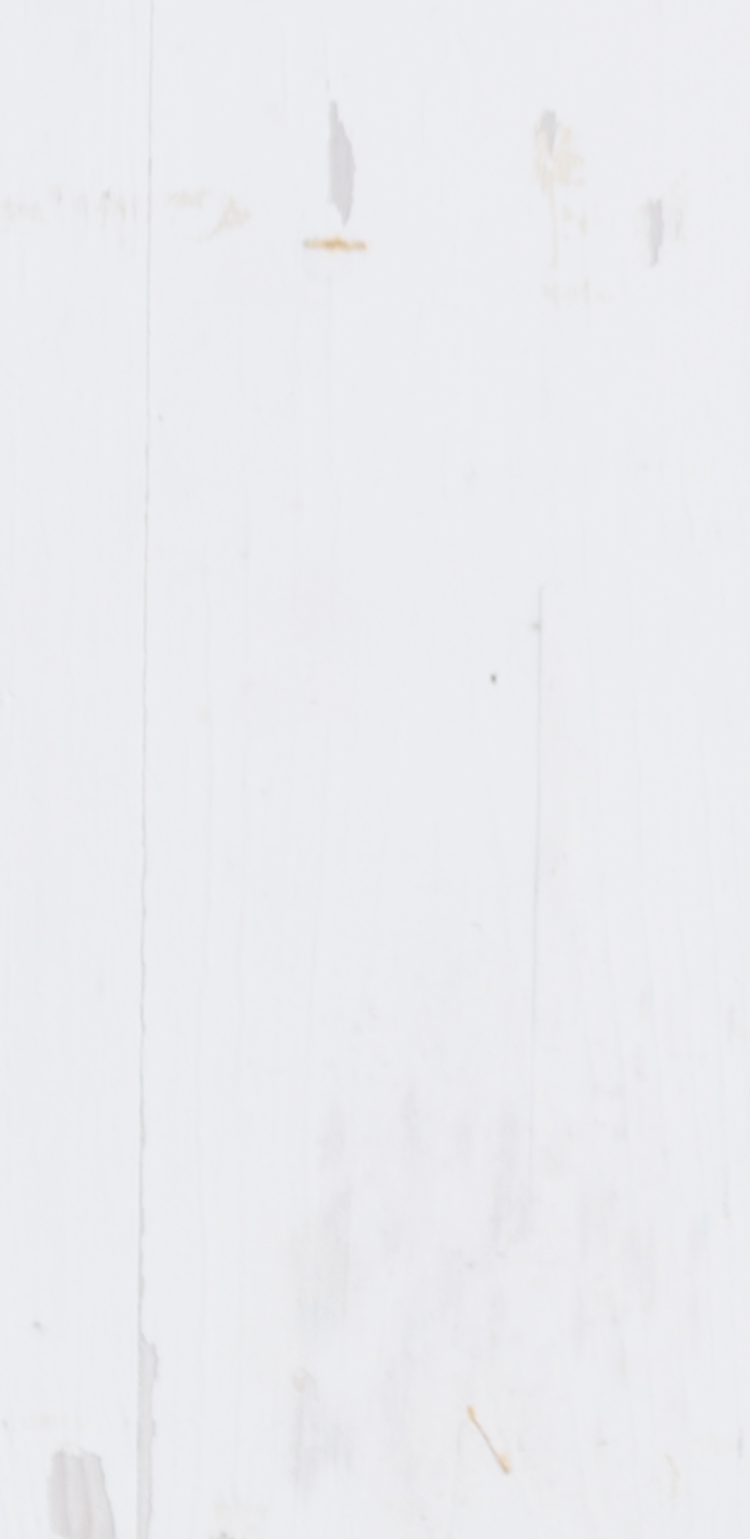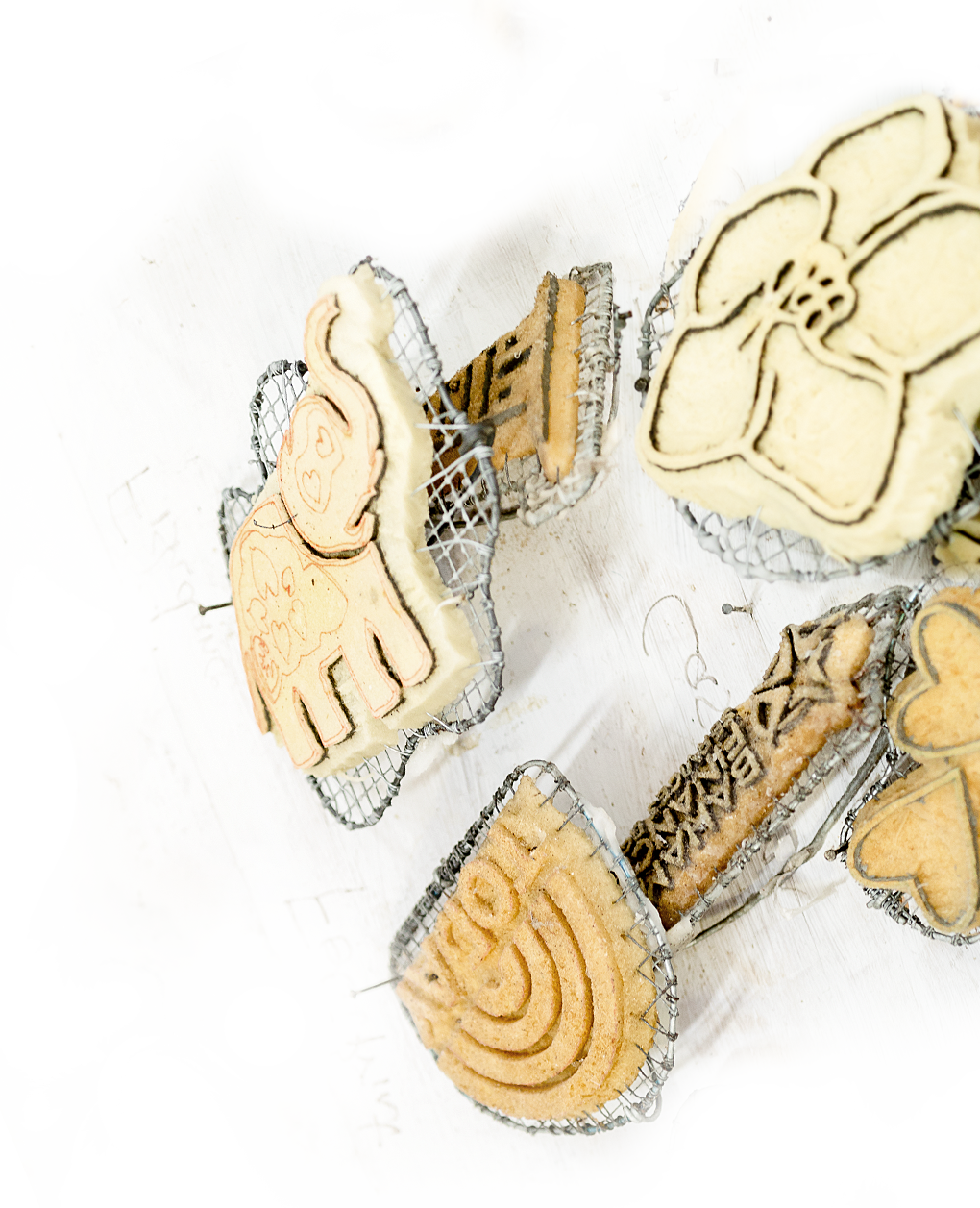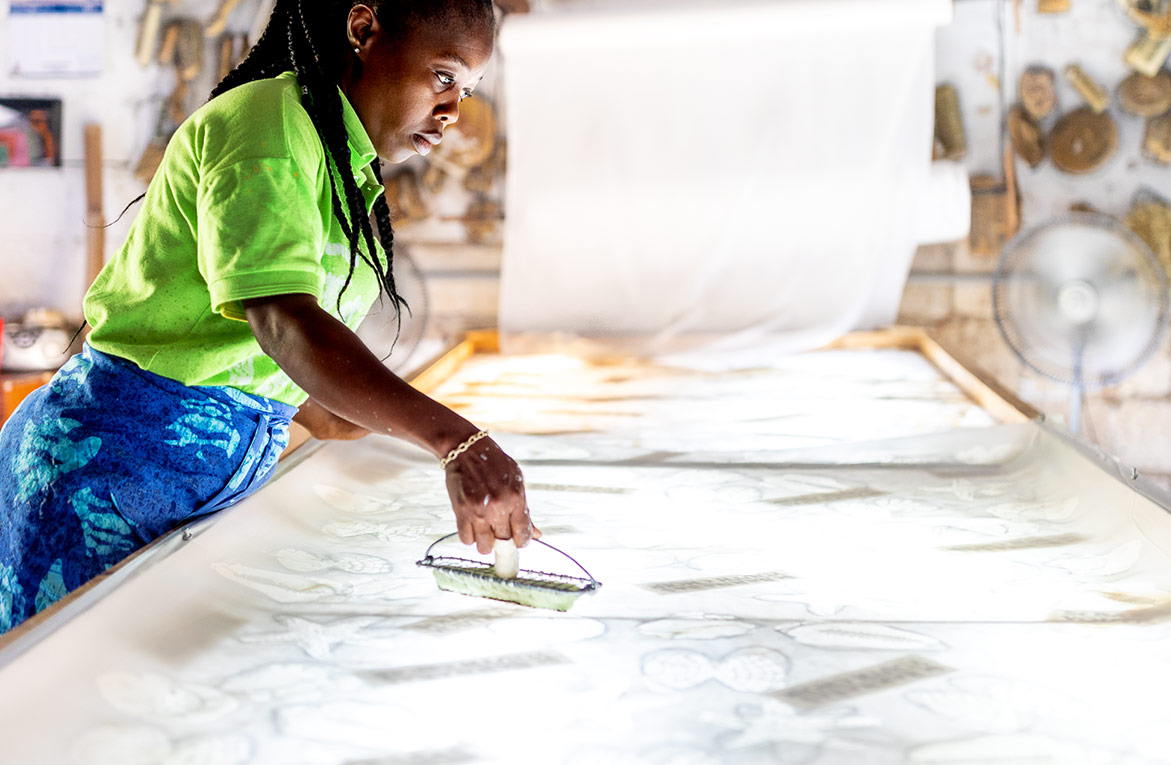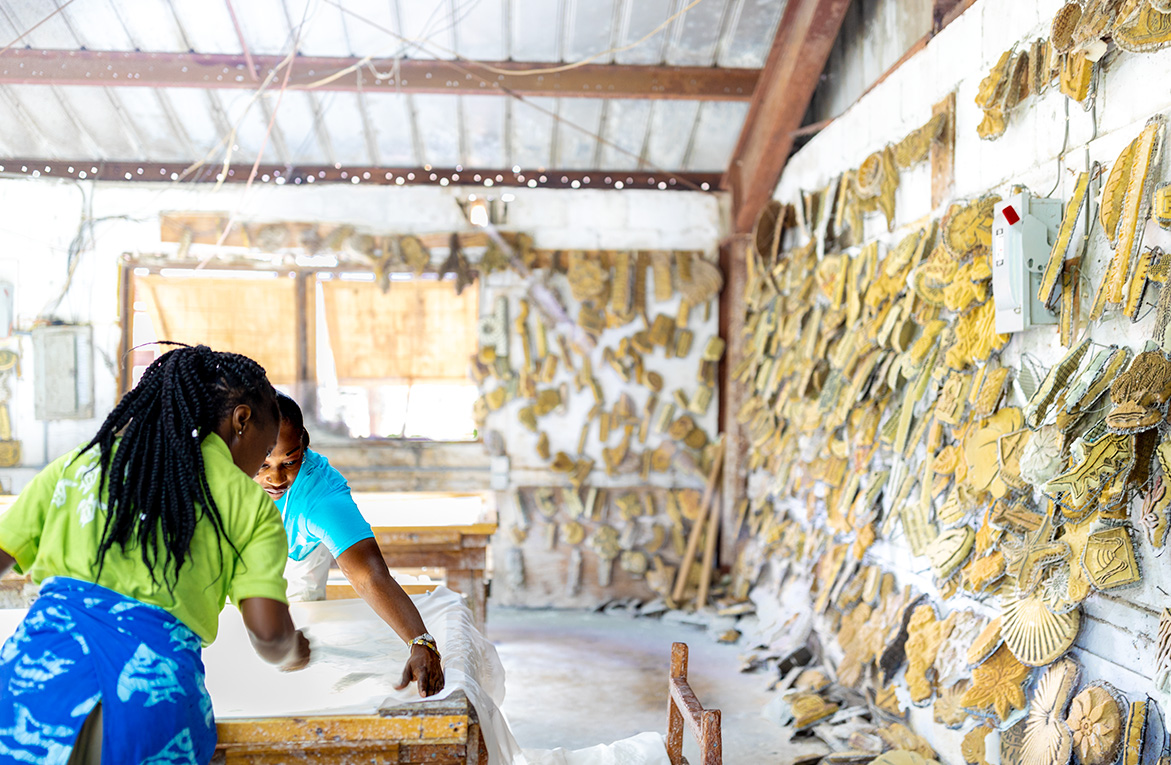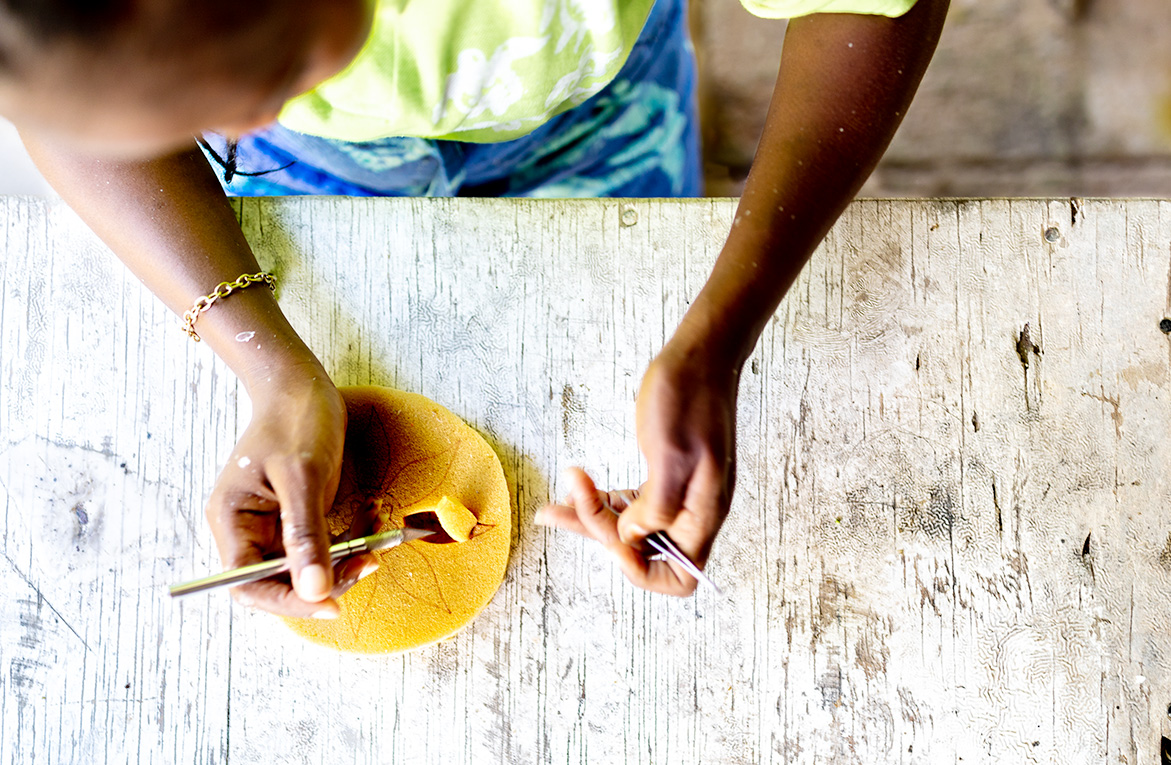 The stamps used in batiking are made of sponge and inspired by the wildlife flourishing on Andros Island. Each can take up to 10 hours to create. In the wax room, stamps are dipped into hot wax and hand-pressed onto yards of white fabric. Everywhere the wax is applied remains white after the fabric is dyed.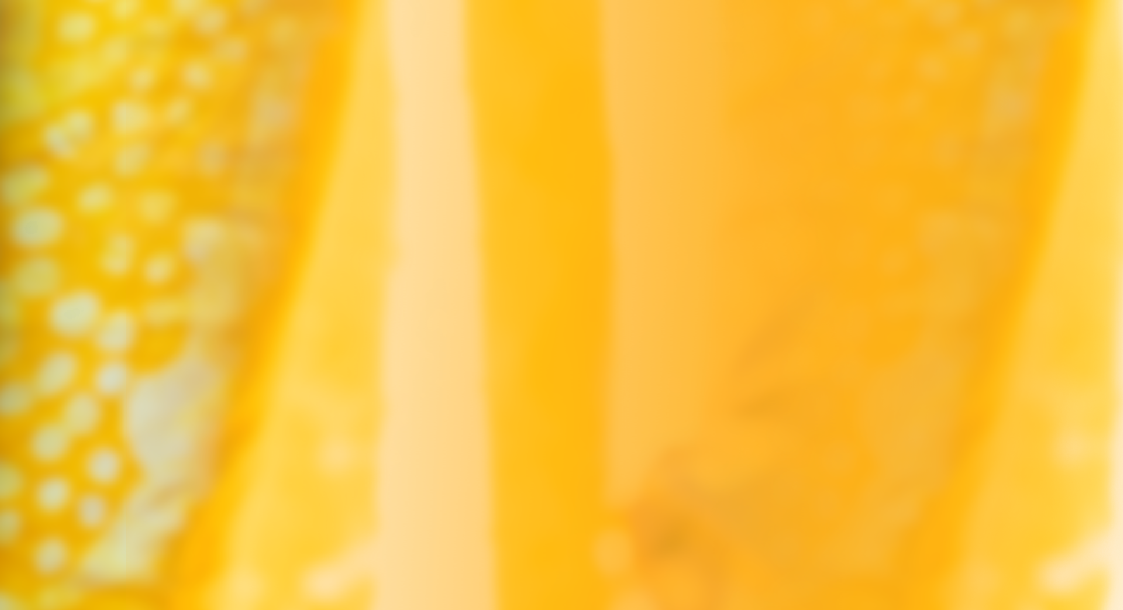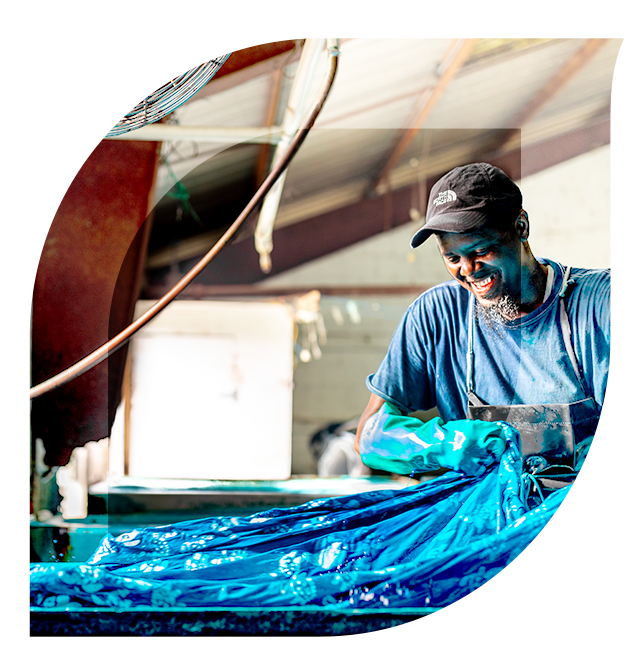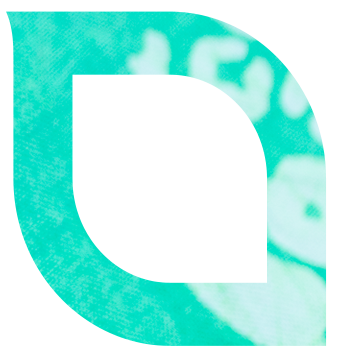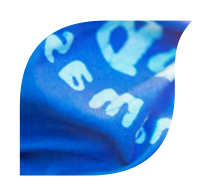 Vibrant fuchsia, citrus orange, sunny yellow, deep-sea and sky blues. Each piece of wax-coated cloth is hand-dyed in tubs of brilliant colour. Once complete, the wax and excess dye are removed in hot water baths, then the fabric is hung to dry in the warm Andros sun.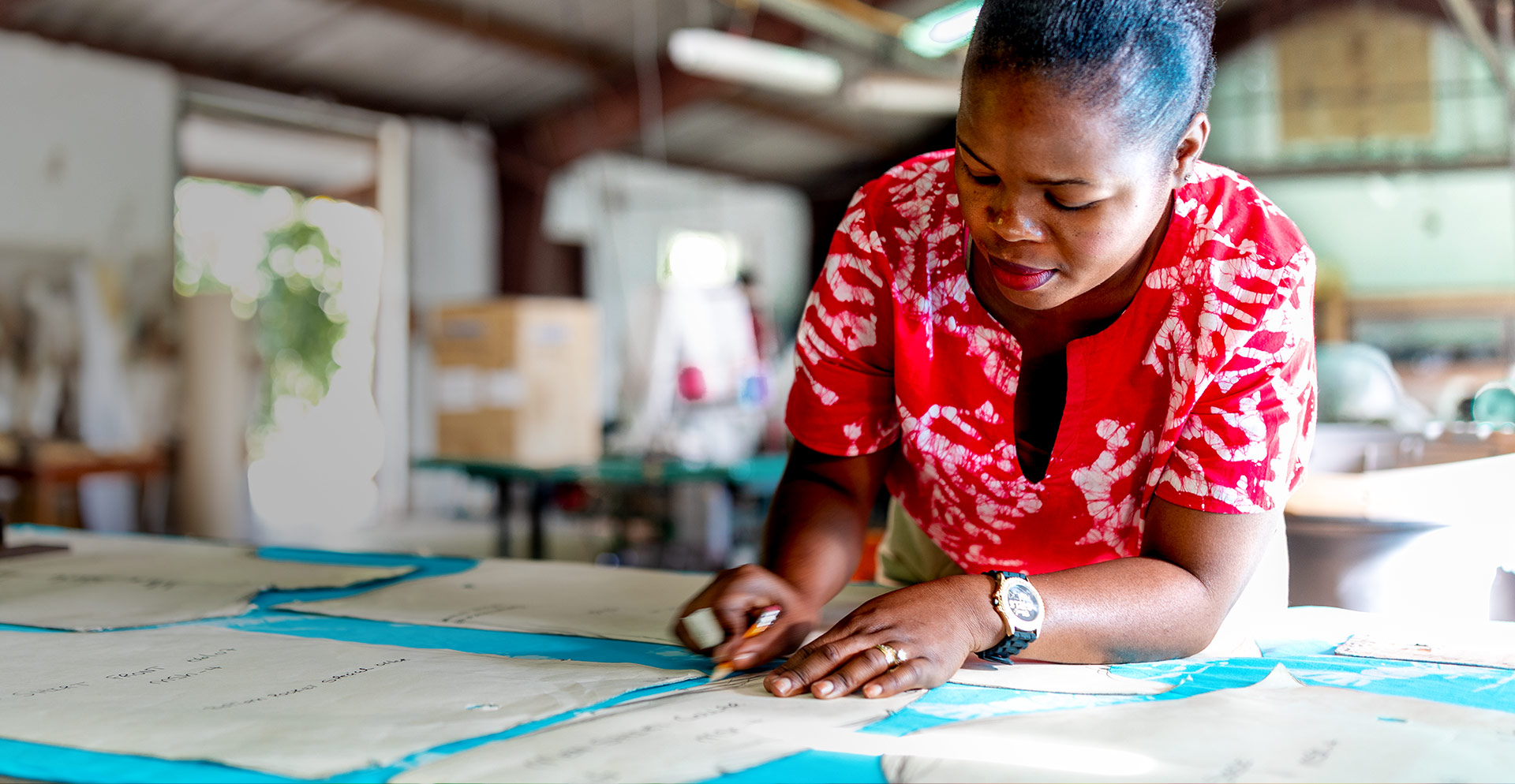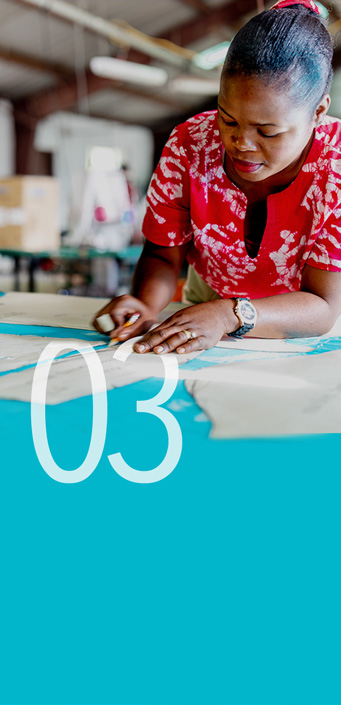 Rolled into bolts, the batik is then smoothed, measured and marked for cutting.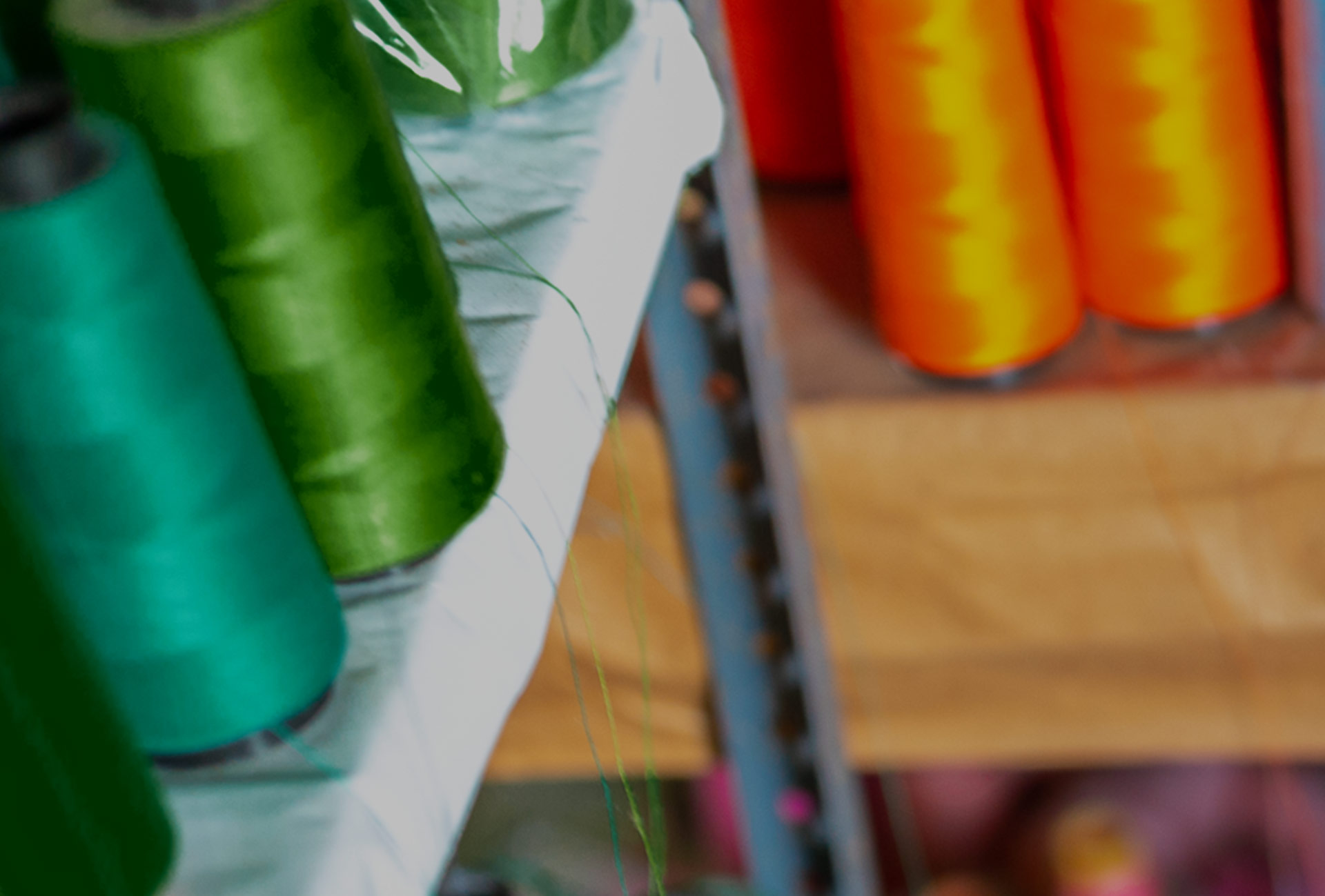 Everything is sewn right on Andros: shirts, handbags, hats and home goods. Some of the same artisans have been stitching this beautiful batik into treasured keepsakes for more than 30 years.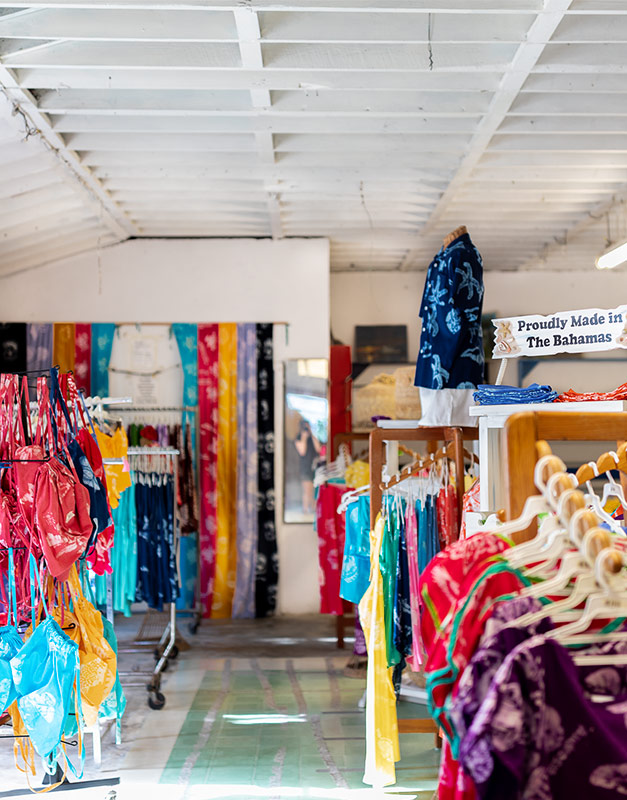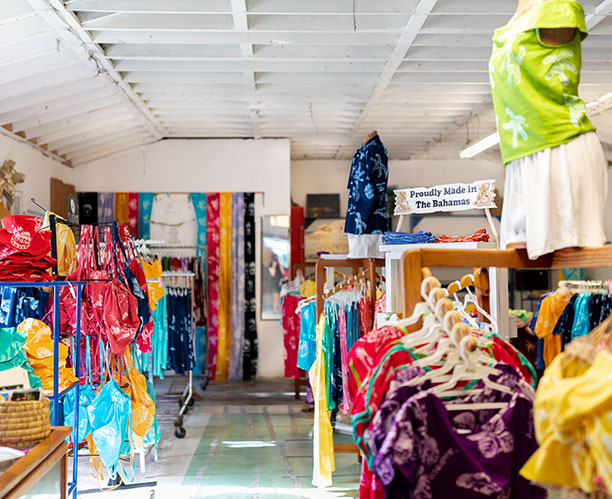 Fun Fact: Factory sewing classes and waxing experiments are the perfect chance to learn from Androsia's accomplished artisans.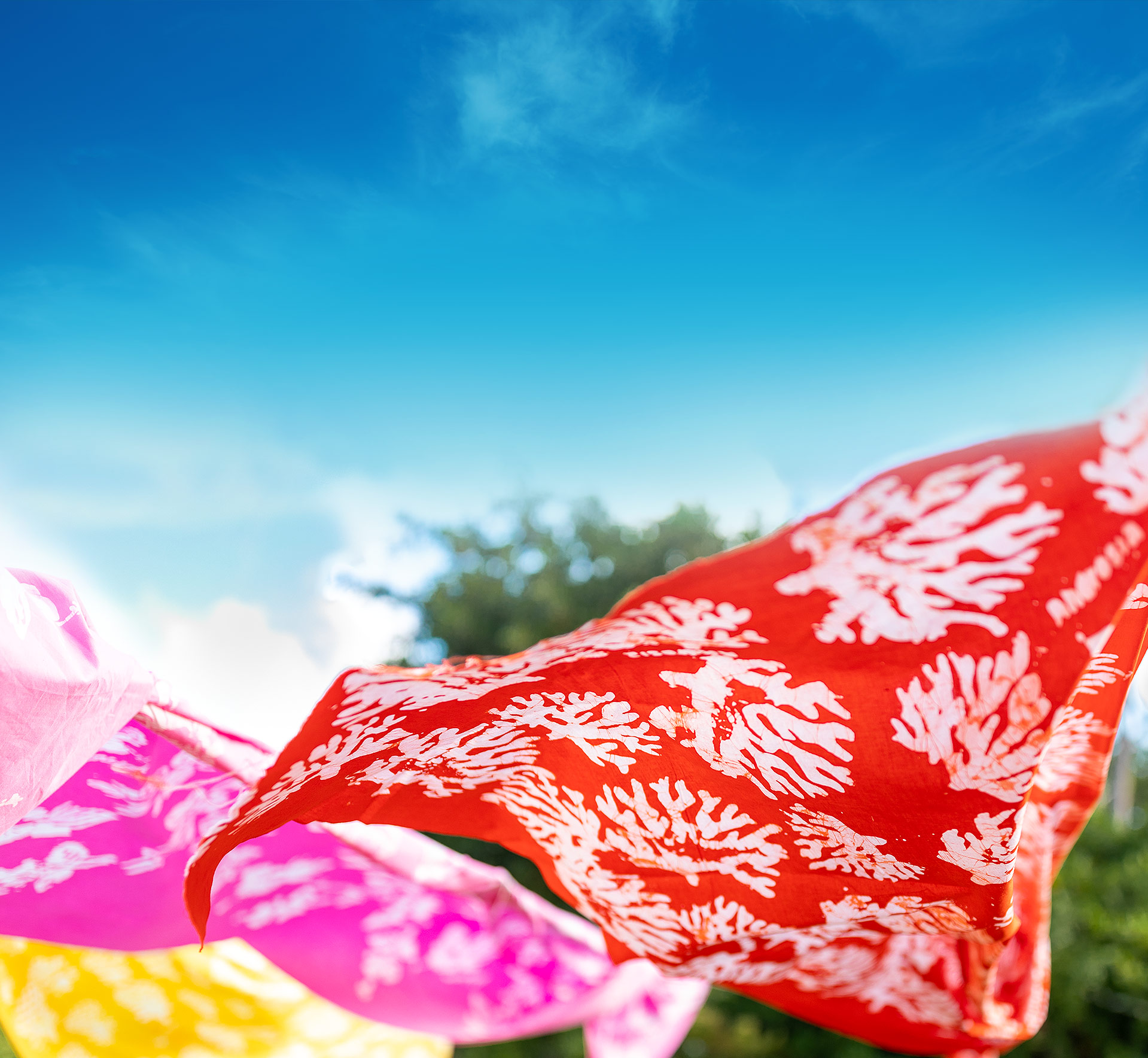 Throughout the islands, Androsia can be found in souvenir shops, in guest houses and hotels, and in the homes of locals. And, now, it's not unusual to find it in the homes of visitors lucky enough to take the factory tour - and enjoy a chance to create their very own Bahamian batik right where it all began.
Andros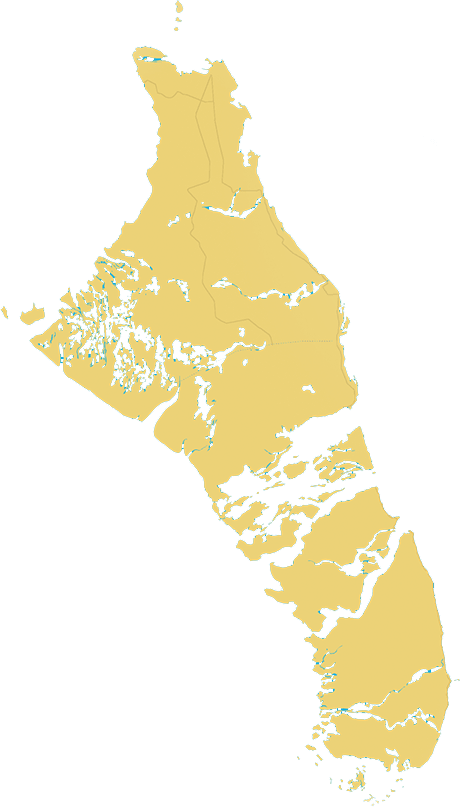 South Andros Airport
Located near Congo Town, South Andros Airport serves the southernmost part of Andros Island with domestic flights via Nassau.
Find a Flight
San Andros Airport
Located just outside of Nicholls Town in North Andros, San Andros Airport has domestic commercial services and international charter flights.
Find a Flight
South Andros
The southernmost area of Andros is reachable by international and domestic commercial flights via Nassau, as well as the weekly mail boat. The region's settlements trail the eastern coast.
North Andros
North Andros
North Andros is separated from Central Andros by creeks and flats stocked with bonefish. It is reachable by ferry and mailboat via Nassau, or by air through San Andros Airport.
Central Andros
Central Andros
The largest settlement of Central Andros is Fresh Creek, reachable by air via Andros Town International Airport and daily ferry service from Nassau.
Mangrove Cay
Mangrove Cay
Technically part of South Andros, quiet Mangrove Cay is well known amongst fly fishermen. Its capital, Moxey Town, is located on the island's east coast.
Andros Town International Airport
Andros Town International Airport, also commonly known as Fresh Creek Airport, serves North Andros, and welcomes domestic flights via Nassau as well as international charter flights.
Find a Flight
Discover Your Next Adventure