A Once-In-A-Lifetime Day
The Exuma Cays

scroll down
The Exumas is a chain of 365
emerald-green cays extending
beyond the horizon.The ocean
between them is crystal clear —
a beautiful blue
THAT LOOKS
AS WARM AS
IT FEELS.
And there's a surprise on every cay.
Start by visiting a cay inhabited by swimming pigs. Later, brave a swim with friendly sharks on an adventure that is far from ordinary.
Gone
Swimming
With Pigs
Major Cay, The Exumas
Nowhere else in the world offers travellers an encounter with an entire cay of pigs. Bring some tasty treats, these swimming pigs love putting on a show for visitors bearing gifts.
Eager & full of excitement, they swim out to greet you.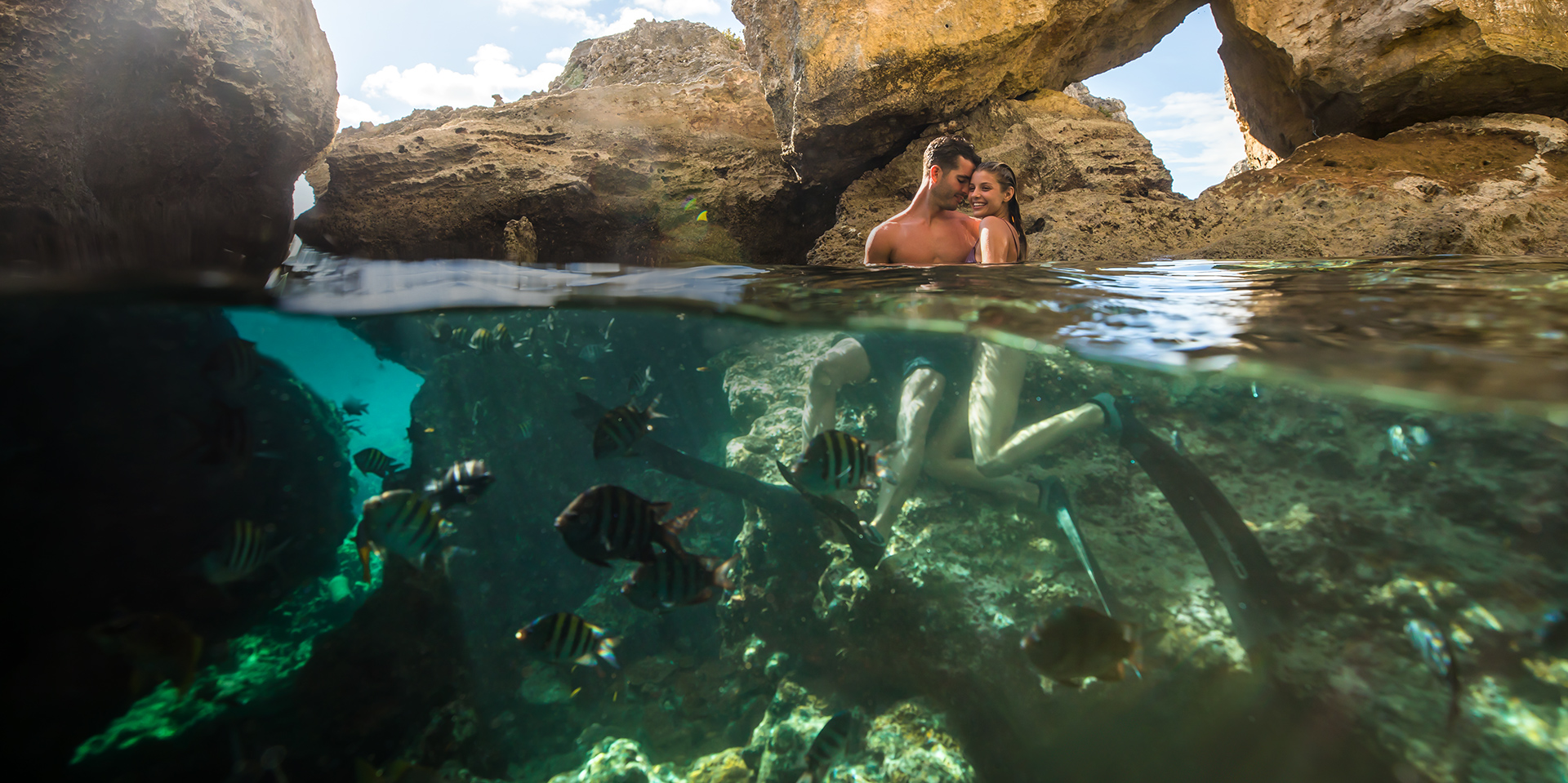 Deep Diving
to Discover
Thunderball Grotto, The Exumas
The high tide keeps the entrance of this secret underwater cave hidden. But dive the gin-clear depths, and you'll discover a world teeming with marine life. Reaching the inside is a challenge but the worthy sort for snorkelers and adventure-seekers on their way to Compass Cay.
Fun fact: You can swim through the site of the iconic James Bond films Thunderball and Never Say Never Again.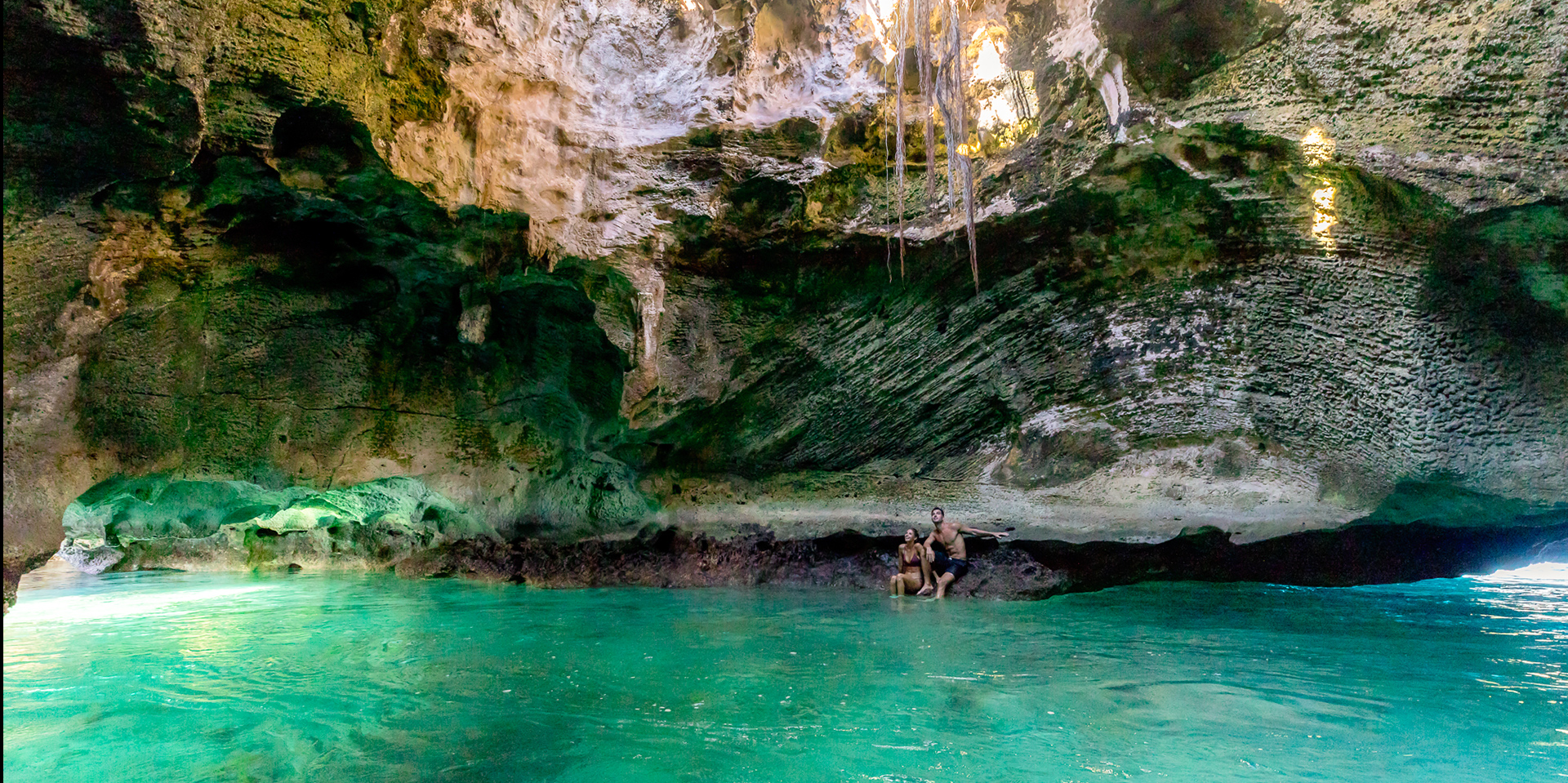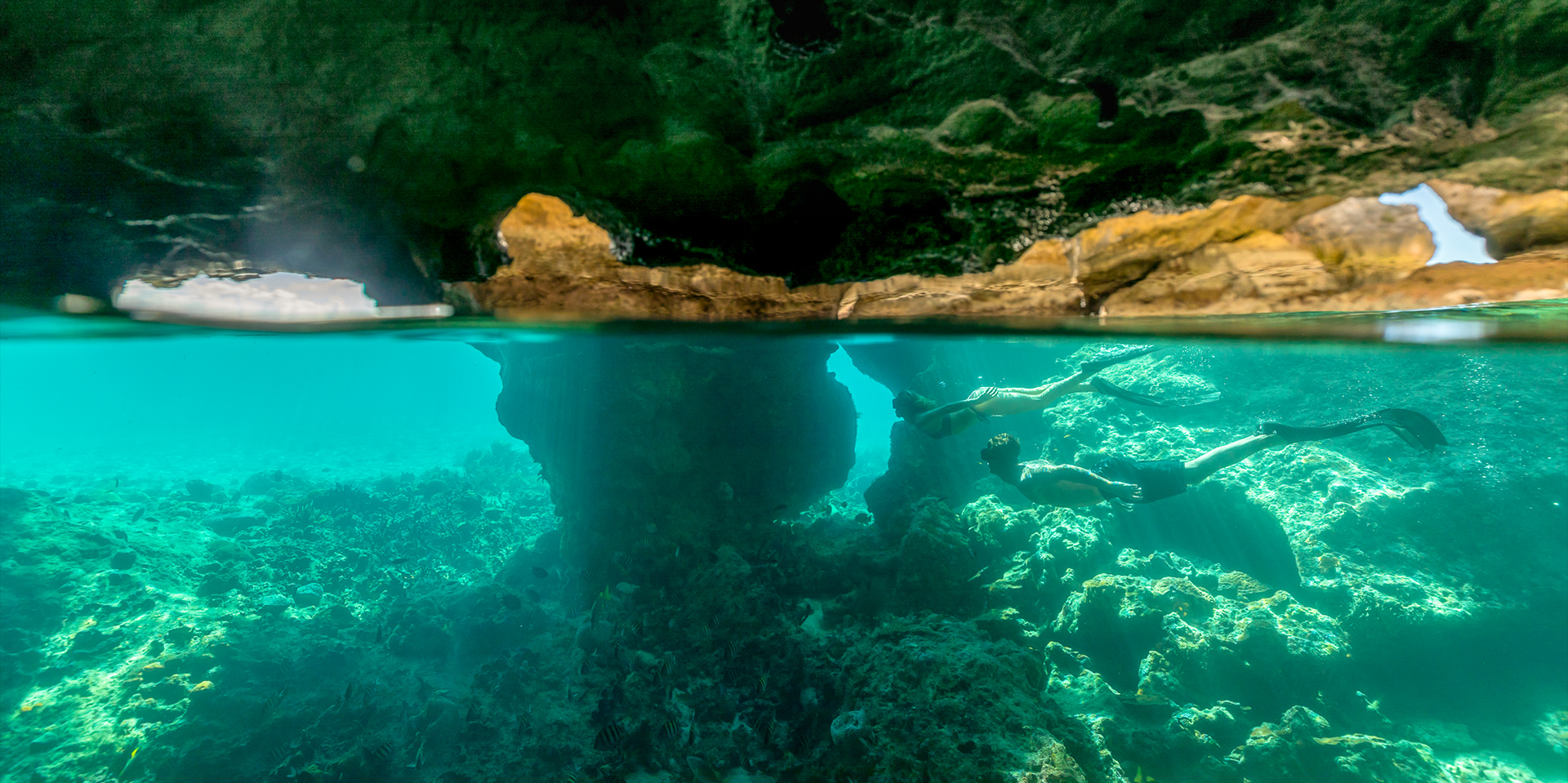 The warm skin of sharks isn't a thing one can easily put into words.
Keeping
Company
With Sharks
Compass cay, The Exumas
The sight of sharks circling fluidly below dock holds your attention. At high tide, they swim up on the dock as if to soak up the sun. Run your hands over their skin or slip underwater and swim alongside them. These gentle sharks are happy to share their little slice of paradise with visitors.
Above the dock which doubles as a makeshift bar, signs cover the rustic walls and pillars. You can relax here, take the day a bit slower. The best drinks come mixed with spiced rum and you can find all the snorkeling equipment needed to go underwater venturing.
Exumas
Highbourne Cay
Highbourne Cay
This privately owned island welcomes yachtsmen and guests to its first-class marina and luxury cottages. Highbourne's eight beaches are among the best-kept secrets in The Bahamas.
Learn More
Compass Cay
Compass Cay
Compass Cay's protected marina is an unmissable stop in your island hopping itinerary. Hang out at the dock and enjoy a cold beer, or hop into the water and share a moment with the gentle nurse sharks that live here.
Great Exuma
Exuma, Bahamas
The beautiful outdoors of Great Exuma is calling. Windsurfing and snorkeling are only the beginning of excitement near the Land and Sea Park. Dive into your own unique adventure.
Staniel Cay Airport
The Staniel Cay Airport serves as an official Port of Entry in the Exuma Cays, with Customs and Immigration.
Find a Flight
Little Exuma
Connected to Great Exuma by bridge, Little Exuma is home to Tropic of Cancer Beach.
Stocking Island
The small barrier island, located just off the coast of George Town, has very few permanent residents, but is a popular destination for those visiting The Exumas.
Learn More
Exuma International Airport
The primary gateway into The Exumas, Eleuthera International Airport is located on Great Exuma, just a few miles from its main settlement of George Town. Domestic and international flights arrive on a daily basis.
Find a Flight
Farmer's Cay
A popular destination for yachters and boaters, thanks in part to the popular Mile-Long Sandbar located just south of the island.
Big Major Cay
Exuma, Bahamas
Major Cay is an uninhabited island in the Exuma Cays chain of 365 islands. Uninhabited, that is, except for the world renown swimming pigs. Pay them a visit, and remember - look but don't touch!
Learn More
Thunderball Grotto
Exuma, Bahamas
Named after the James Bond film that brought this stunning underwater cave to fame, Thunderball Grotto is a natural wonder you won't want to miss.
Learn More
Staniel Cay
Exuma, Bahamas
Less than 250 miles off South Florida's coast, lightly populated Staniel Cay is all sand and sea. Swimming with pigs, kayaking, scuba diving, exciting water activities — cross those off your bucket list.
Discover Your Next Adventure