The Conch
Shacks
The Conch
Shacks
Potter's Cay, Nassau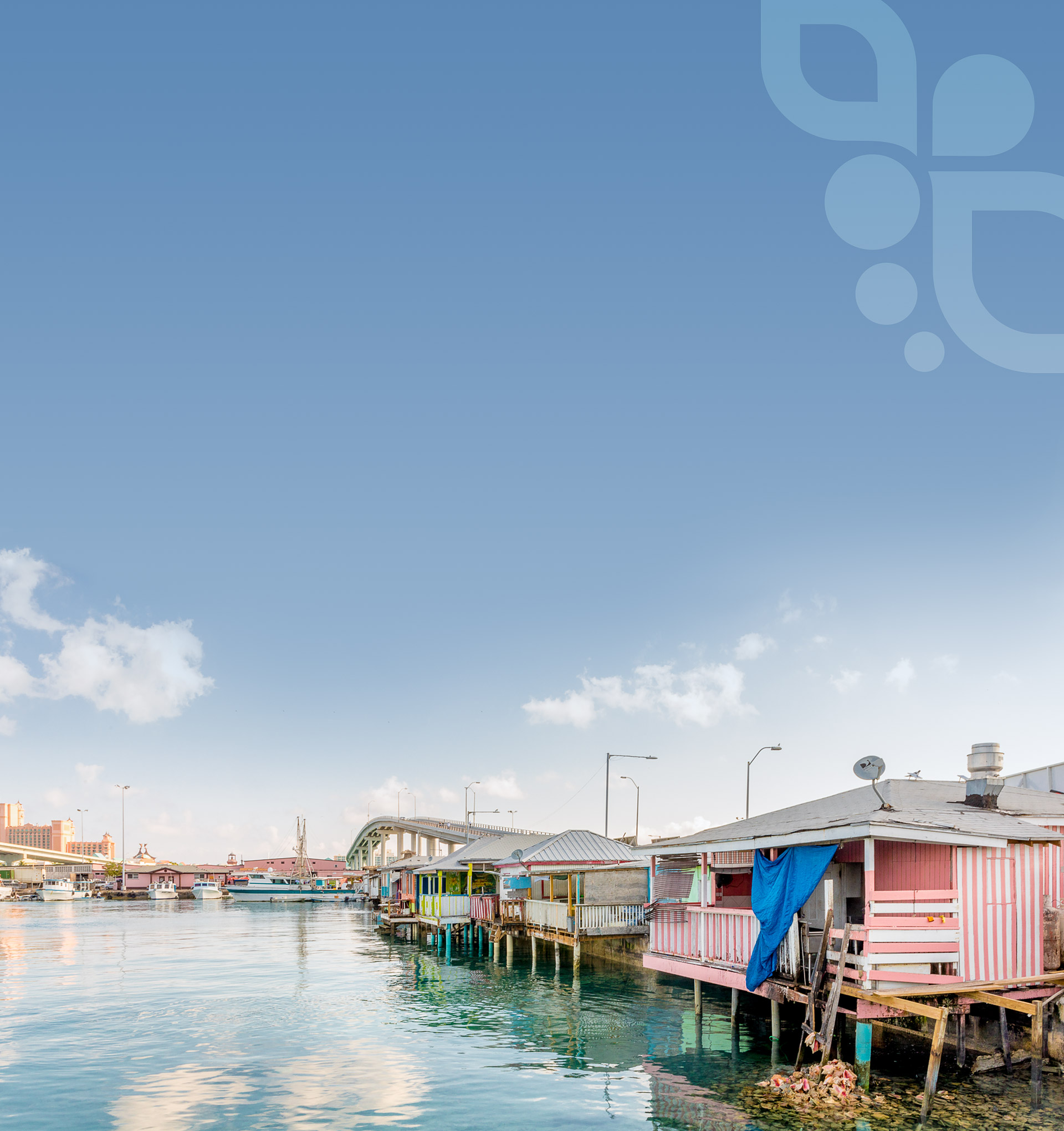 Beneath the soaring overpass connecting Nassau to Paradise Island rest the sleepy fishing docks, lively fruit markets, and brightly coloured conch shacks of Potter's Cay. All day long, roughly forty chefs in forty different shacks cook fresh conch dishes in forty different ways.
Sleepy is how days begin on Potter's Cay. Conch Shacks wake up slow. Divers for hire fish the shallow waters behind the shacks where chefs store their conch to keep it fresh.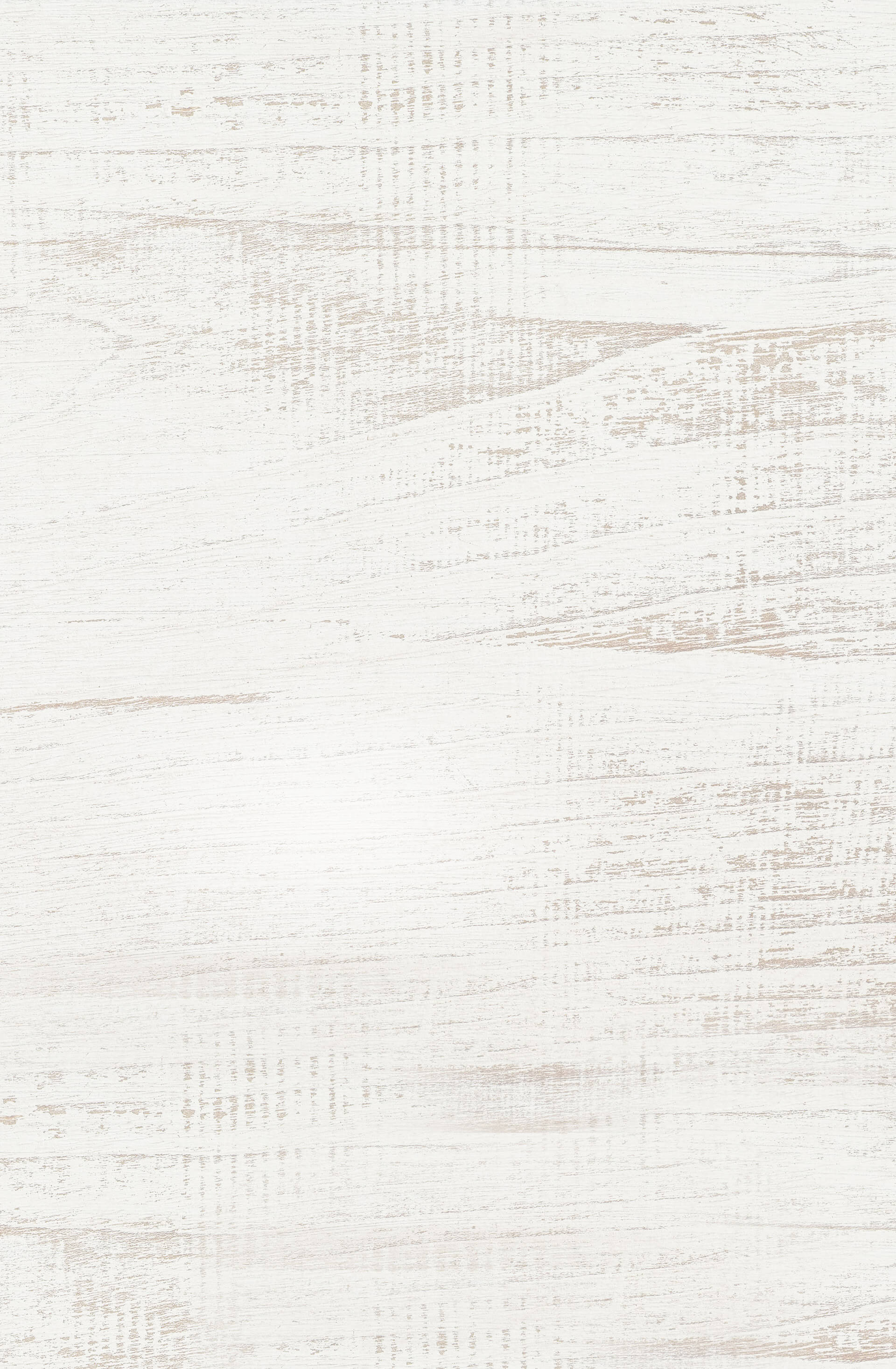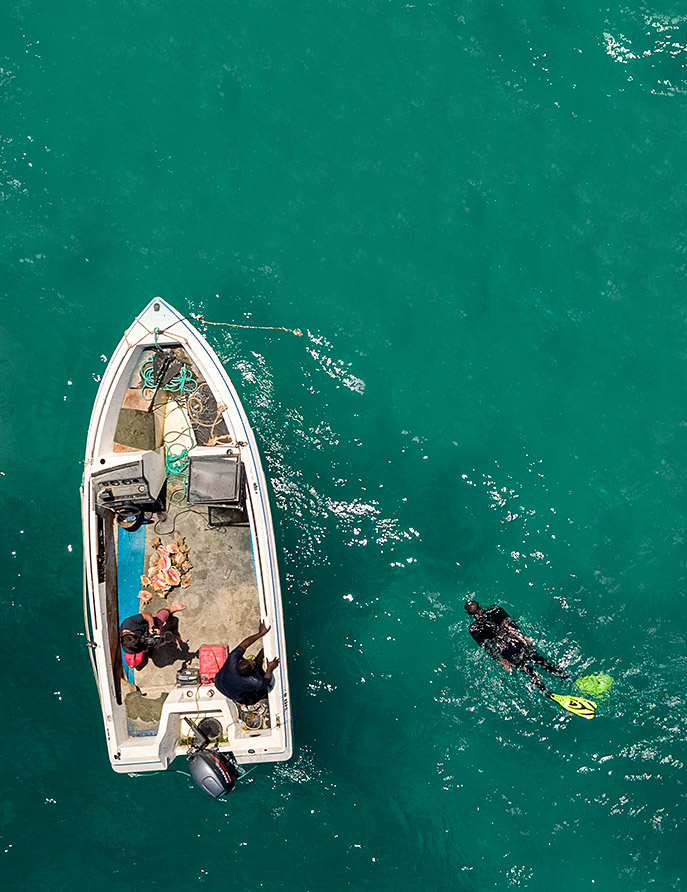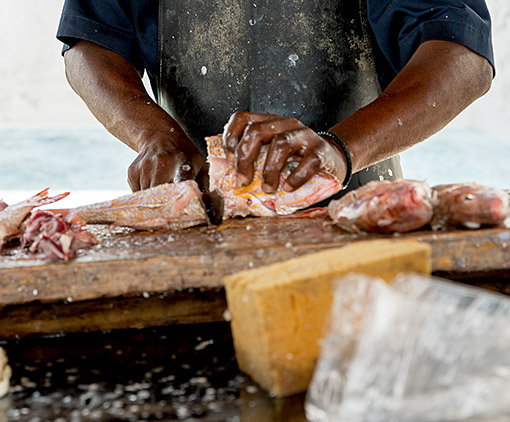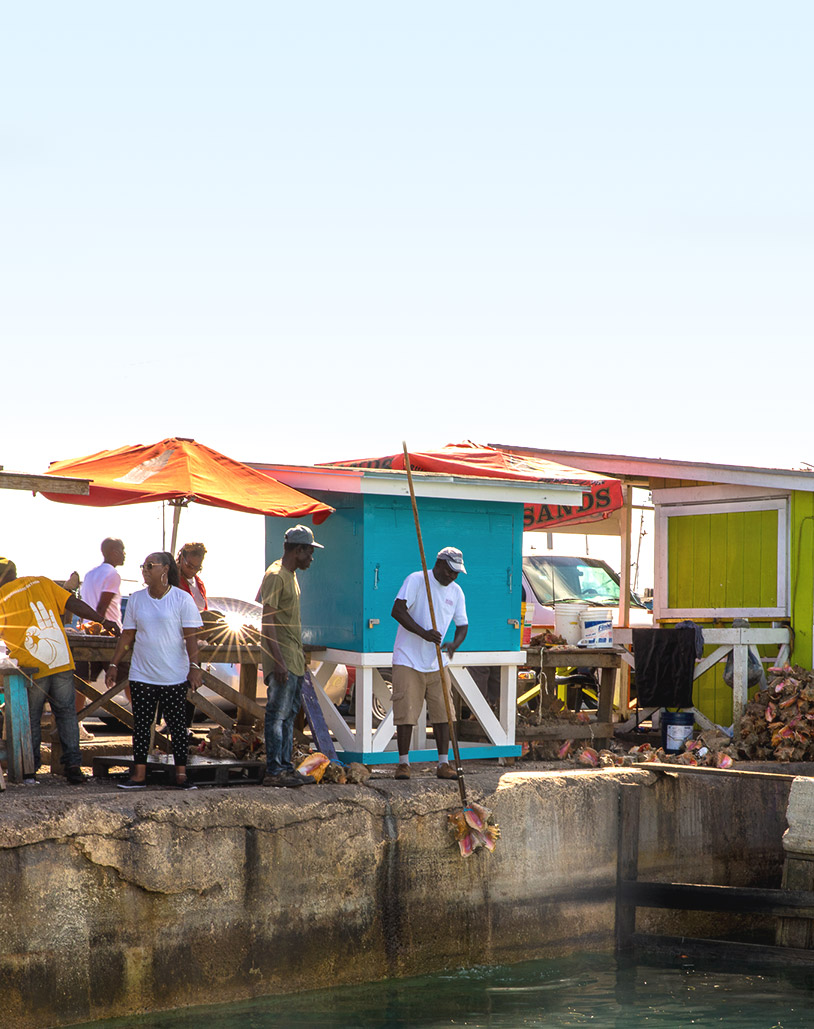 That Conch
Business
Like no business you know.
Fishermen - up long before the sun - come back in the afternoon with their hulls full of conch and crab and fish. They'll spend the rest of their day chatting it up about their catch, arguing over a game of dominos, or cleaning conch on the docks.
Tip: How do you know which stall to try? Before heading to Potter's Cay, ask a local which stall is their favourite.
Fresh all day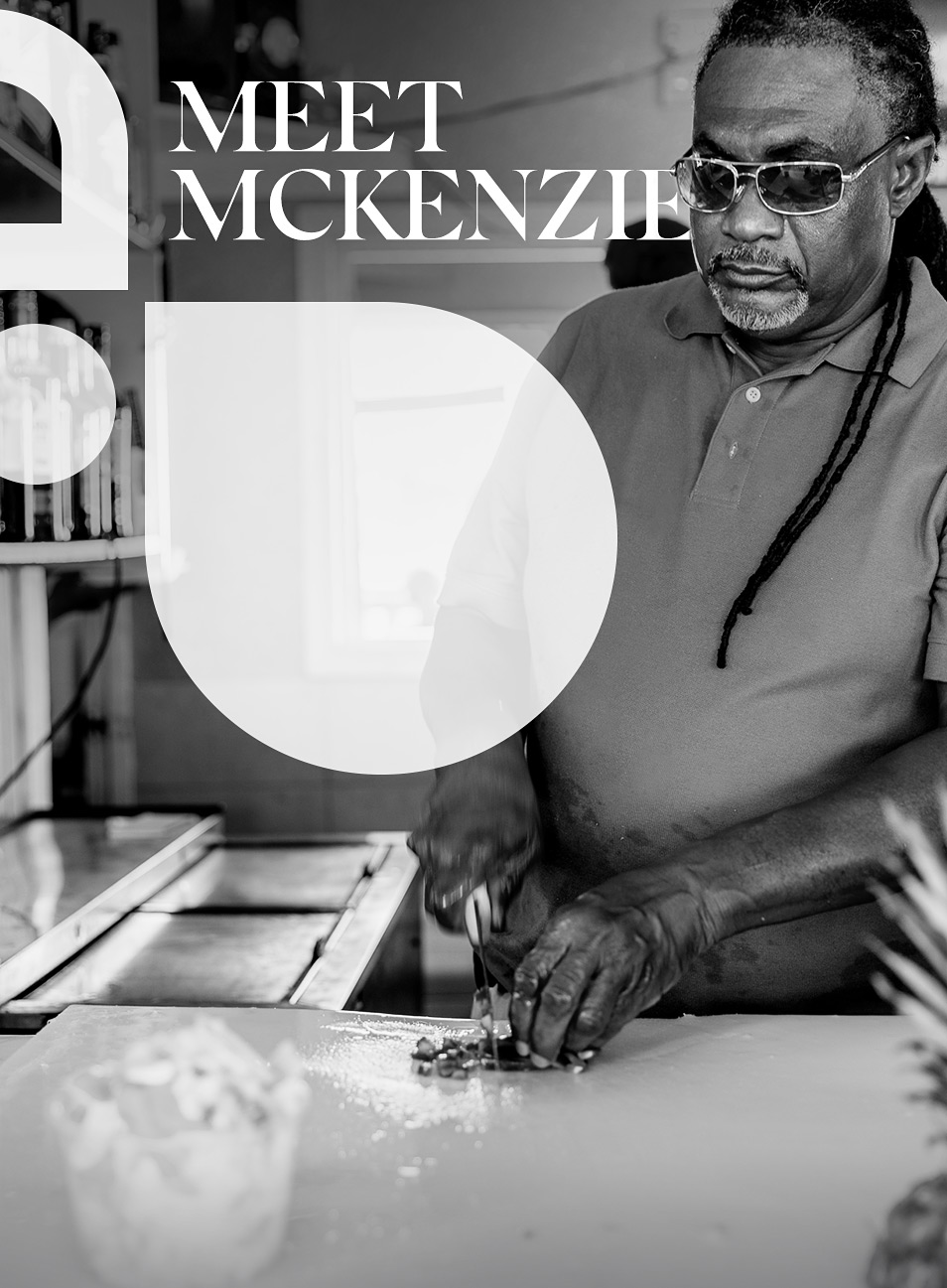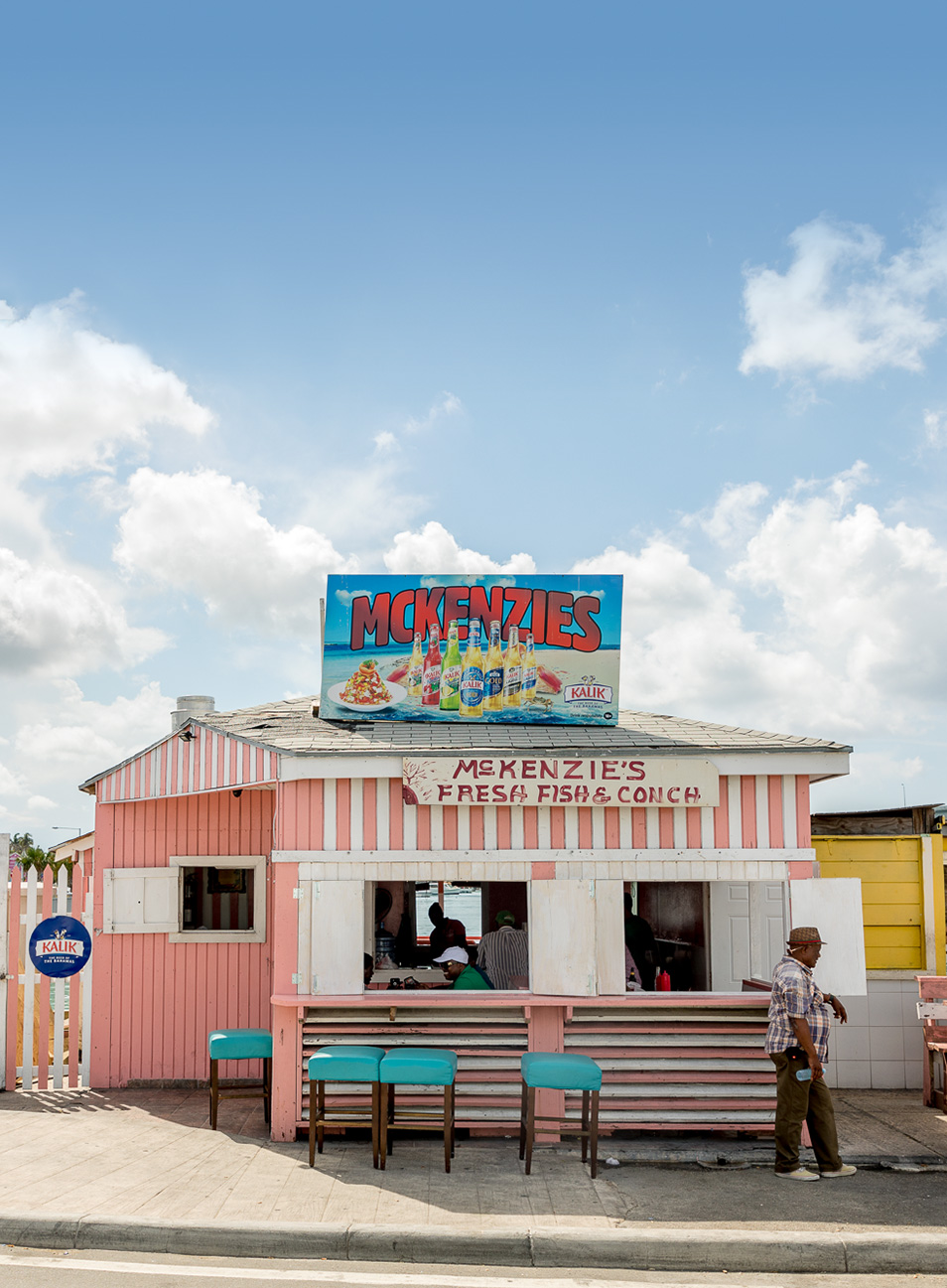 Meet
Mckenzie
You can get a

Conch Salad

one hundred different ways

Everybody

make it different
- Mckenzie
McKenzie, a former conch fisherman turned restaurateur, is a bit of a local celebrity. Twenty-five years in the same location, McKenzie's shack is prime real estate, well-advertised and easy to find. His is the first shack on the west side of the bridge.
Nassau & Paradise Island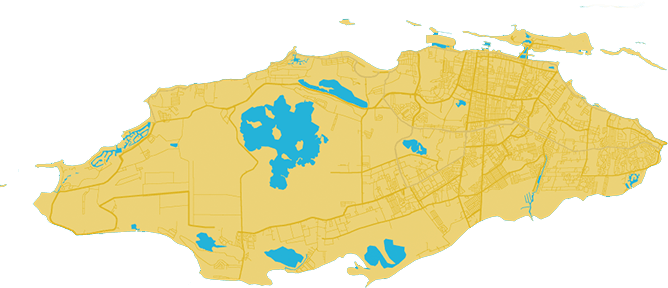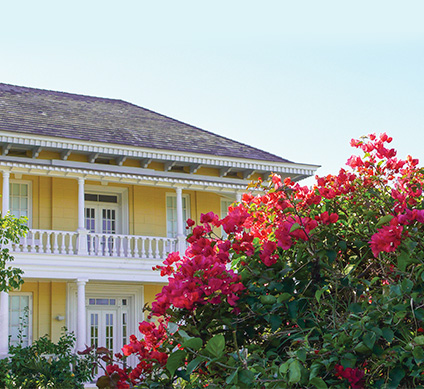 Nassau
The country's capital city, located in New Providence island, Nassau boasts the country's largest and busiest Ports of Entry: the Lynden Pindling International Airport and its Cruise Port.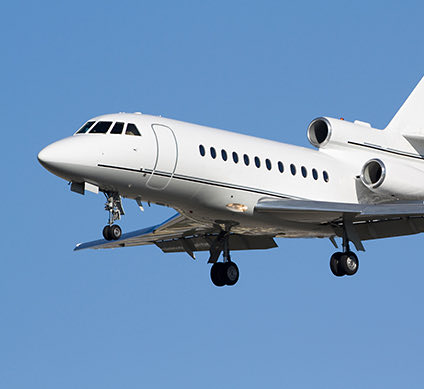 Lynden Pindling International Airport
The primary gateway to The Bahamas for international travellers, the Lynden Pindling International Airport is the largest and busiest in the country, located in New Providence island. The airport offers US Border Preclearance facilities.
Find a Flight
Paradise Island
Connected to Nassau by bridge, Paradise Island is the site of numerous hotels and some of the island's most famous beaches.
Downtown Nassau
Explore a modern downtown full of personality, where mural-painted streets highlight modern Bahamian creativity alongside historic landmarks and world-class dining opportunities.
Discover Your Next Adventure