Where the
artists gather
The Abacos, Bahamas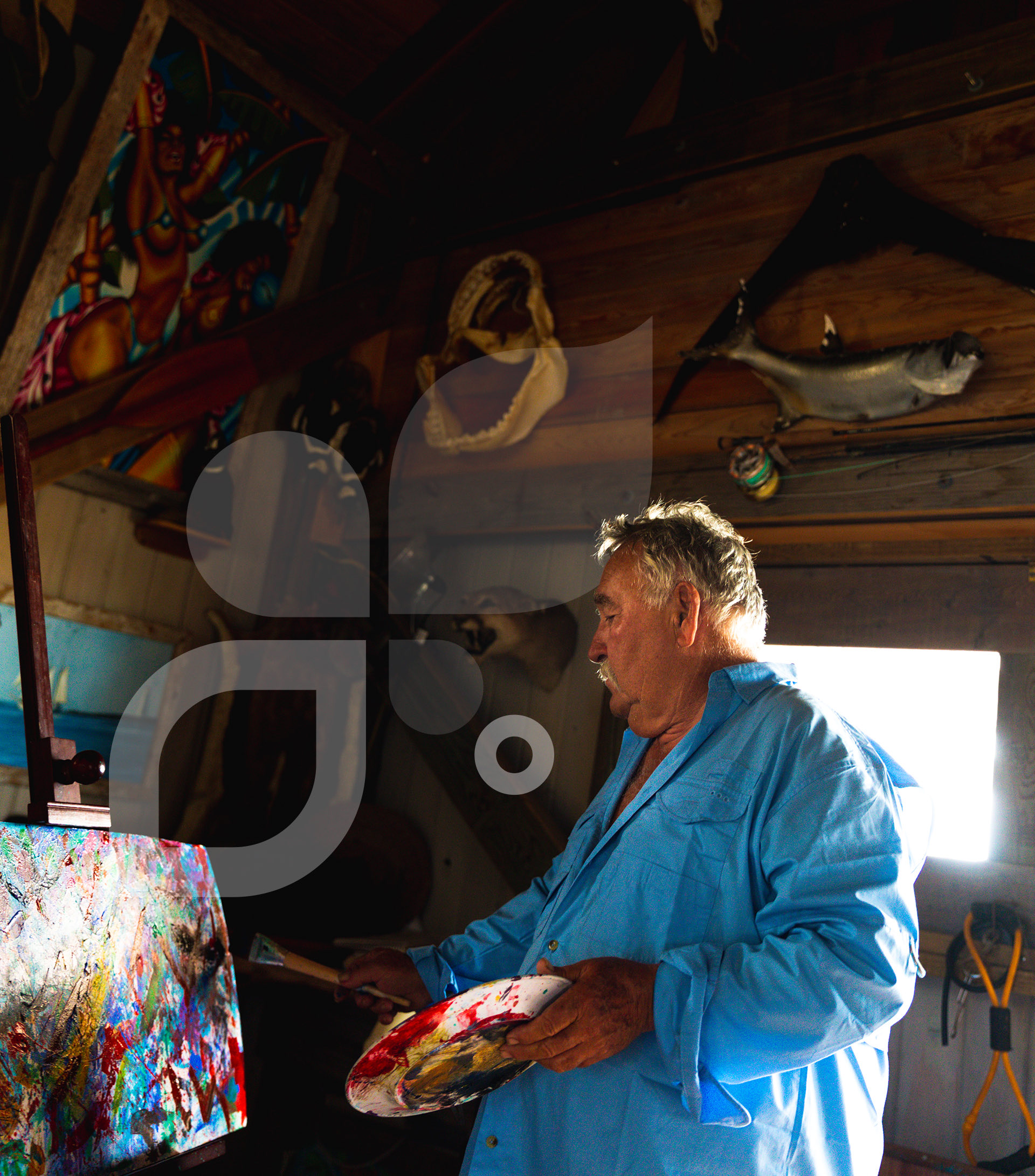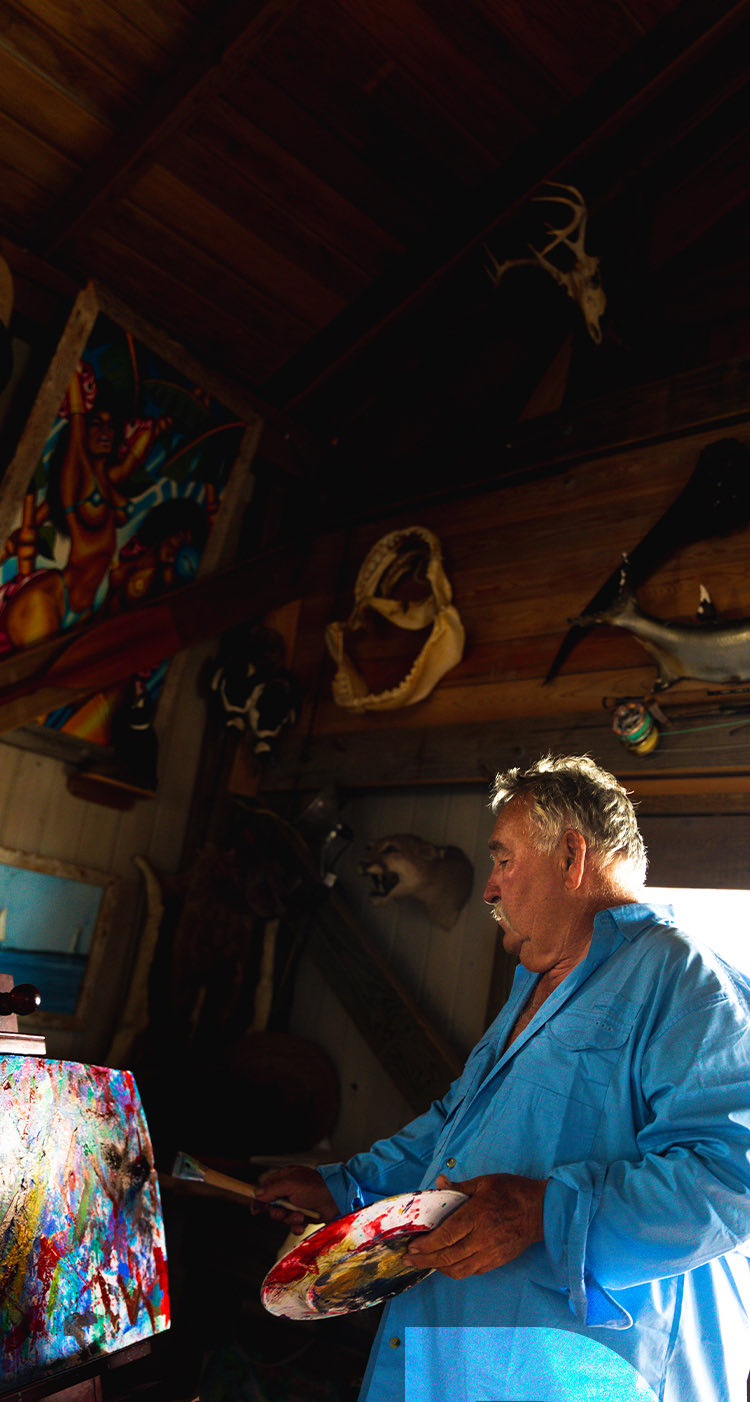 Remote and off the grid, the Johnston Art Foundry hides at the end of an unpaved road. An artist's escape, more easily reached by boat, complete with a castaway beachside bar.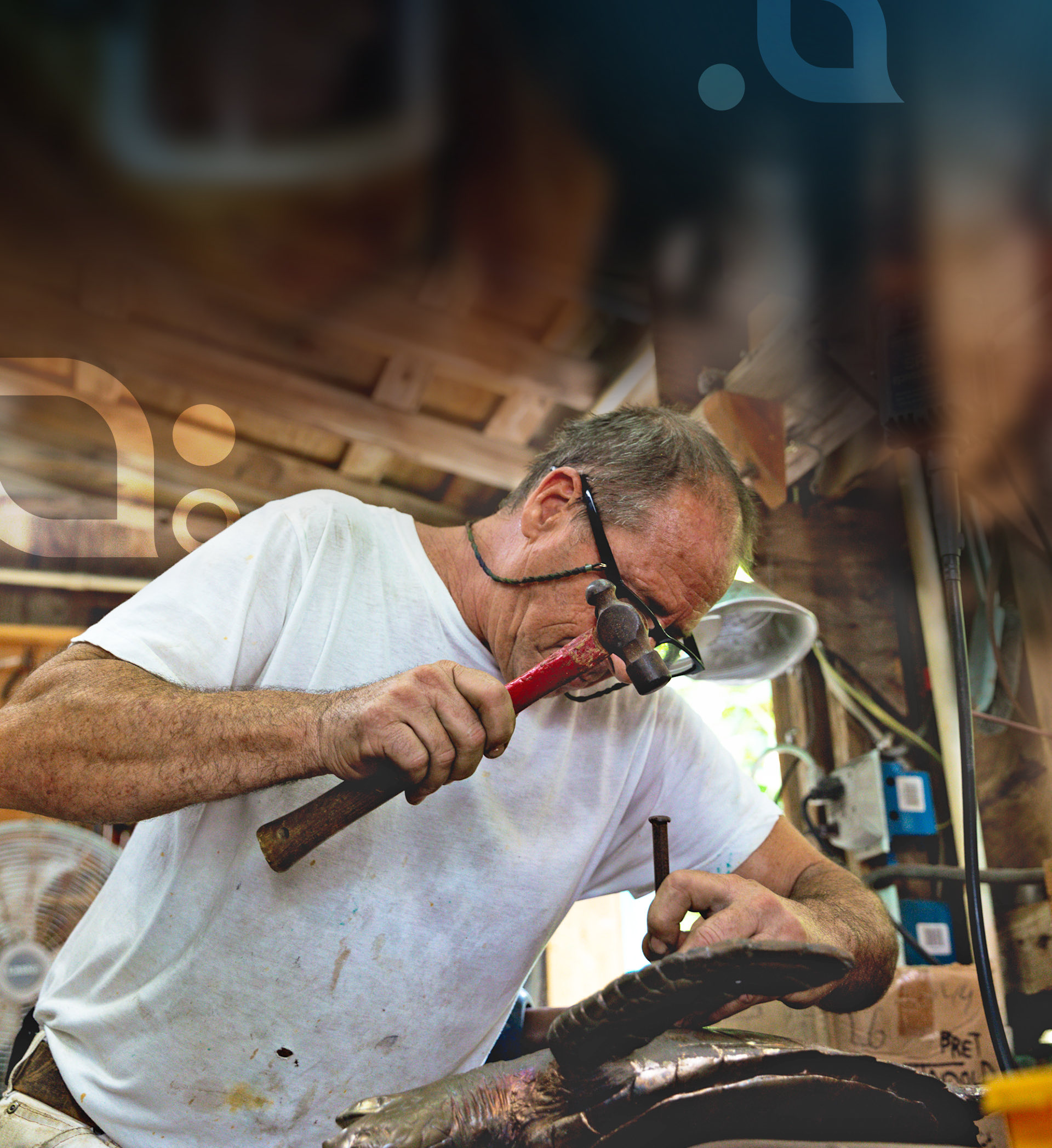 Some 70 years ago, Randolph W. Johnston settled in Little Abaco with his young family. A professor and anartist, he saw in the remote picturesque cove a future—
An artists' colony
and a home for his family.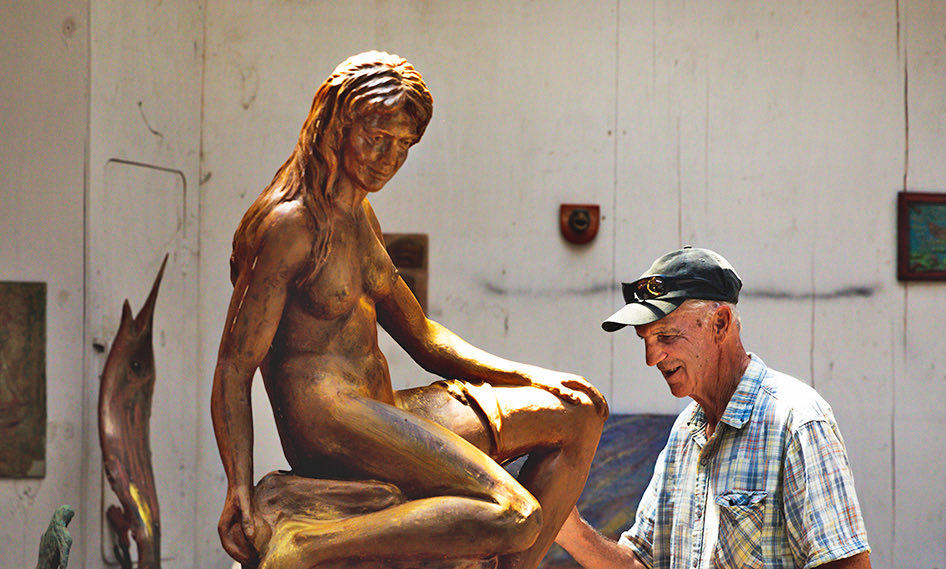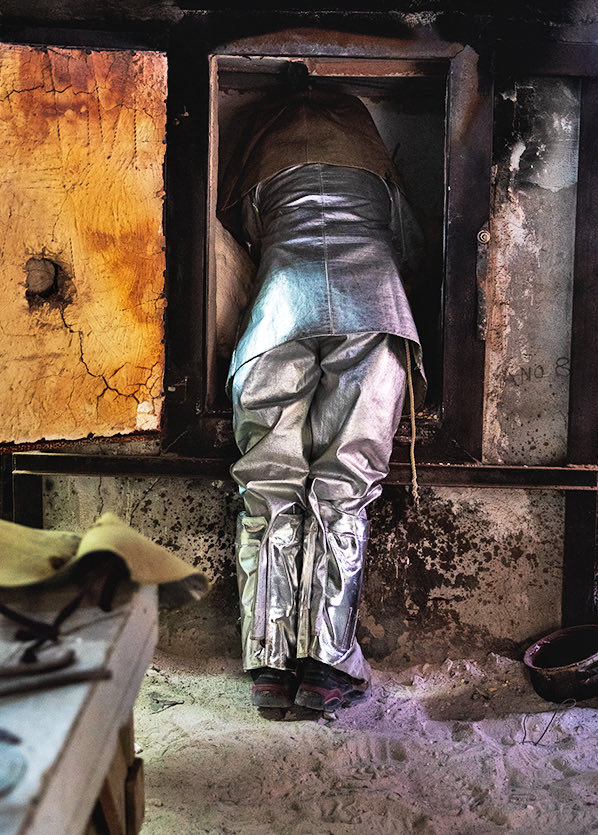 Tucked between the palm trees and azure waters is a thrilling surprise—the only working bronze foundry in The Bahamas. Here, three generations of the Johnston family, accompanied by artists from around the world, have cast one-of-a-kind bronze creations.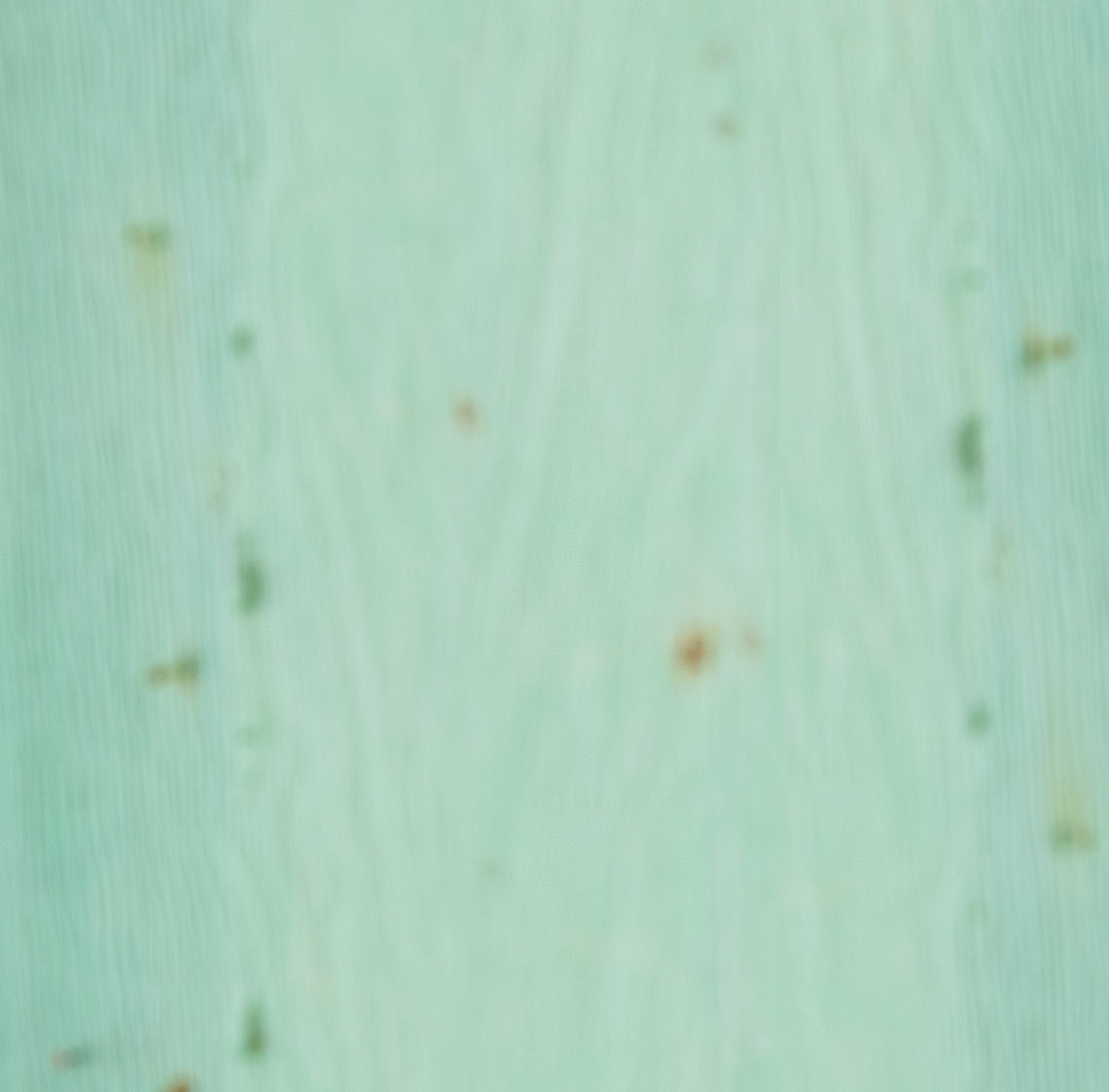 "I am always amazedwhen we are actually melting metal at 2000°,and pouring it, and shaping it into what we want."
— Richard Appaldo
Resident Artist & Bronze Master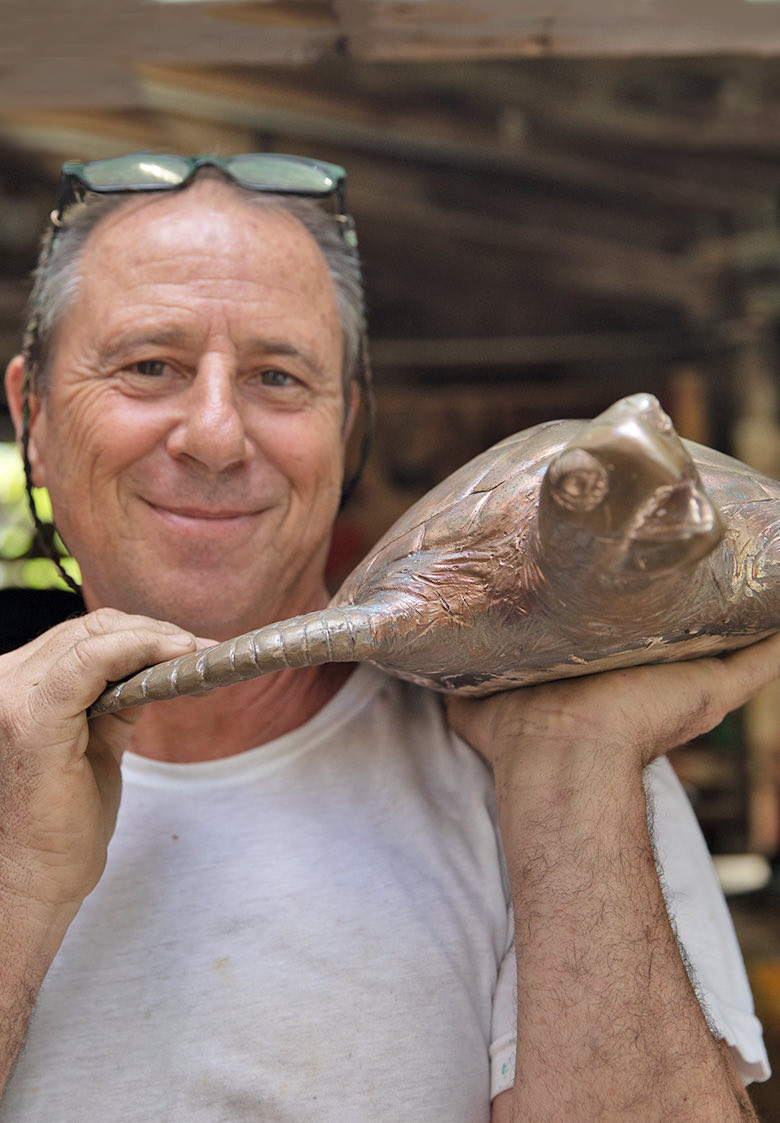 Gallery
Pete's pub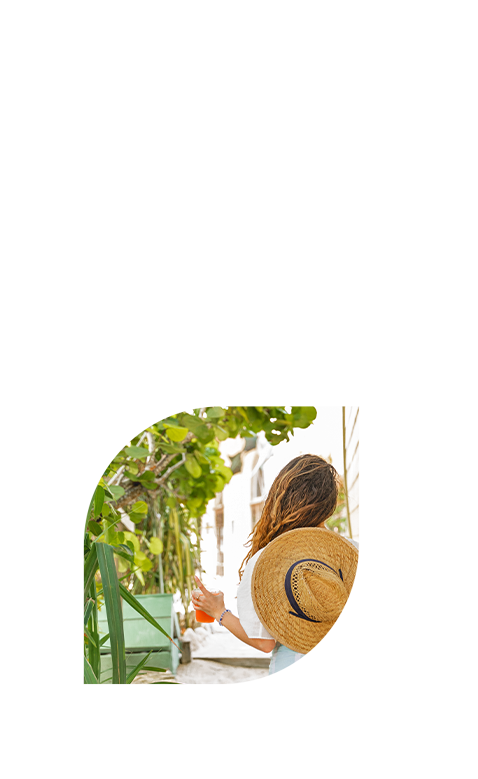 A few short steps fromthe foundry and the gallerythat displays its pieces, Pete's Pub has become a bucket-list stop for escapists, sailorsand day-trippers.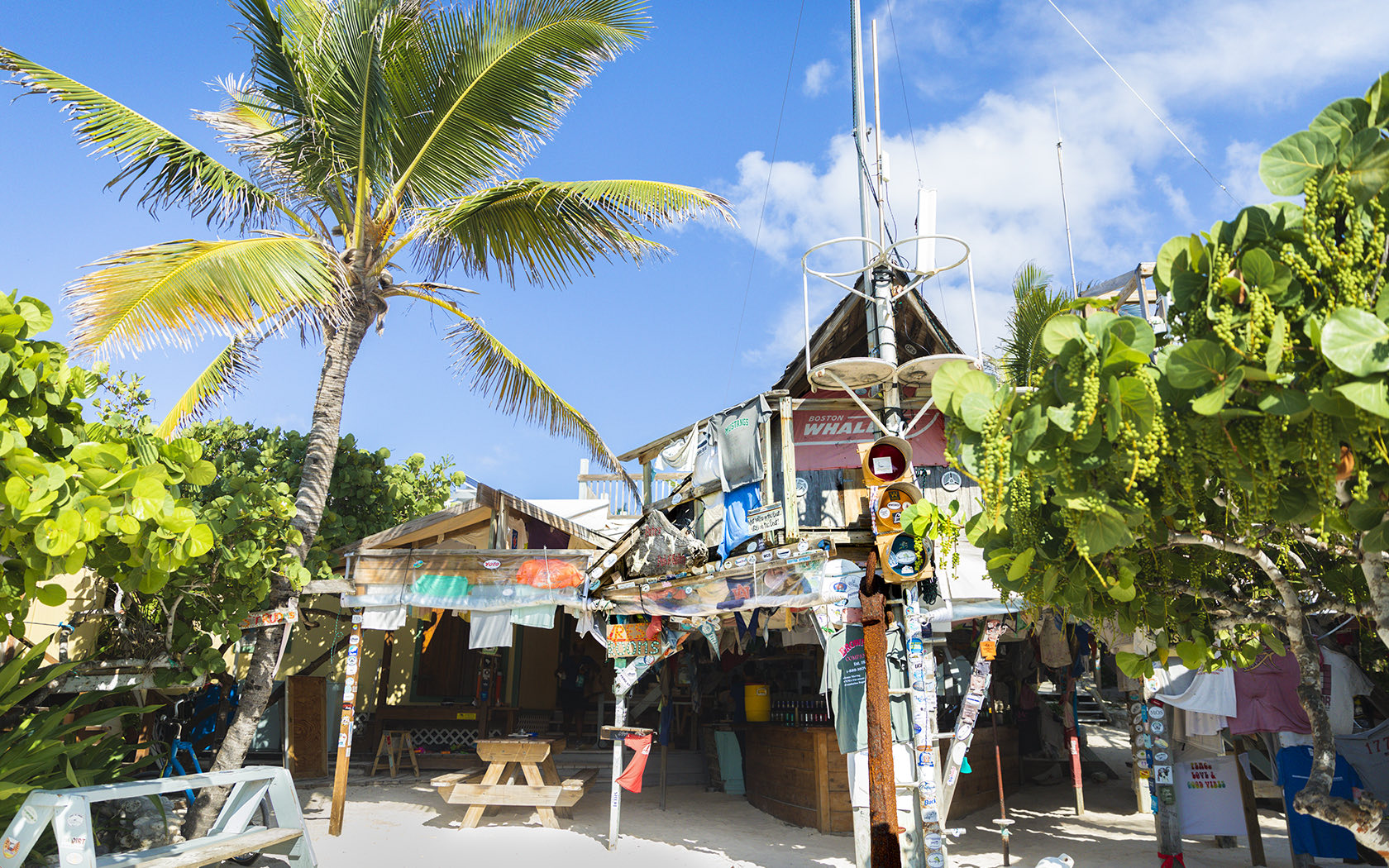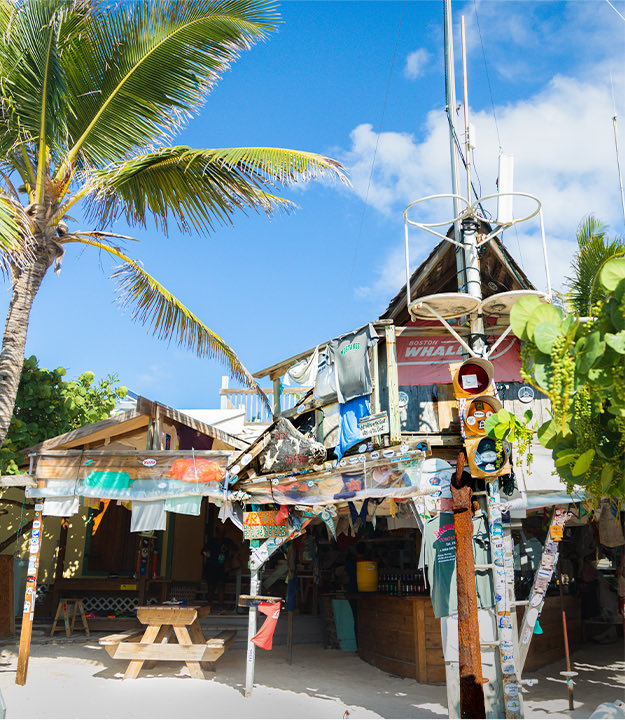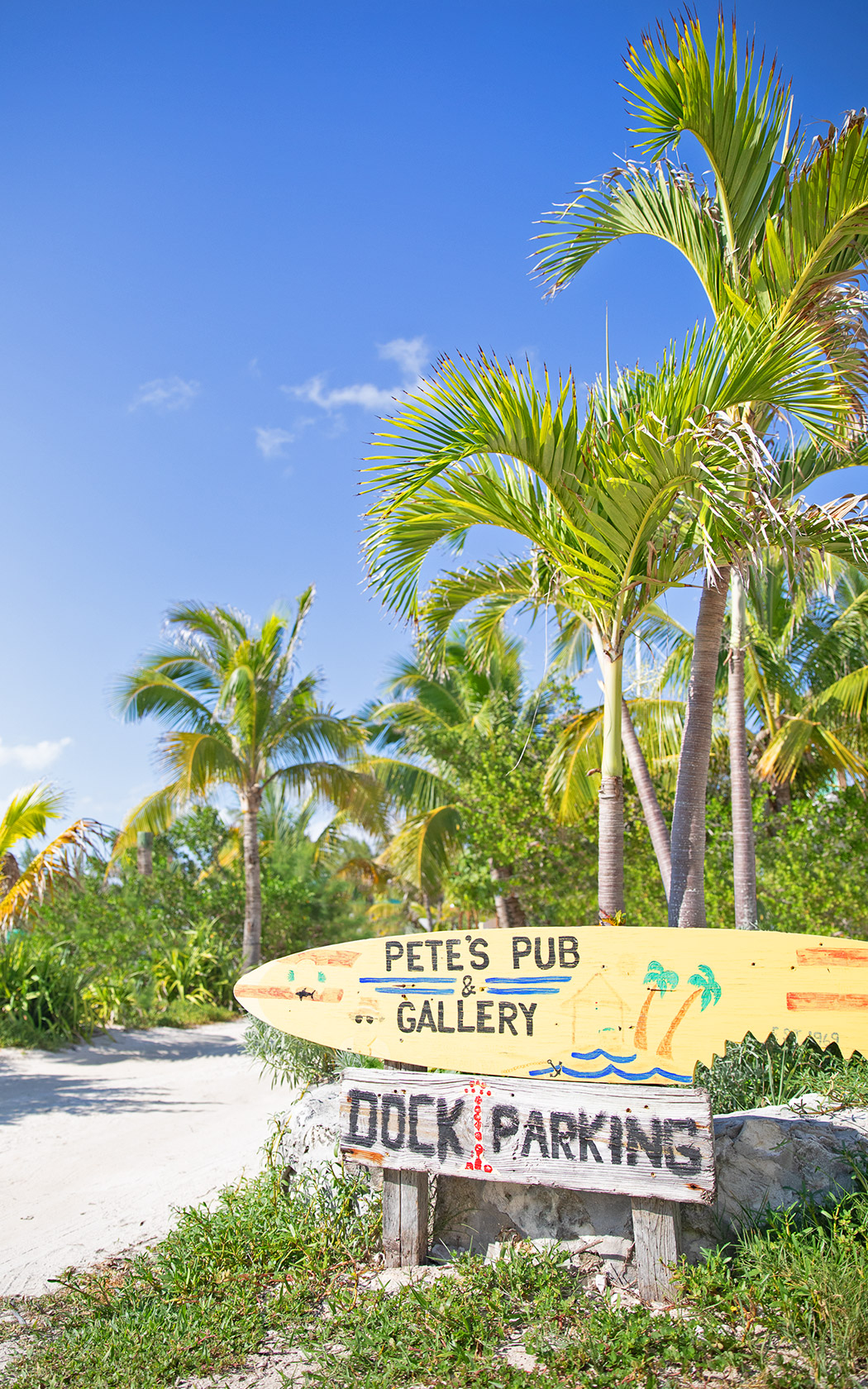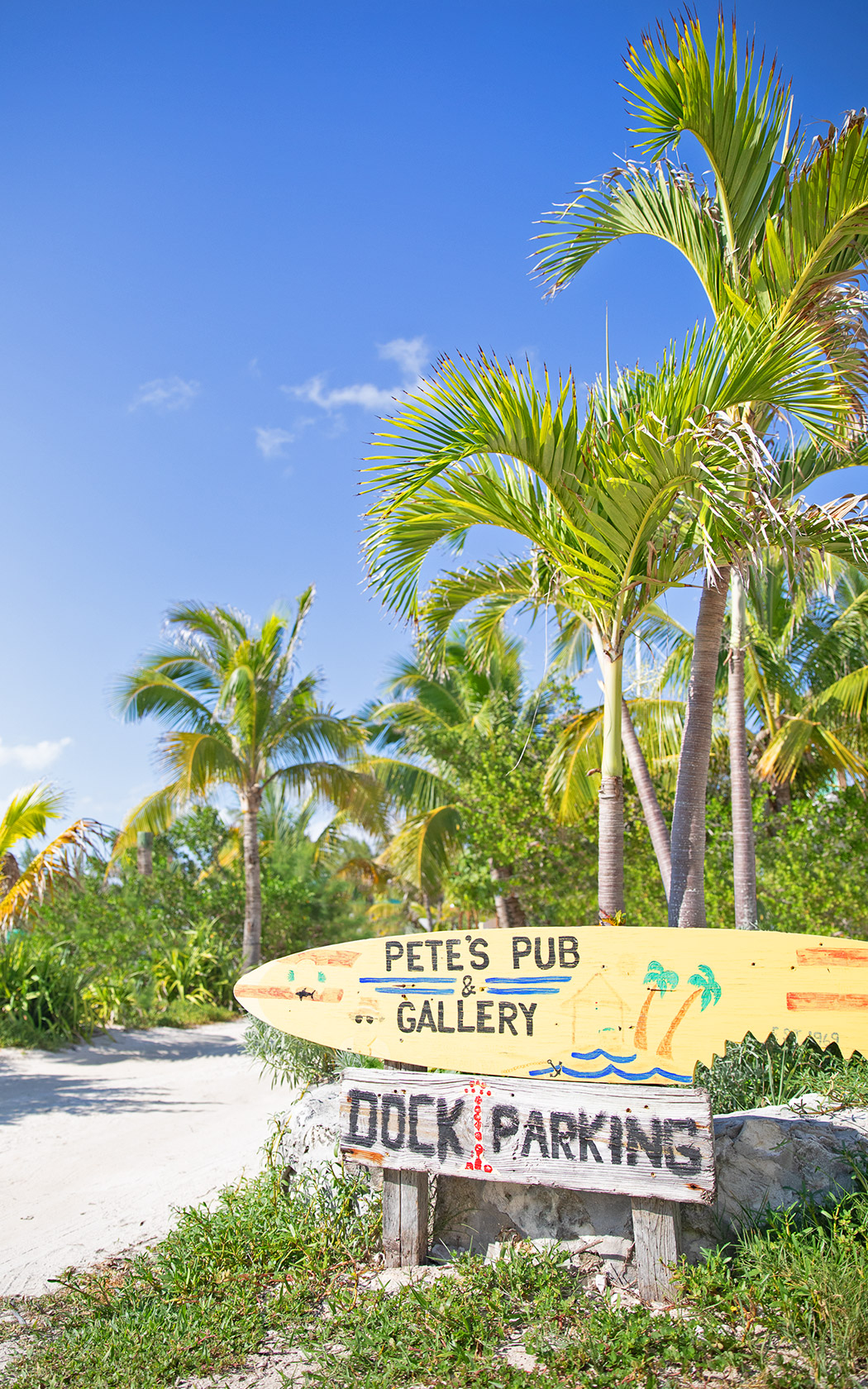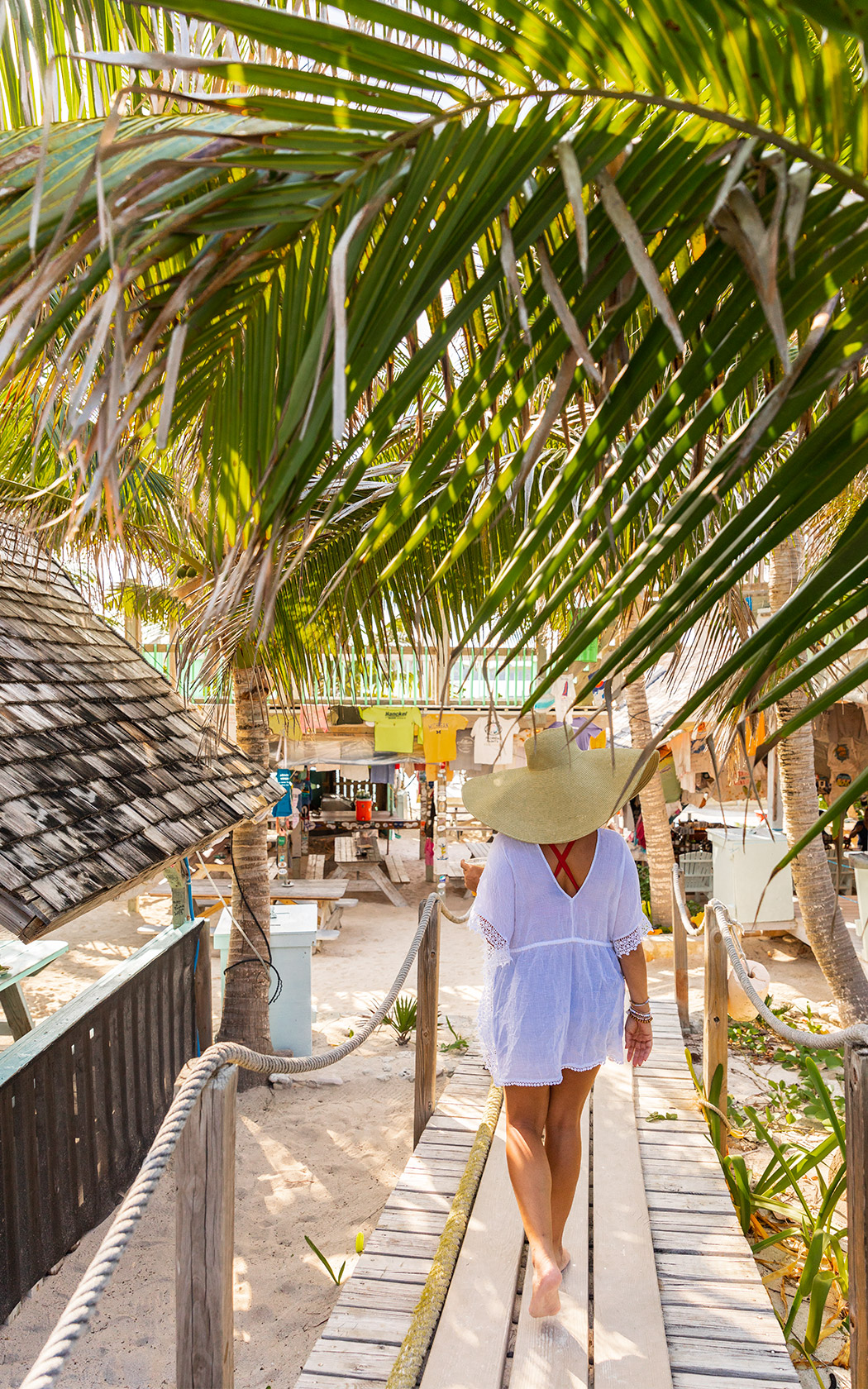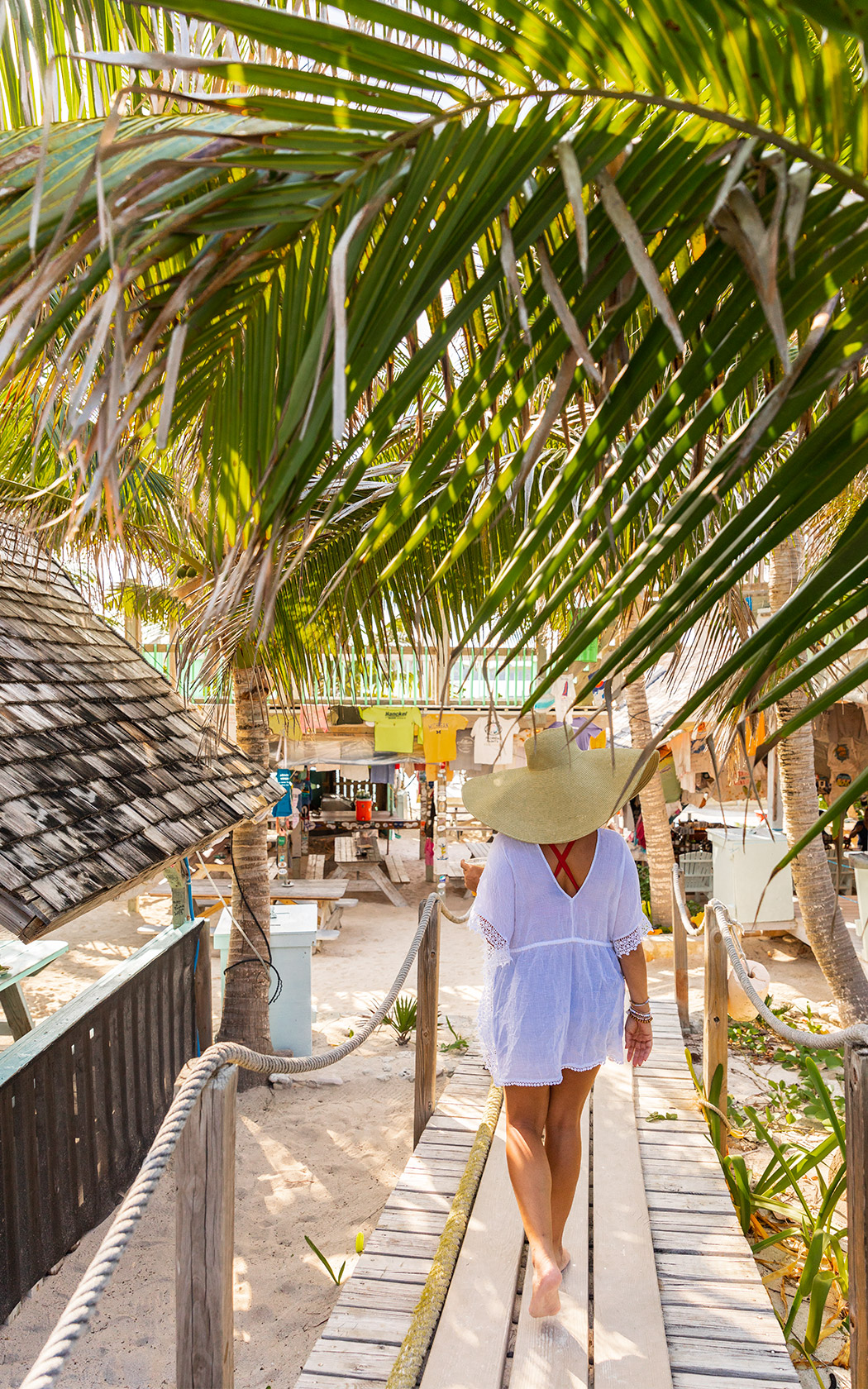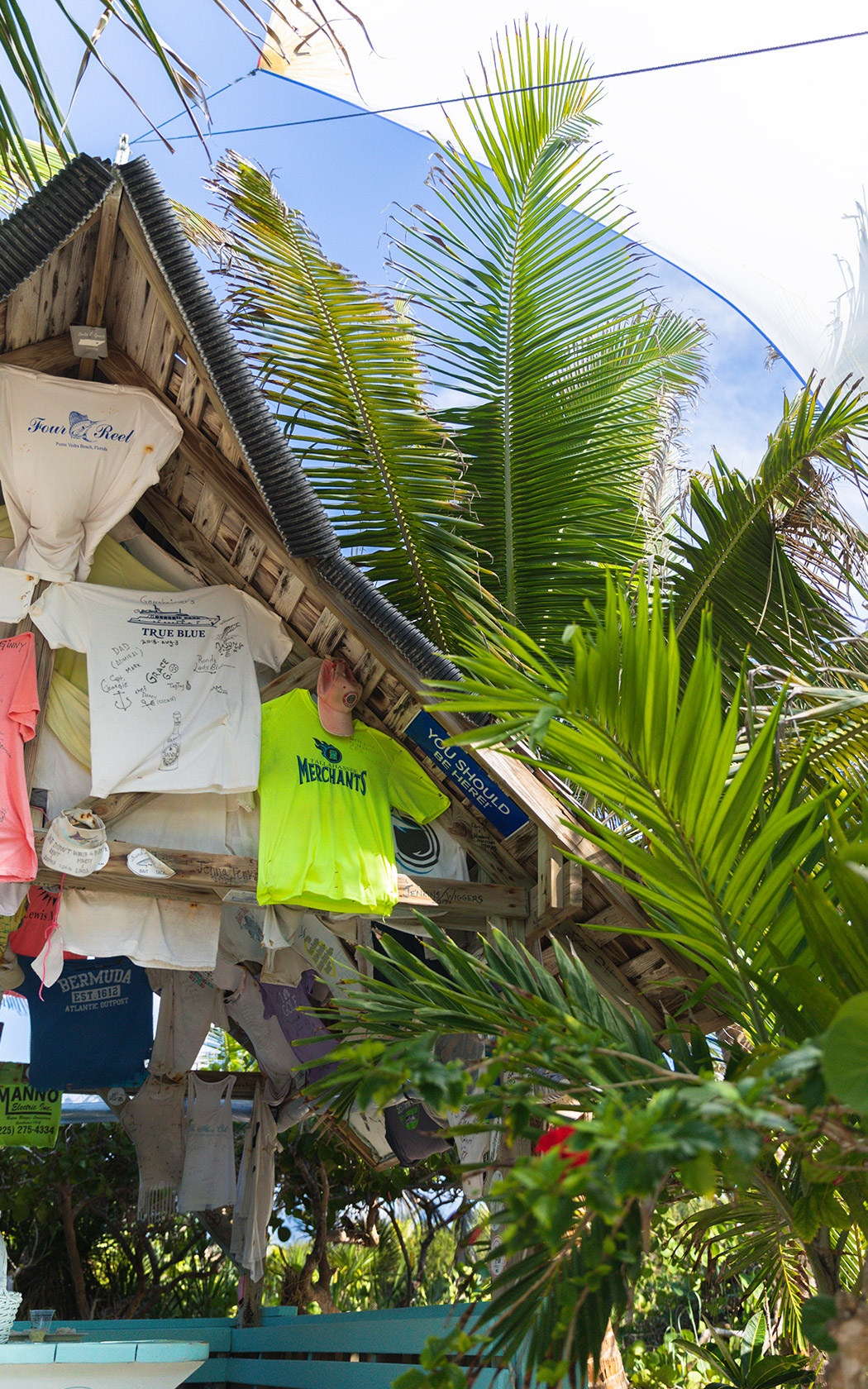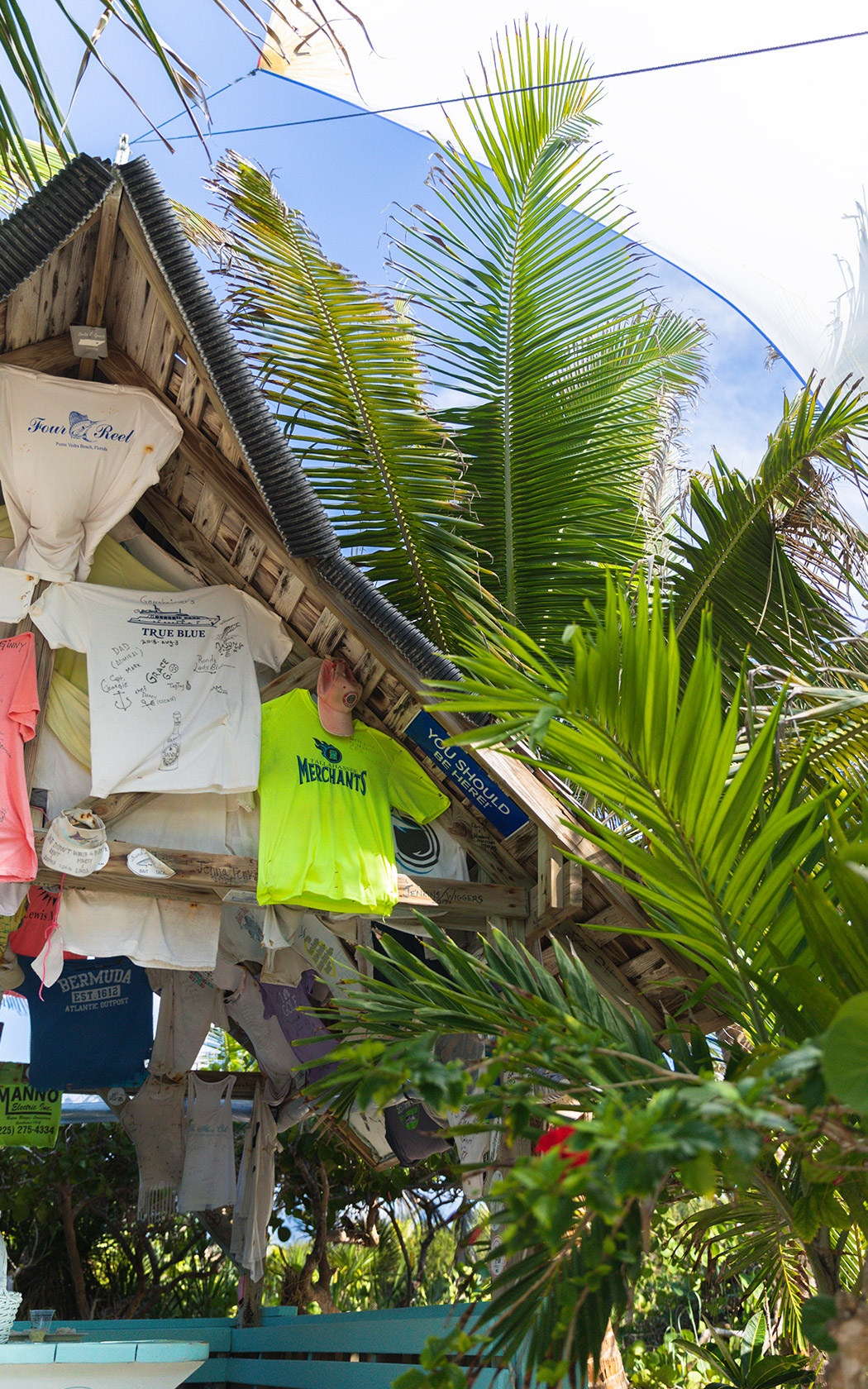 With fine white sand floors
and the catch of the day on the menu, it's the quintessentialBahamian beach bar.
The Abacos
Little Harbour
Settled by famed artist Randolph Johnston and his wife Margot in 1951, Little Harbour has become something of a remote artists' colony best reached by boat. Today it is home to the Johnston Art Gallery & Foundry and Pete's Pub.
Marsh Harbour
The commercial centre of The Abacos, Marsh Harbour has a growing number of shops, cafés, and restaurants travellers love with Treasure Cay, Sandy Point, and Little Harbour offering a slower pace.
Treasure Cay
Serene and secluded, the resort district of Treasure Cay boasts crystal-clear waters and white-sand beaches.
Sandy Point
The southernmost settlement on Great Abaco, Sandy Point is the site of the annual Homecoming and Conch Fest. It is served by regional Sandy Point Airport.
Man-o-War Cay
Man-o-War Cay
One of the earliest colonial settlements in The Abacos, Man-O-War is most well-known for its boat building tradition. The quaint cay, a living testament to its long history, is reachable by ferry via Marsh Harbour.
Learn More
Spanish Cay
Spanish Cay
An idyllic private island resort, only 3 miles long, Spanish Cay's 81-slip marina accommodates yachts up to 250 ft and offers Customs and Immigration as an official Port of Entry.
Moore's Island
Moore's Island
Tilloo Cay
Tilloo Cay
This small cay located south of Hope Town is home to Tilloo Cay Reserve.
Lubbers Quarters Cay
Lubbers Quarters Cay
Located 3 miles south of Hope Town, the cay was uninhabited until the 1930s. This small cay has roughly 30 full time residents and is reachable only by private or chartered boat.
Great Abaco
Great Abaco
Great Abaco is home to Marsh Harbour, The Abaco's commercial hub, and to resort district Treasure Cay in the north. The island has multiple official ports of entry, including the Leonard M Thompson International Airport.
Great Guana Cay
Great Guana Cay
Five miles of white sand beach and the thriving coral reefs that surround it, make Great Guana Cay a popular destination for day trippers, snorkelers, and sea turtles.
Elbow Cay
Elbow Cay
Elbow Cay's Hope Town is an early British Loyalist settlement dating back to 1785. The town's colonial architecture has been exceptionally well-preserved. Neighboring Elbow Reef is home to the famous Elbow Reef Lighthouse.
Green Turtle Cay
Green Turtle Cay
Reachable only by boat—private or ferry from the 'mainland'—Green Turtle Cay's main settlement, New Plymouth is well-known for its picturesque colonial architecture. The public dock serves as an official Port of Entry.
Learn More
Sandy Point Airport
The Sandy Point Airport serves Sandy Point in the southern end of Great Abaco.
Find a Flight
MHH
Leonard M. Thompson International Airport
Formerly known as Marsh Harbour International Airport, it is one of the busiest international gateways into the country.
Find a Flight
Treasure Cay International Airport
Located in Treasure Cay, in north Great Abaco, Treasure Cay International Airport, welcomes international guests and connects to Marsh Harbour via regional flights.
Find a Flight
Discover Your Next Adventure