Just off the coast of Bimini, the waters are wide, wild, and teeming with unexpected encounters.
The Chance of a
Lifetime
To join a pod of wild dolphins as they
Dip, Dive, Twirl...
The swim is all the more special, knowing that it's all on their terms. Where they live by their own rules and on their own time, and they come and go as they please.
LET THE PURSUIT OF WONDER
LEAD
THE
WAY
Please refrain from touching the dolphins.
You are, after all, in their home.
Bimini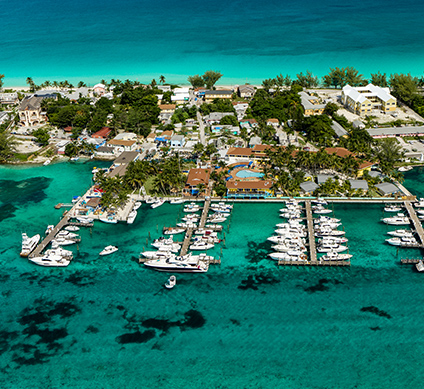 Alice Town
Located in North Bimini, Alice Town is the hub of tourism activity on the island, home to most hotels, restaurants and many points of interest.
South Bimini
The quieter of the two islands, most visitors fly into South Bimini Airport and continue onto North Bimini via ferry.
North Bimini
North Bimini
The location of Bimini's largest settlement, Alice Town, as well as a majority of accommodations. There are multiple official ports of entry, including a seaplane base.
South Bimini Airport
Bimini's primary gateway, the South Bimini Airport welcomes international as well as domestic flights.
Find a Flight
North Bimini Airport
A seaplane base located in North Bimini, the North Bimini Airport is an official port of entry with Customs and Immigration.
Find a Flight
Discover Your Next Adventure
PLAY Story
A New Kind of Play