You & me
between the cays
The Exumas' Romantic Excursions

scroll to discover
The Bahamas is a chain of over 700 islands. Think of them as a constellation, not made of stars, but of islands and cays. A unique place where adventurous couples can charter a boat (or rent one themselves), and cruise across gin-clear waters, hopping from one impossibly romantic experience to the next.
Falling in love with the islands of the bahamas is to journey between them, together
1
First Excursion
Be Still
My heart
The Aquarium
A naturally abundant aquarium in the middle of the ocean. All you need is a snorkel and your soulmate's hand to find yourselves in a centre swirl of a thousand colourful fish and coral.
2
Second Excursion
Take a Deep
Breath
Thunderball Grotto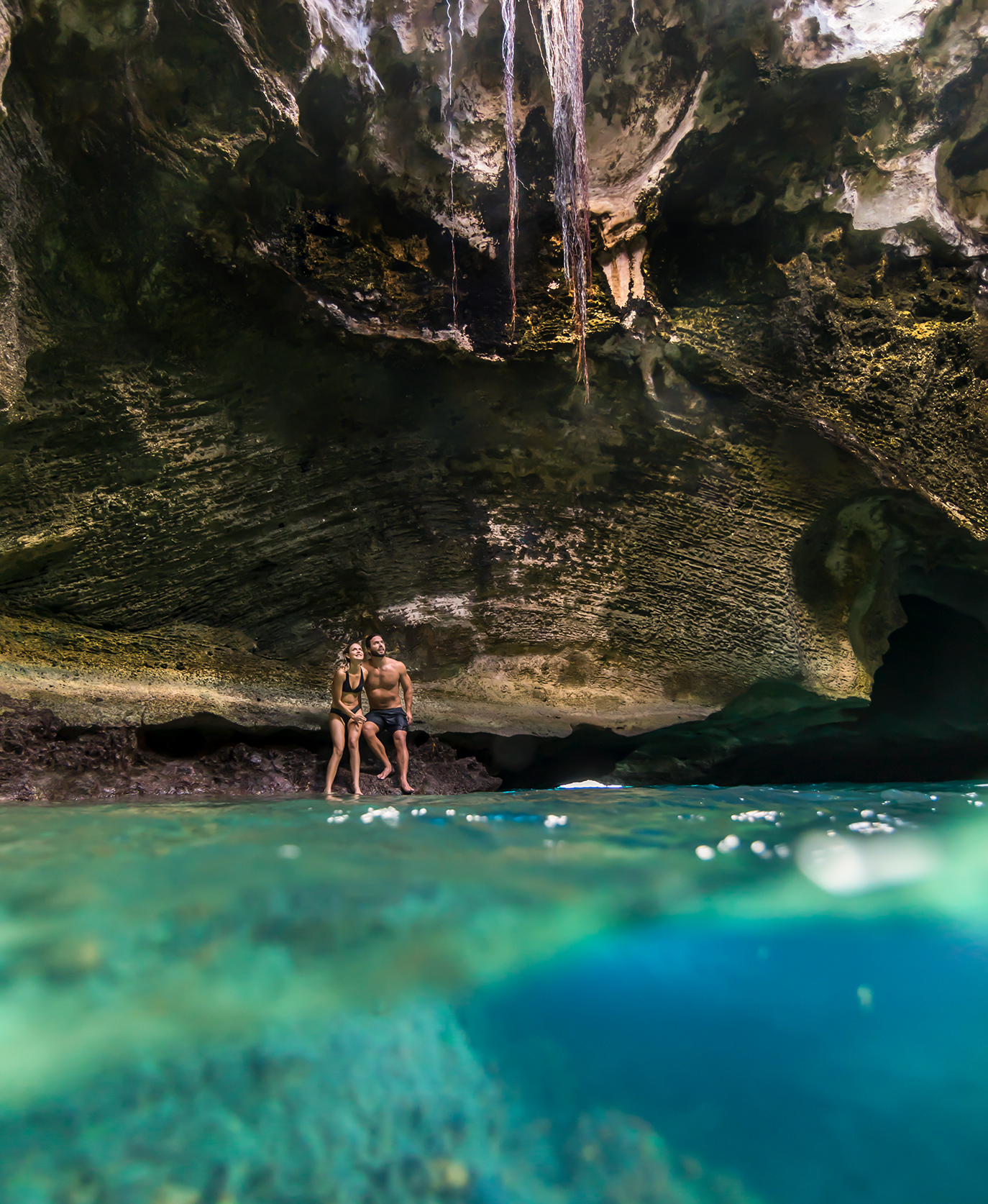 From a distance, the Grotto appears like an ordinary rock formation. But at low tide, you can swim through body-sized passageways to discover a palatial cavern inside.
3
Third Excursion
Soul
Stirring
Seaplane adventures
The very best way to see the Islands of The Bahamas is to fly low over them in a seaplane. And like a first kiss, landing atop those glassy waters is a rush of pure adrenaline.
Discover Your Next Adventure