A Fly
Fishing
Dream
A Fly
Fishing
Dream
Andros, Bahamas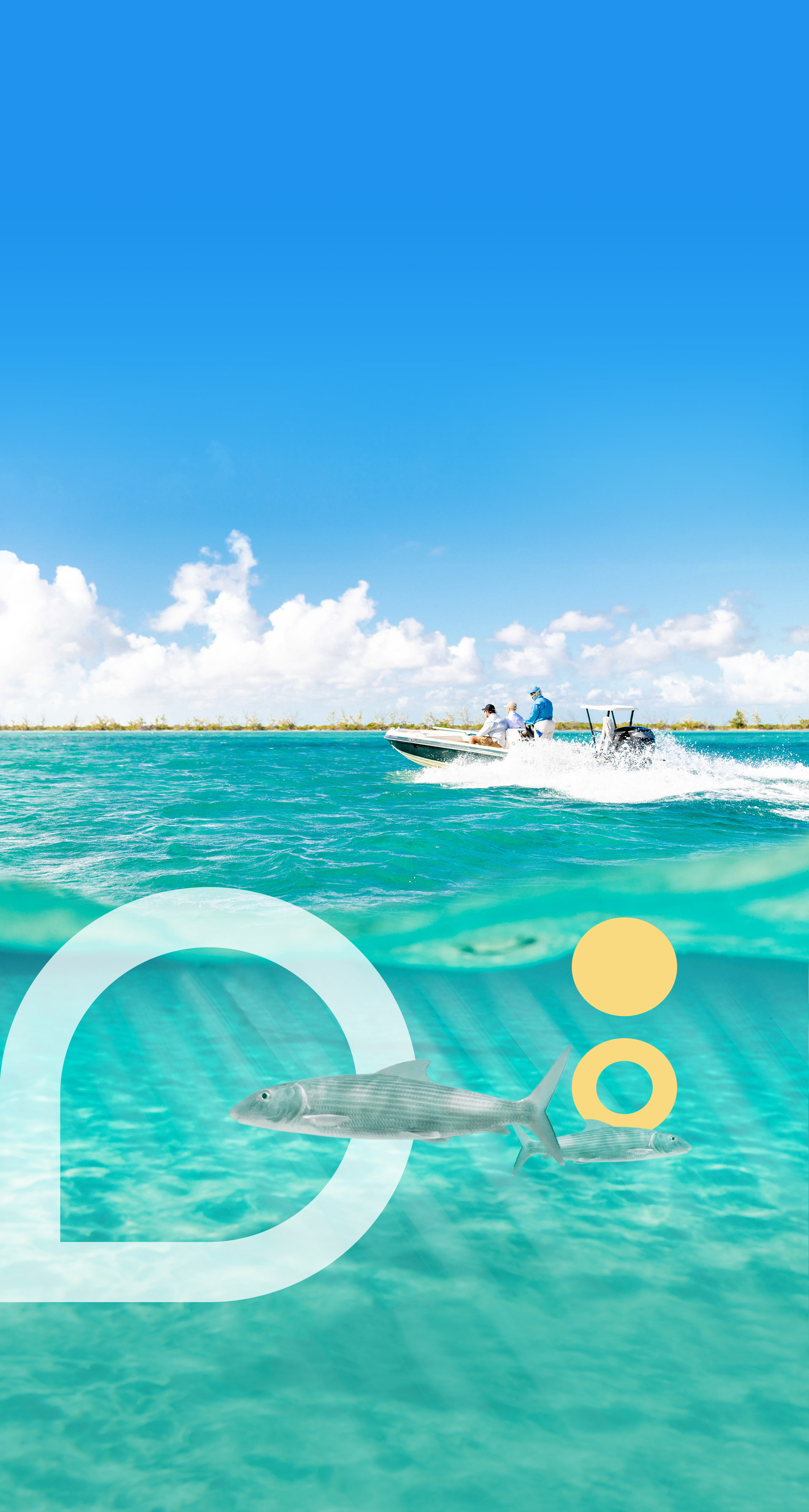 On Andros, land and water intertwine. Mangrove cays, endless miles of sandy flats, and winding creeks and channels traverse the largest island in The Bahamas. Tarpon, permit, and bonefish swim these waters. They're easy to miss, and fishing for them requires a trained eye.
To Catch fish
like these,
you have to
Get to know
them first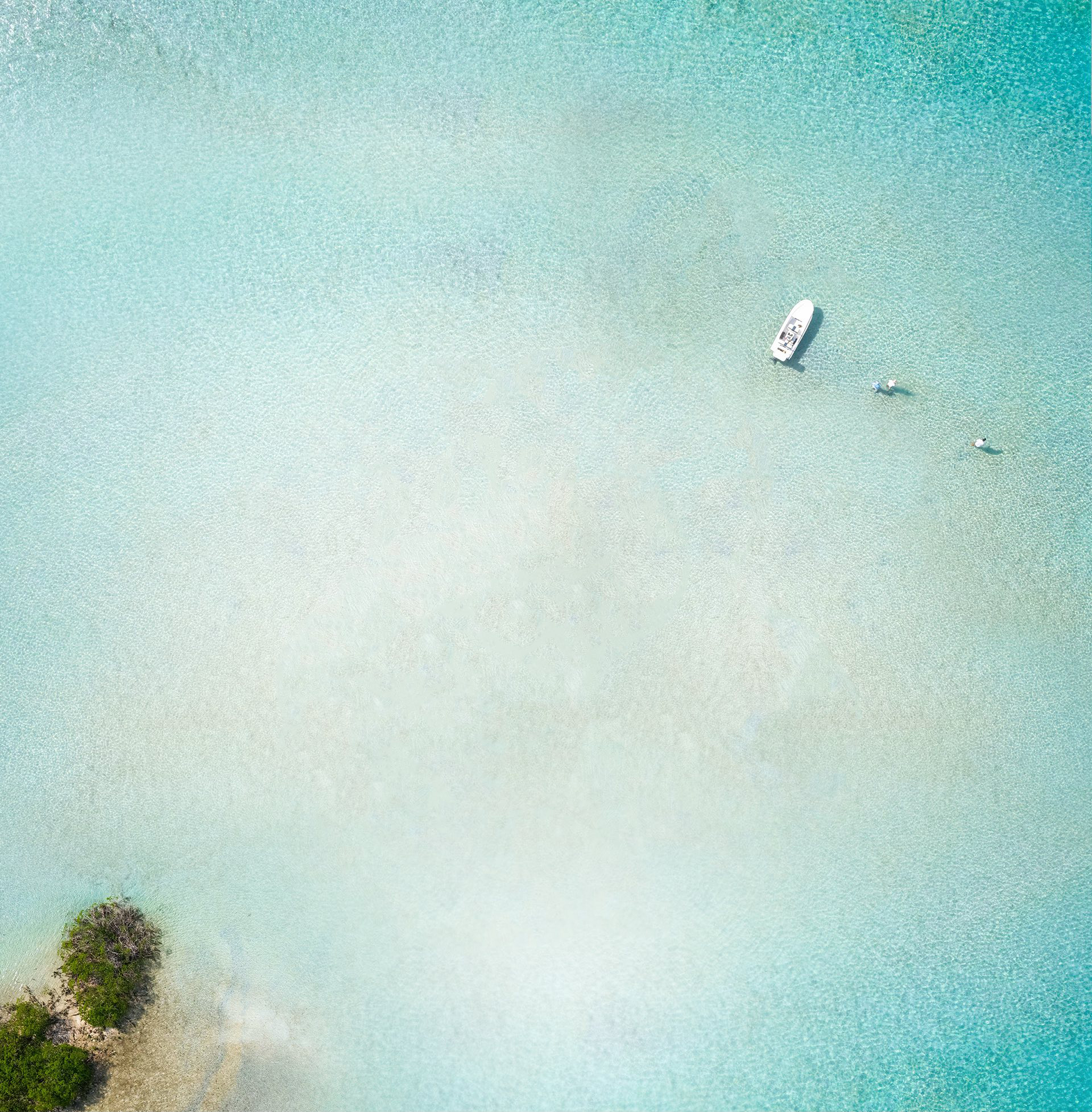 No one knows the fish
that swim these waters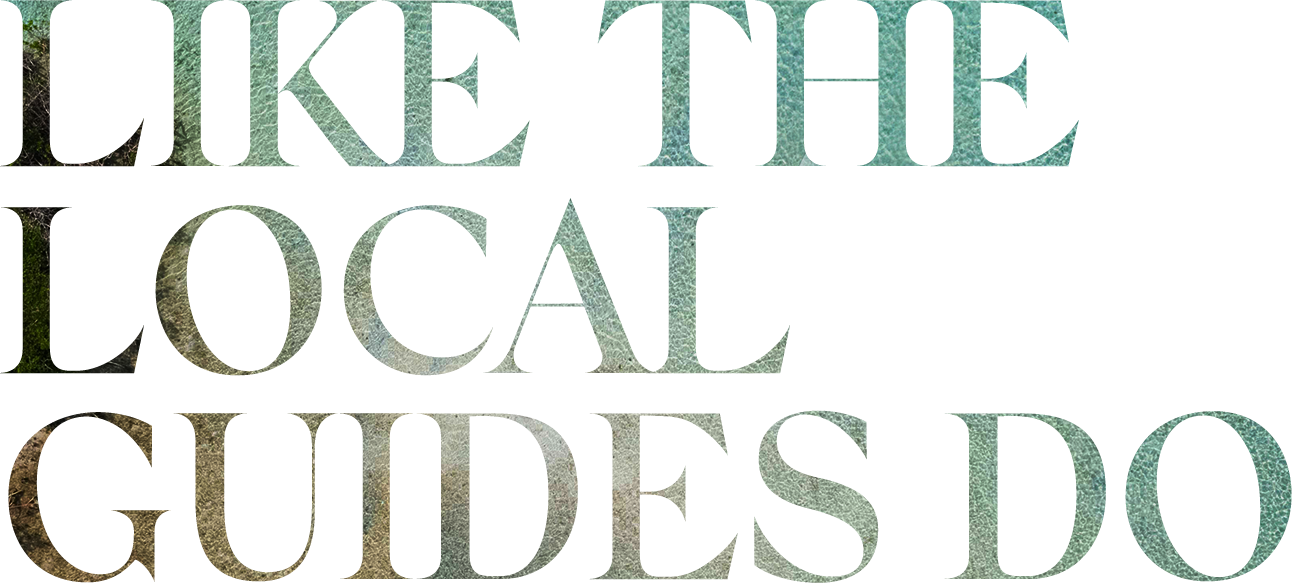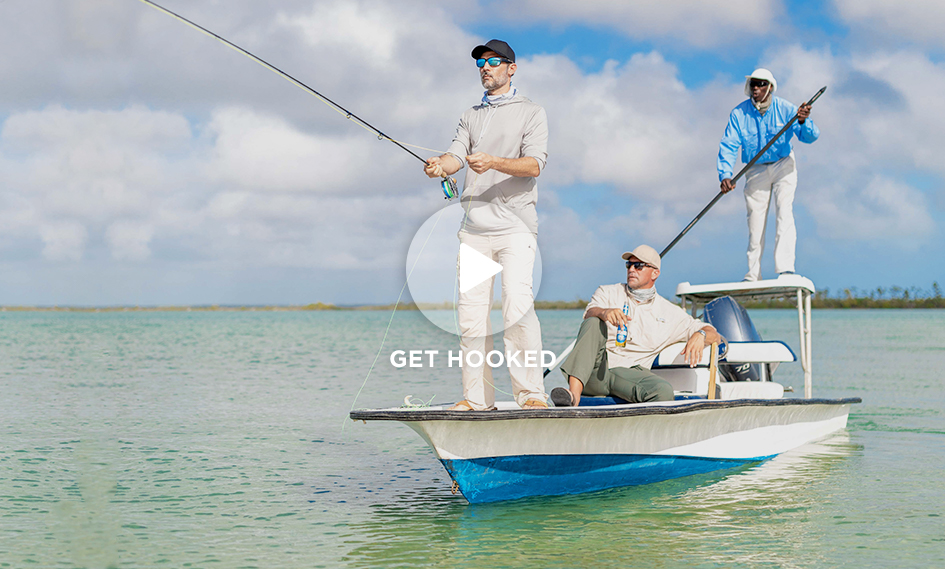 Bahamians like Glaister and Mary have spent a lifetime on the water, learning the flow of the tides, the movement of the wildlife, and the deep connection between the two.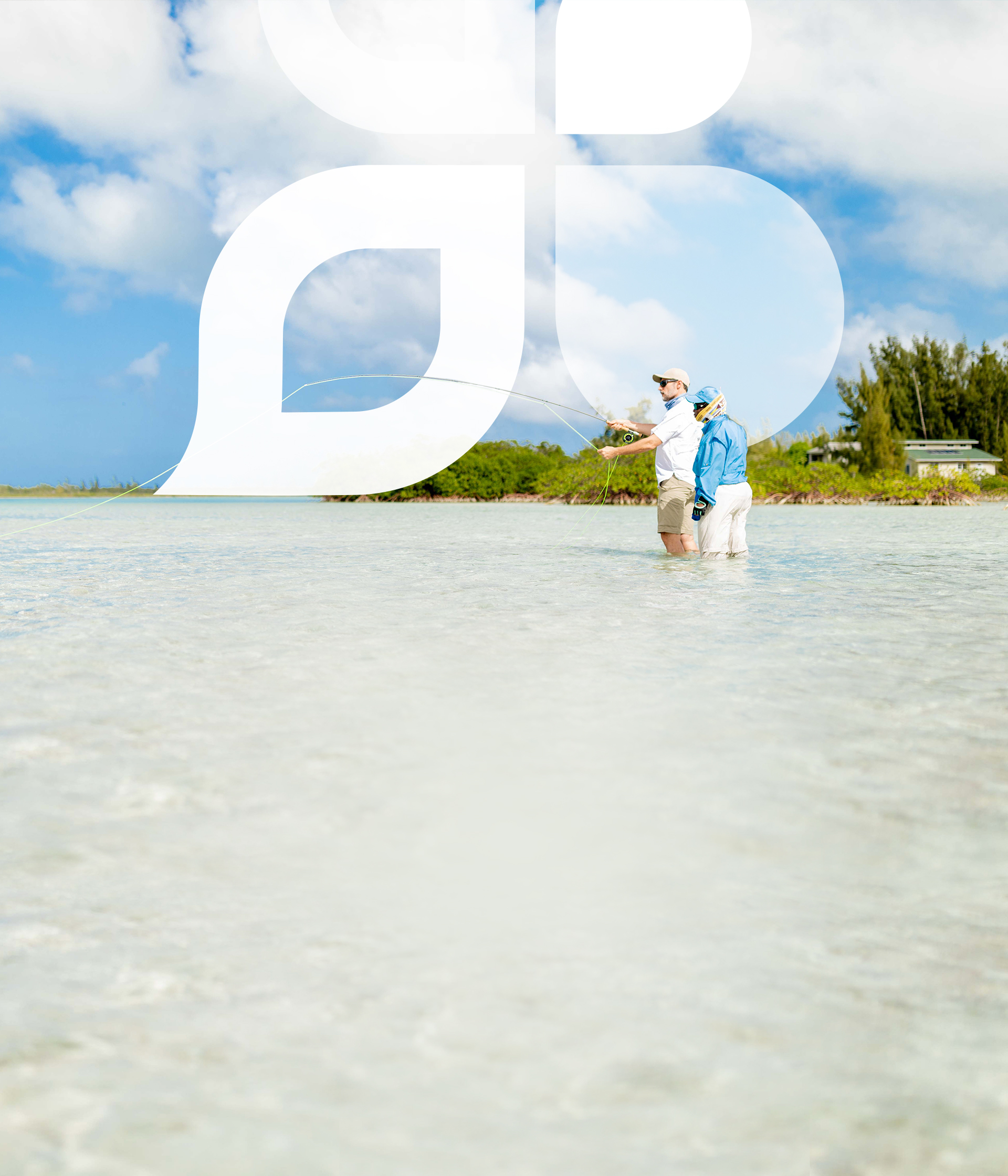 Out on the flats, your guide knows just what to look for. the right waters — low tide spots with soft, steady ripples along the surface. And the tell-tale movement of a fish — a silver glimmer or a bit of kicked up sand. follow your guide's direction — "fish at 2 o'clock, 15 yards"— and the odds of a catch are in your favour.
And if you come up empty, it's still a day spent on the water.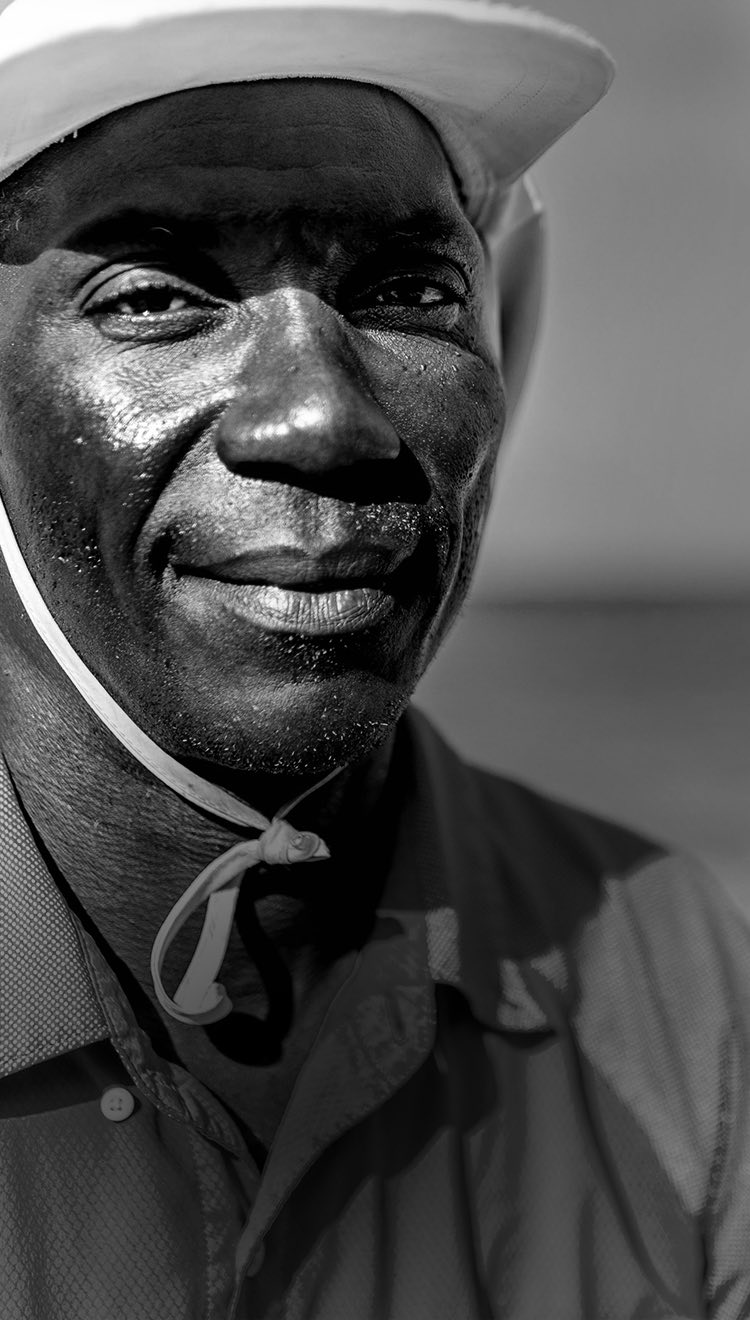 "I like to see people fired up, energetic people who've never done it before. I go to myself, 'We're in for a ride today.'"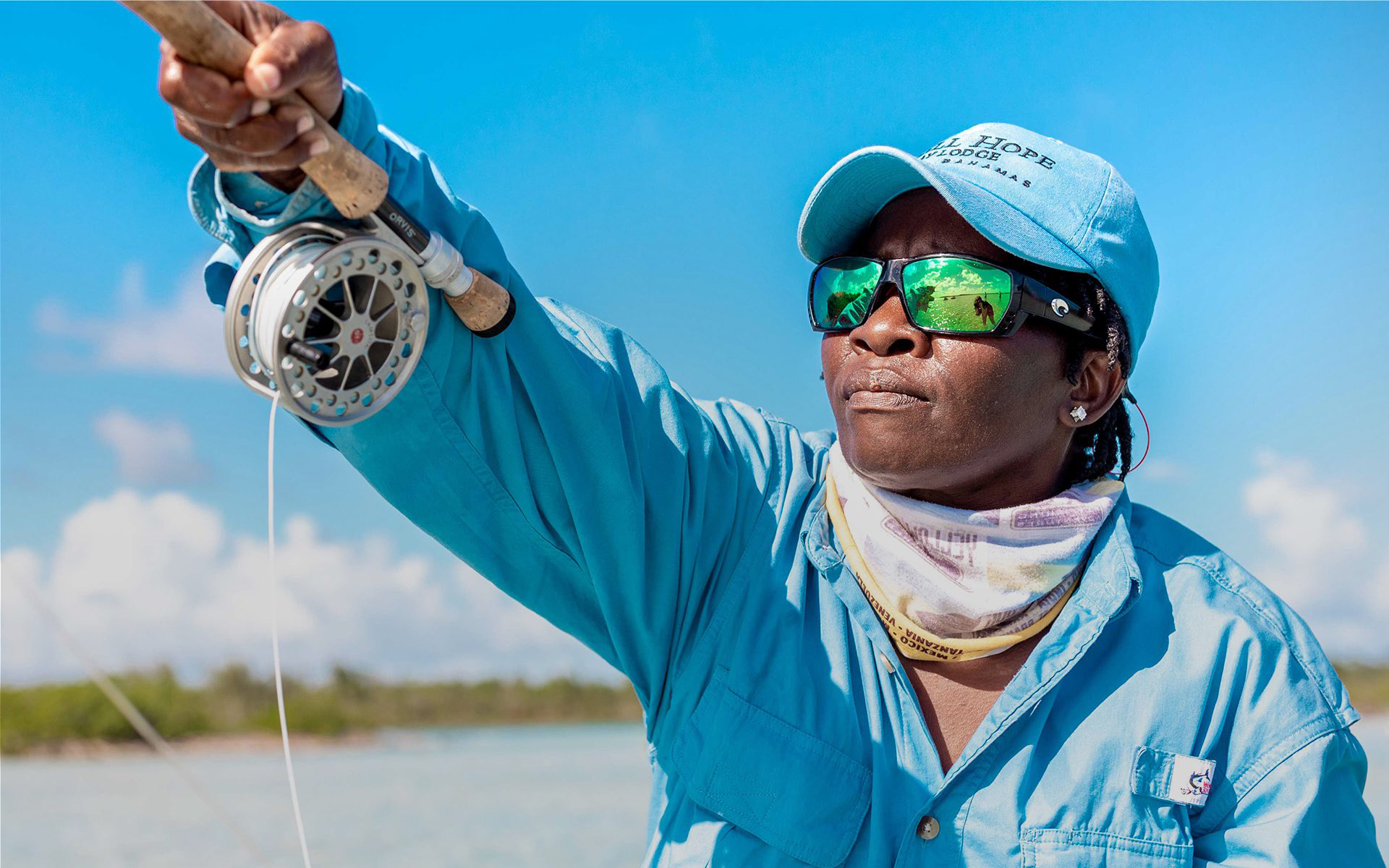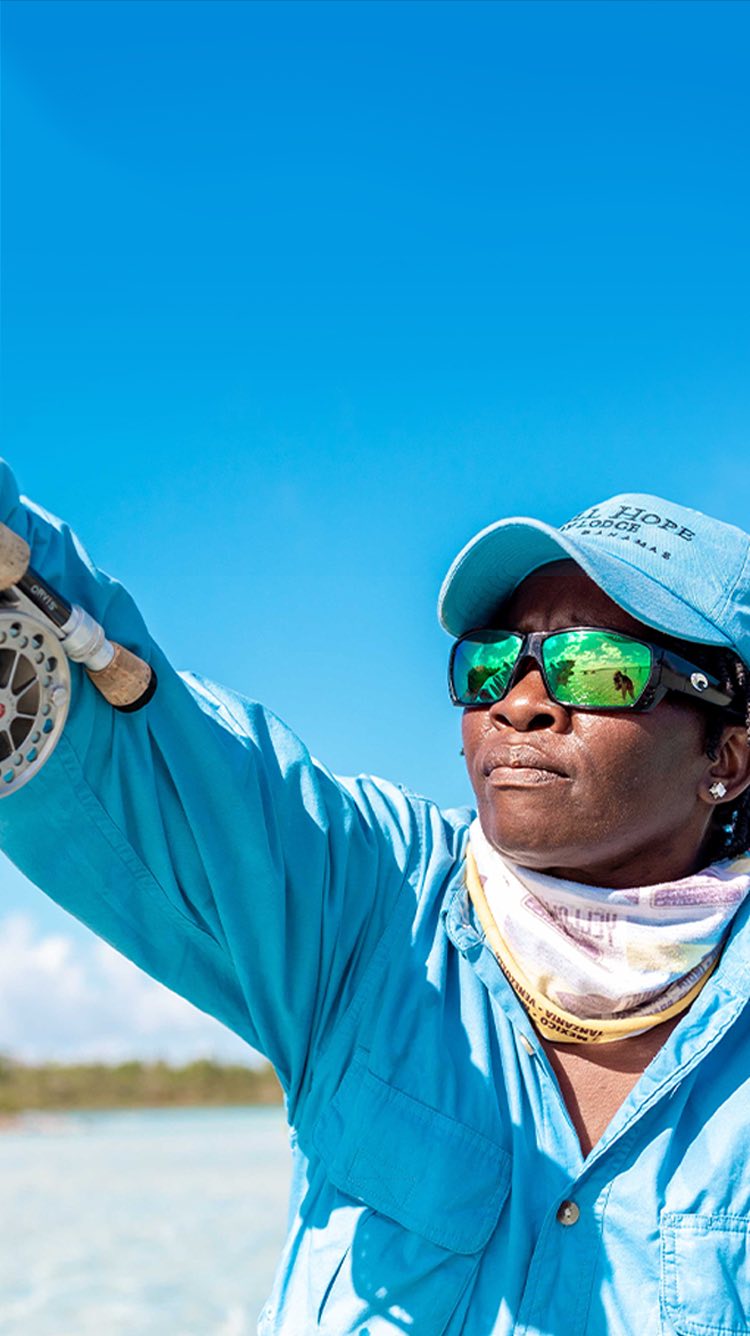 "The first thing Iknew — before my name was Mary — was water. They showed me thewater, and that was it."
Permits Go Paperless
Our new online portals make it fast and easy to apply and pay for your Bahamas fishing and boating permits even before you arrive in The Bahamas.
Andros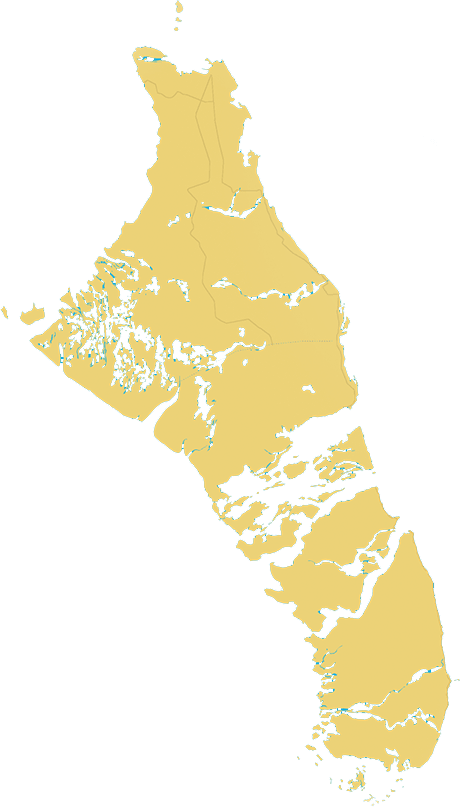 South Andros Airport
Located near Congo Town, South Andros Airport serves the southernmost part of Andros Island with domestic flights via Nassau.
Find a Flight
San Andros Airport
Located just outside of Nicholls Town in North Andros, San Andros Airport has domestic commercial services and international charter flights.
Find a Flight
South Andros
The southernmost area of Andros is reachable by international and domestic commercial flights via Nassau, as well as the weekly mail boat. The region's settlements trail the eastern coast.
North Andros
North Andros
North Andros is separated from Central Andros by creeks and flats stocked with bonefish. It is reachable by ferry and mailboat via Nassau, or by air through San Andros Airport.
Central Andros
Central Andros
The largest settlement of Central Andros is Fresh Creek, reachable by air via Andros Town International Airport and daily ferry service from Nassau.
Mangrove Cay
Mangrove Cay
Technically part of South Andros, quiet Mangrove Cay is well known amongst fly fishermen. Its capital, Moxey Town, is located on the island's east coast.
Andros Town International Airport
Andros Town International Airport, also commonly known as Fresh Creek Airport, serves North Andros, and welcomes domestic flights via Nassau as well as international charter flights.
Find a Flight
Discover Your Next Adventure