Whether you're a first-timer casting a line from a pier or a deep-sea fanatic eager to beat one of over 50 world records set here, The Bahamas is the ultimate fishing destination. The surrounding waters are bountiful, with everything from prized marlin to elusive bonefish, and 16 islands offer countless experiences.
Top Reasons
To fish in The Bahamas
Fishing World Records
Bimini alone boasts 50+ record-setting catches.
Year-Round Fishing
The fish are biting 365 days a year. Really.
Do It Your Way
16 islands. Countless topside experiences.
Proximity to Florida
Big game fishing starts under 50 miles from Miami.
Types Of Fishing
Deep Sea Fishing
Reef Fishing
Fly Fishing
Deep Sea Fishing
The Bahamas is well known for its deep sea fishing and record-breaking catches. For anglers, there's no greater challenge than battling a legendary predator that outweighs them by five times or more.
WHAT'S THE CATCH:
Marlin
Tuna
Sailfish
Dolphin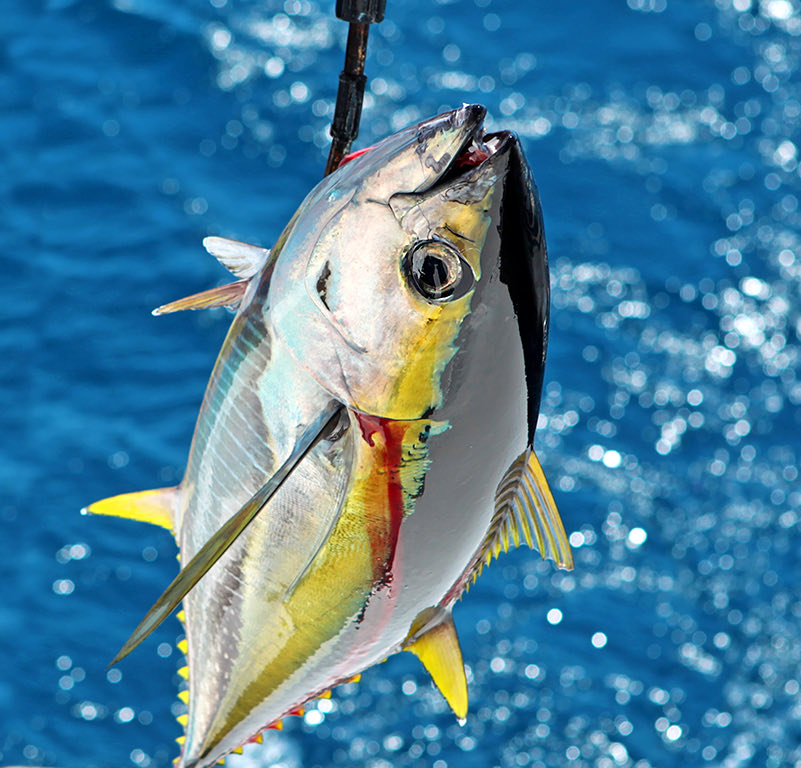 Reef Fishing
Reef fishing, also known as bottom fishing in The Bahamas, is the perfect way for the family to enjoy a day on the water—and with luck, their freshest seafood meal.
WHAT'S THE CATCH:
Grouper
Snapper
Trigger Fish
Mutton Snapper
Fly Fishing
The Bahamas has the most renowned fishing flats in the world, miles and miles of shallows along shoreline or amongst the mangroves. From north to south, you'll find dedicated bonefish lodges and licenced fly fishing guides.
WHAT'S THE CATCH:
What's Biting?
Check our gamefish chart to discover the best time to cast your line.
Fishing Chart
Excellent

Good to Excellent

Good

Fair

Occasional

None
Fish
JAN
FEB
MAR
APR
MAY
JUNE
JULY
AUG
SEPT
OCT
NOV
DEC

Get A Fishing Permit
Find a Fishing Lodge
Find a Fishing Charter
Our new online portals make it fast and easy to apply and pay for your Bahamas fishing permit even before you arrive in The Bahamas.
Learn More
Serious fishermen know that a good fishing lodge is as essential as good bait. You'll find them sprinkled across the islands, from Andros to The Abacos to Long Island and beyond. The best lodges are purpose-built for fishing and will arrange your certified fly fishing guide.
View lodges
Fishing charters are easy to find on our islands. Professional guides are friendly, knowledgeable and, most importantly, experienced. And they're more than happy to show you and your guests the best spots in The Bahamas to catch that record fish.
Find a guide
Discover Your Next Adventure