An Island
Hopping Story
Eleuthera and Harbour Island
Play Video
A boat can
be the
difference
between a
good day
and an
unforgettable
one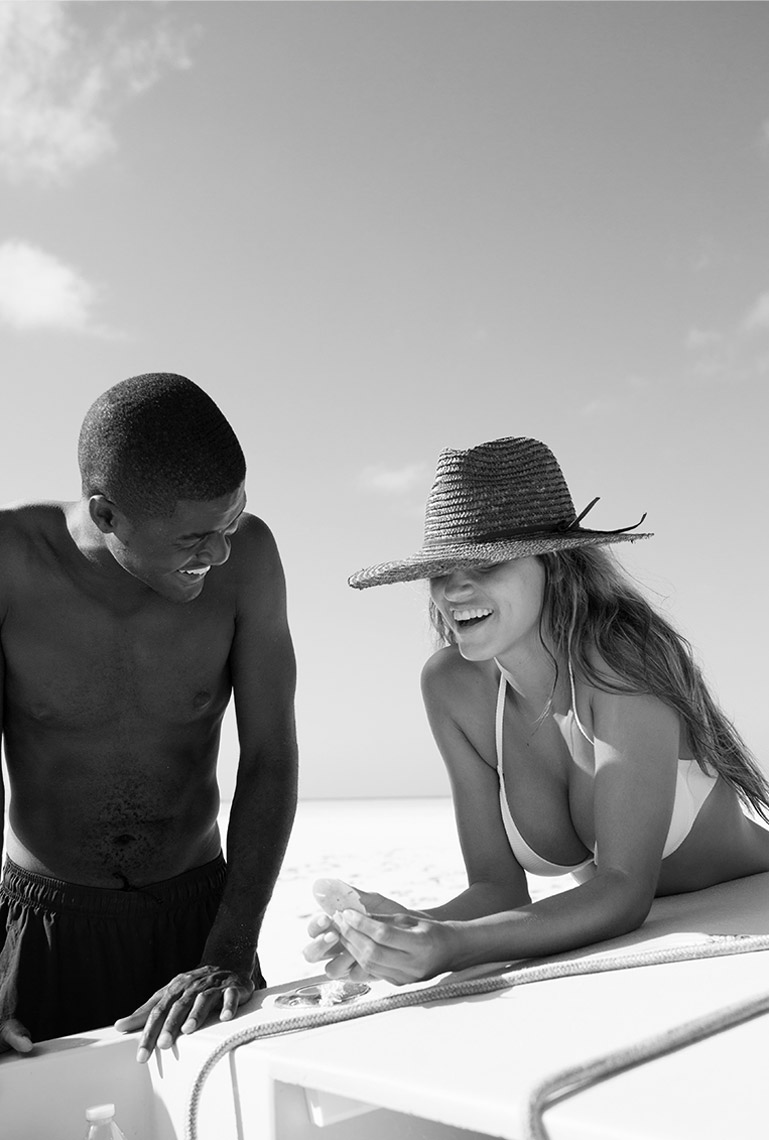 The story of the Bahamas isn't the story of just one island. It's the story of 700 islands and cays, and how they complement one another. Island hopping, as it's known, is simply the best way of understanding that story. It's like sight-seeing by boat.
Eleuthera and Harbour Island are surrounded by a handful of islands and cays, which make them perfect for an island hopping adventure. Blue waters connect them, unique animal encounters fill them, and the many secrets of low tide lay between them.
Scroll to
begin hopping.

1
First Hop
The Magic
of low tide
Somewhere just north of Royal Island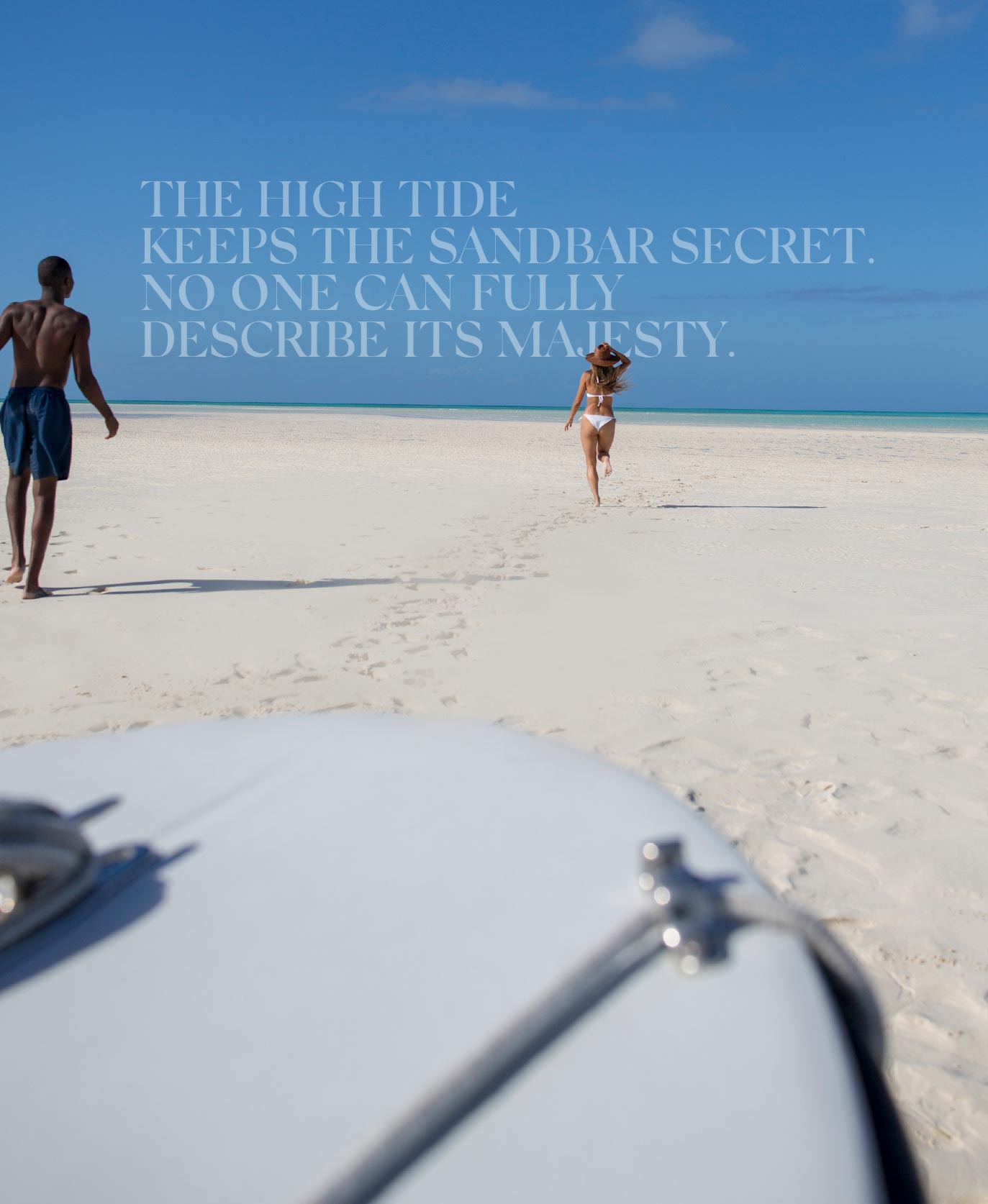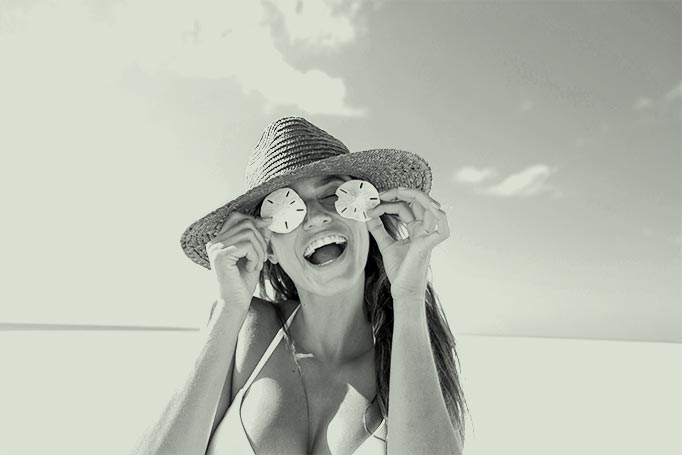 You can feel this
place. It's a
lightness that
takes you
unexpectedly.
2
Second Hop
Star Gazing
Bottom Harbour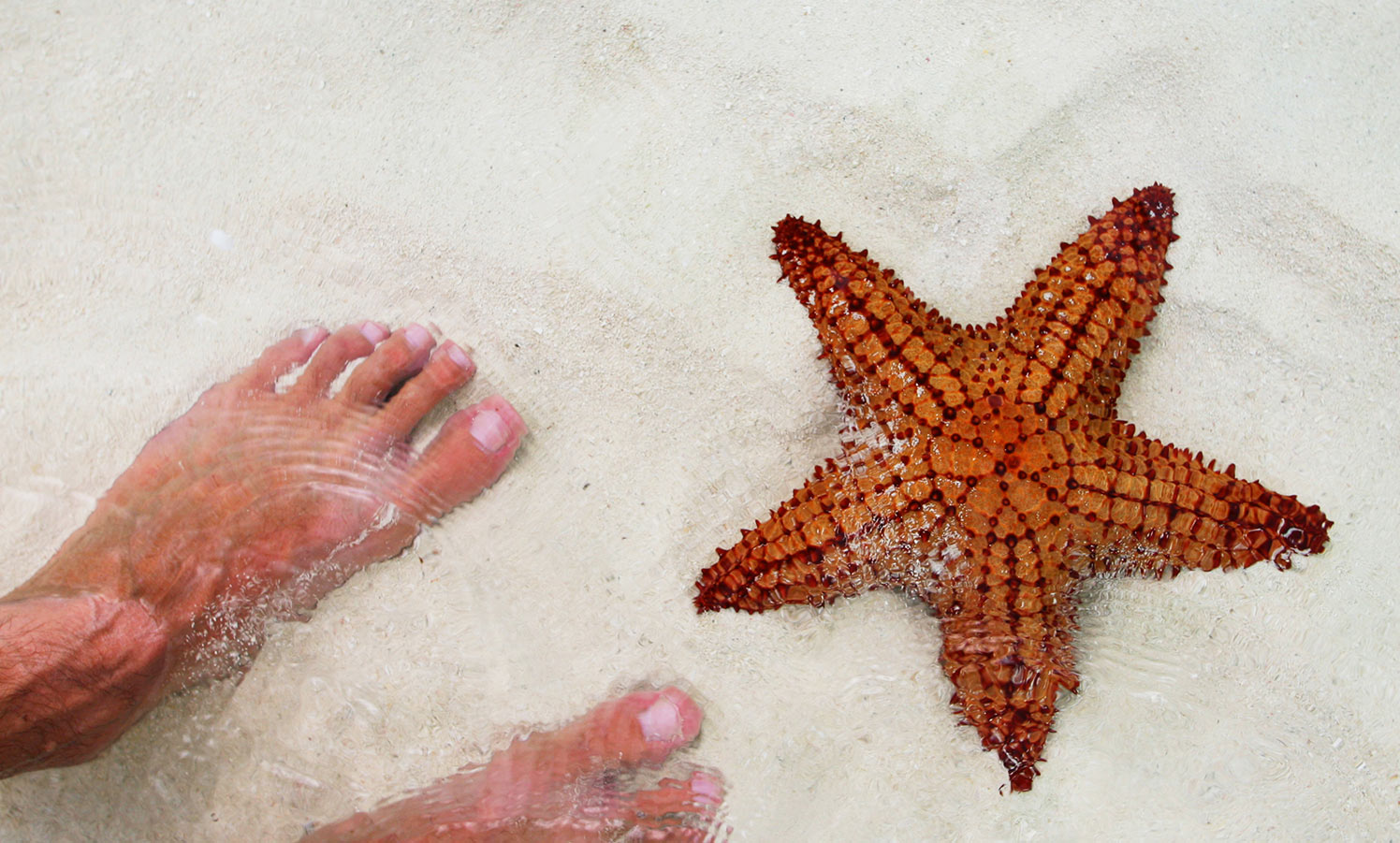 WHO WOULD've THOUGHT You COULD REACH OUT AND TOUCH THE STARS?
LIFE IS GOOD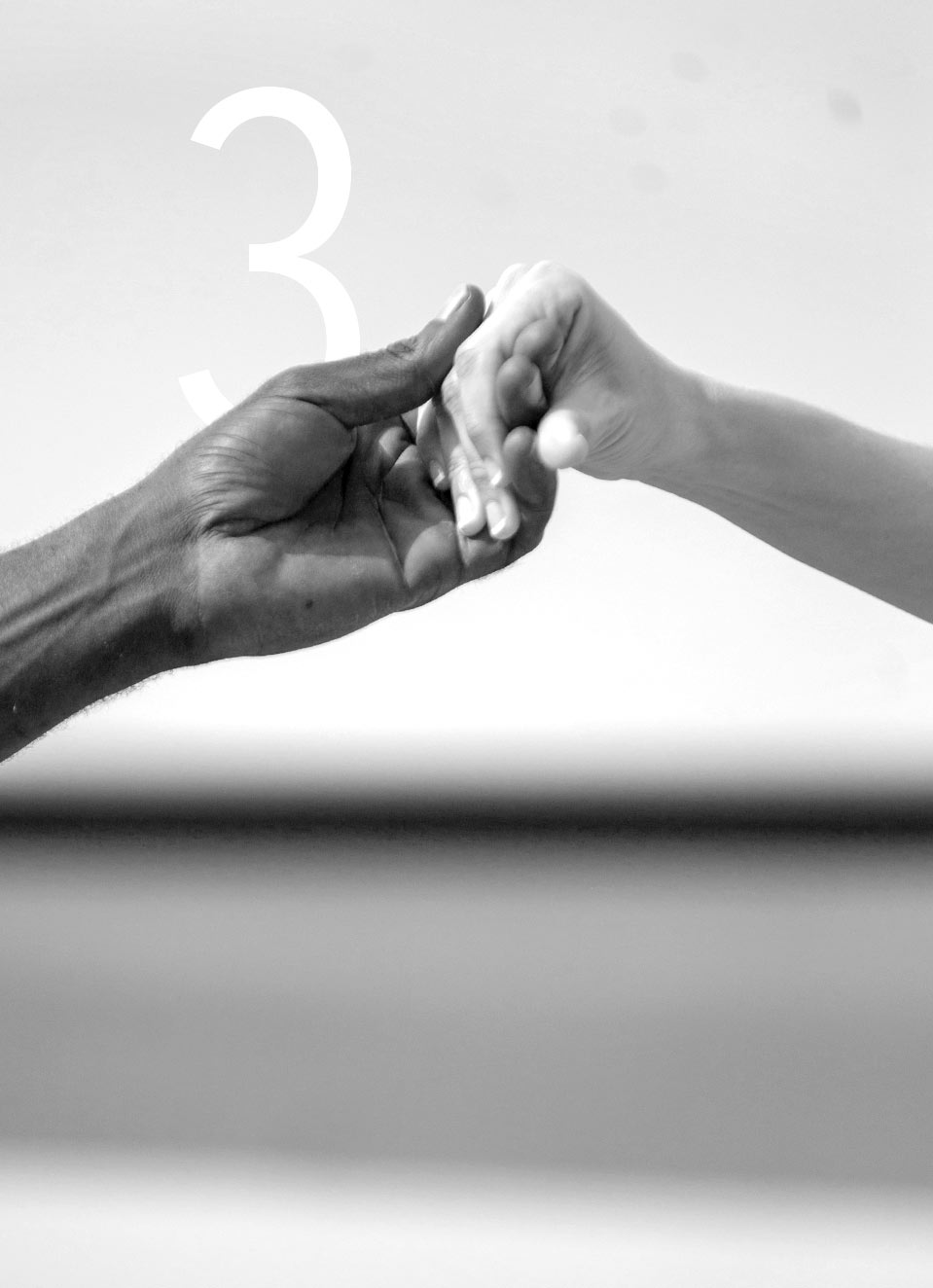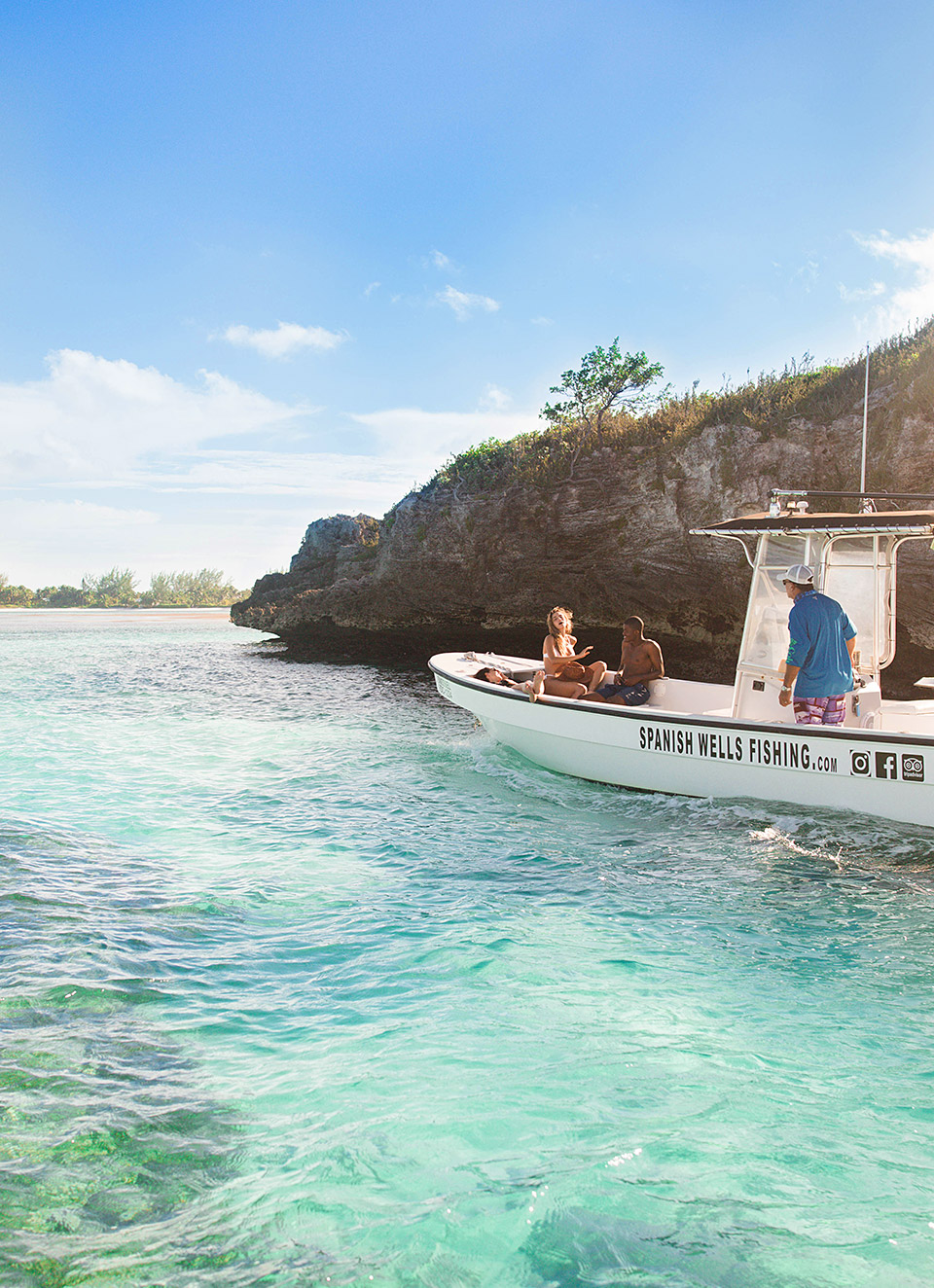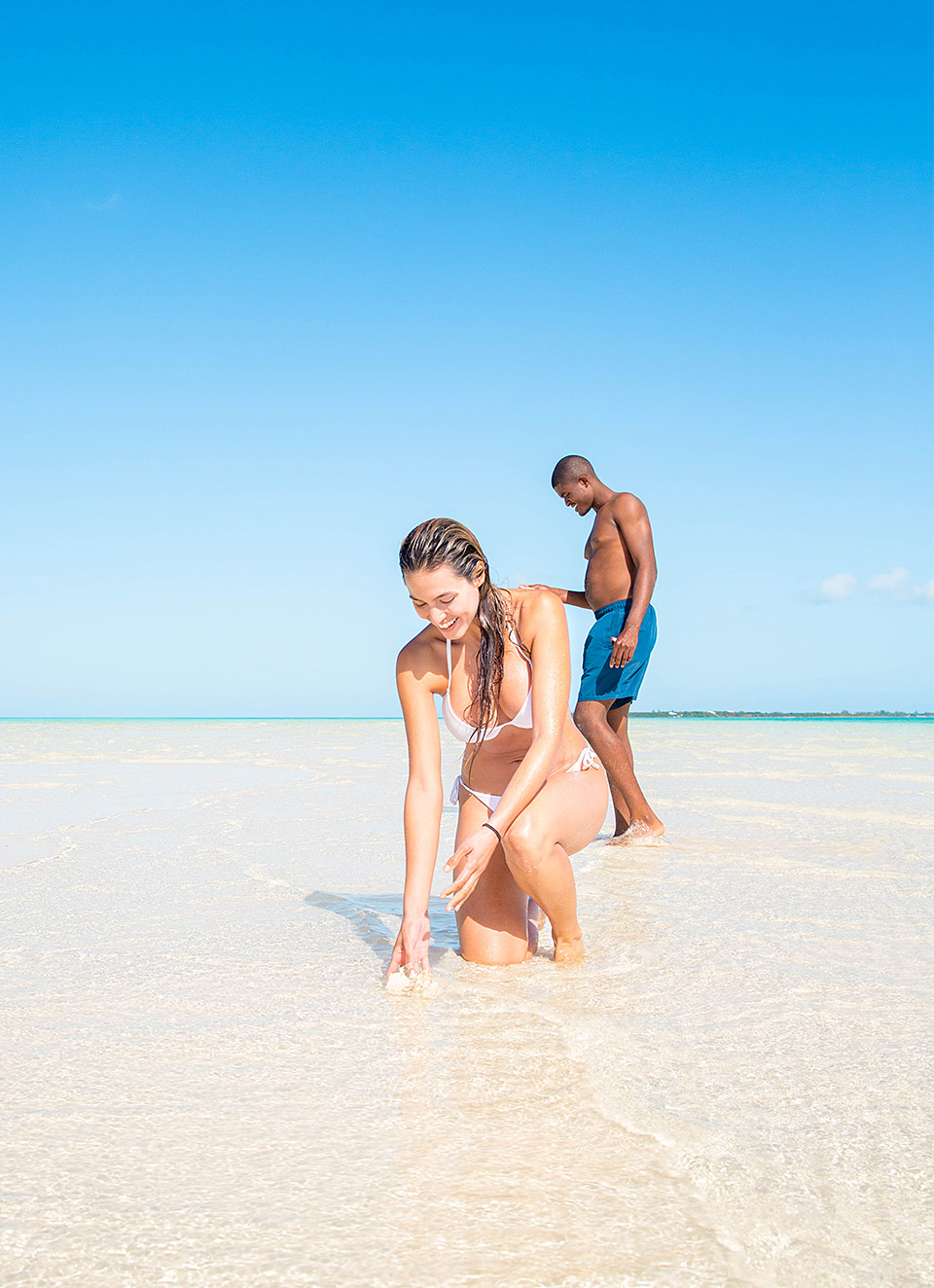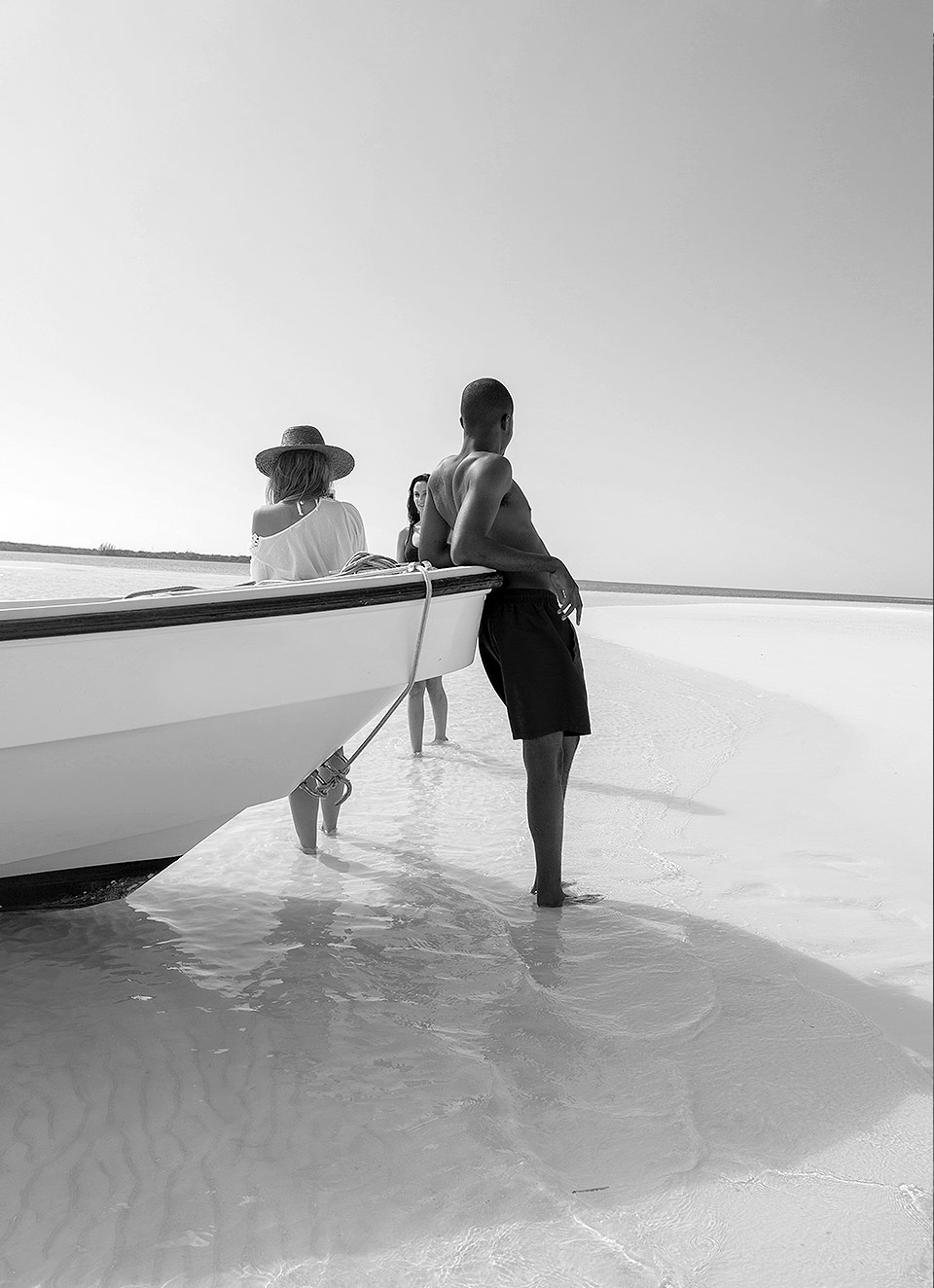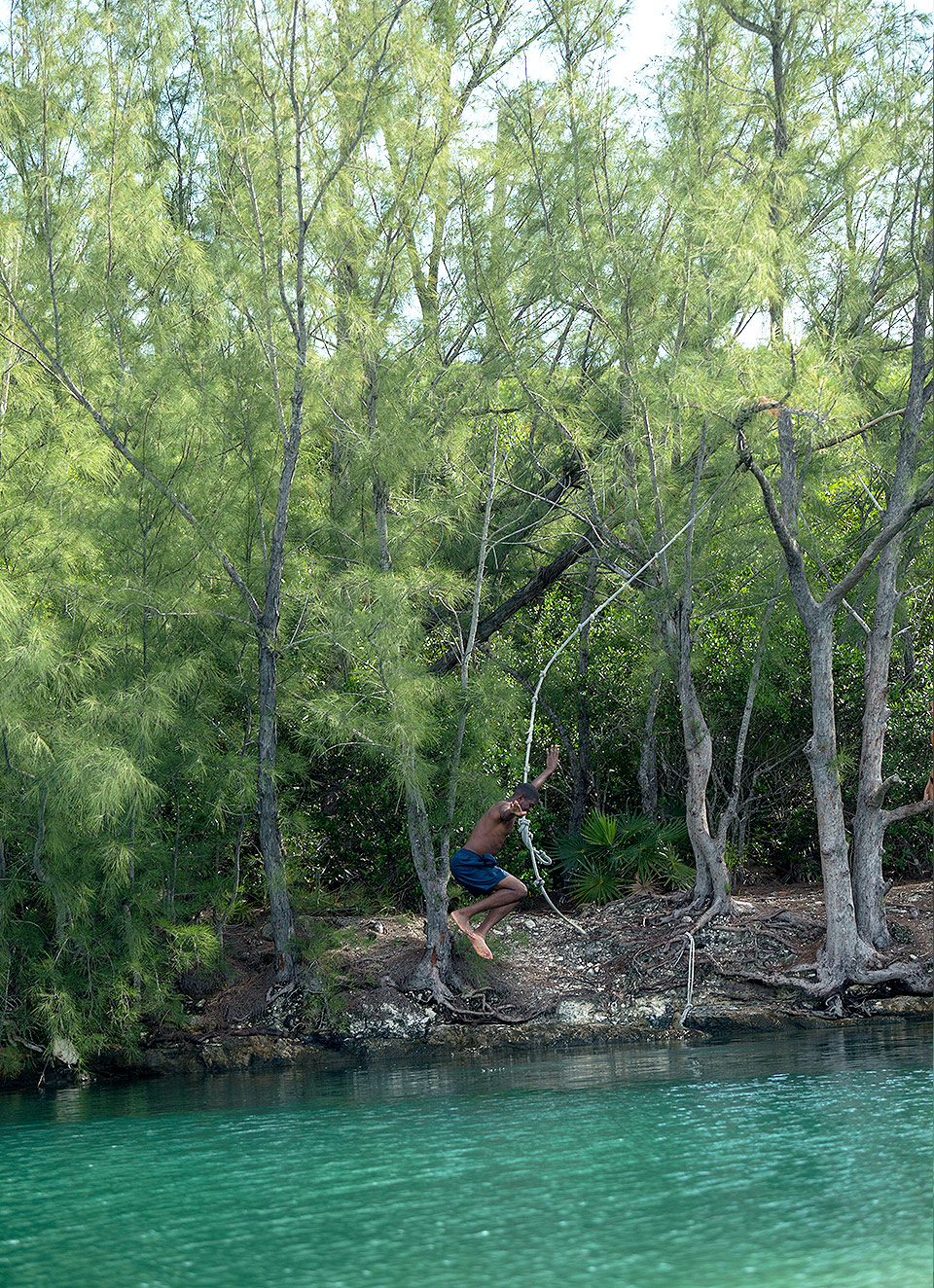 Third Hop
UNEXPECTED
DELIGHTS
Comfort cay & beyond
By the end of the
day, you're tired,
but in a good
way, fulfilled... like
you saw
something, felt
something, found
something.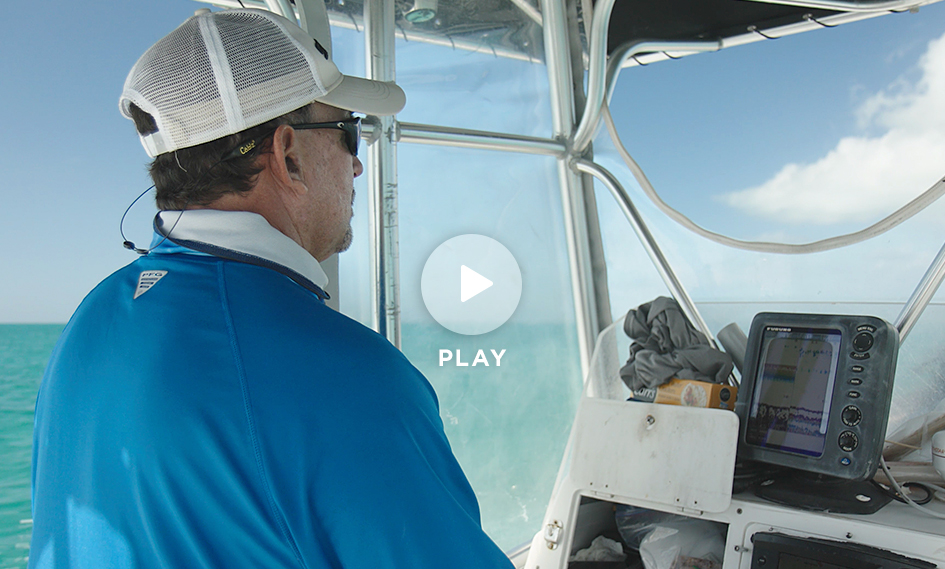 Meet the captain
Captain Ryan was born in Spanish Wells, Bahamas. He knows the waters, because he grew up on them. He knows the people. They are his family and his friends. Most importantly, he knows what travellers are going to enjoy. Even if they can't quite put it into words.

Eleuthera &
Harbour Island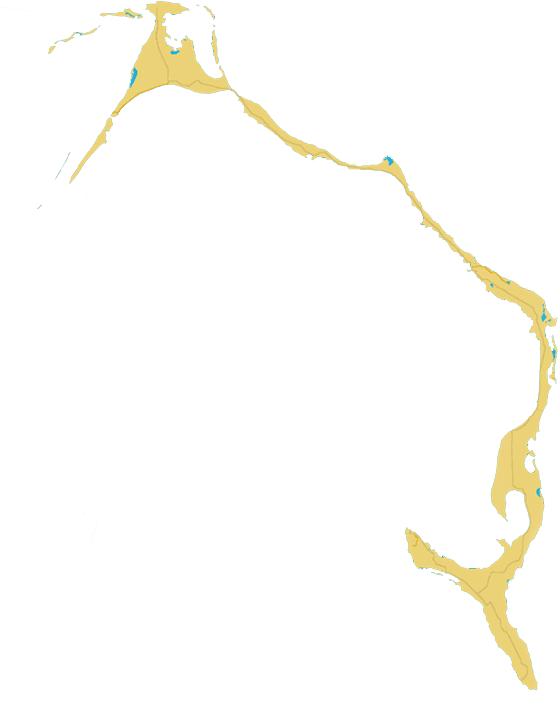 Star Island
Star Island
Star Island is a uniquely sustainable island destination, where off-grid technology is used to power the whole island. Star stands for Sustainable Terrain And Resources.
North Eleuthera International Airport
North Eleuthera International Airport serves the northernmost part of the island, as well as the neighboring Harbour Island and Spanish Wells, with domestic and international flights.
Find a Flight
RSD
Located in South Eleuthera, the Rock Sound Airport welcomes domestic and international travellers, as an official Port of Entry.
Find a Flight
South Eleuthera
South Eleuthera
Rock Sound is the largest settlement of South Eleuthera, and the location of the Rock Sound International Airport.
Spanish Wells
A quiet colonial town located in St. George's Cay, a ferry ride away from mainland Eleuthera. Today, the picturesque village is a popular destination.
Learn More
North Eleuthera
North Eleuthera
The beaches in North Eleuthera stand out for their rose coloured sands. Visitors staying in Harbour Island or Spanish Wells often fly into North Eleuthera Airport.
Harbour Island
Harbour Island
Quiet and picturesque, Harbour Island is accessible only by ferry or boat from mainland Eleuthera. The colourful colonial architecture has earned it the nickname, the 'Nantucket of the Caribbean'.
Eleuthera
Eleuthera measures 180 km long, and little more than 1.6 km wide in certain spots. It's home to fertile farmlands, rocky shores, and undiscovered pink sand beaches.
Central Eleuthera
Central Eleuthera
Central Eleuthera is home to two of the island's largest settlements—Governor's Harbour and Gregory Town, the site of the Pineapple Festival.
Governor's Harbour Airport
Eleuthera's Governor's Harbour Airport is located a few miles outside of the town by the same name in Central Eleuthera. It welcomes international as well as local flights.
Find a Flight
Discover Your Next Adventure