All Day
Fish Fry
All Day
Fish Fry
Nassau, Bahamas
welcome to the
fish fry
welcome to the strip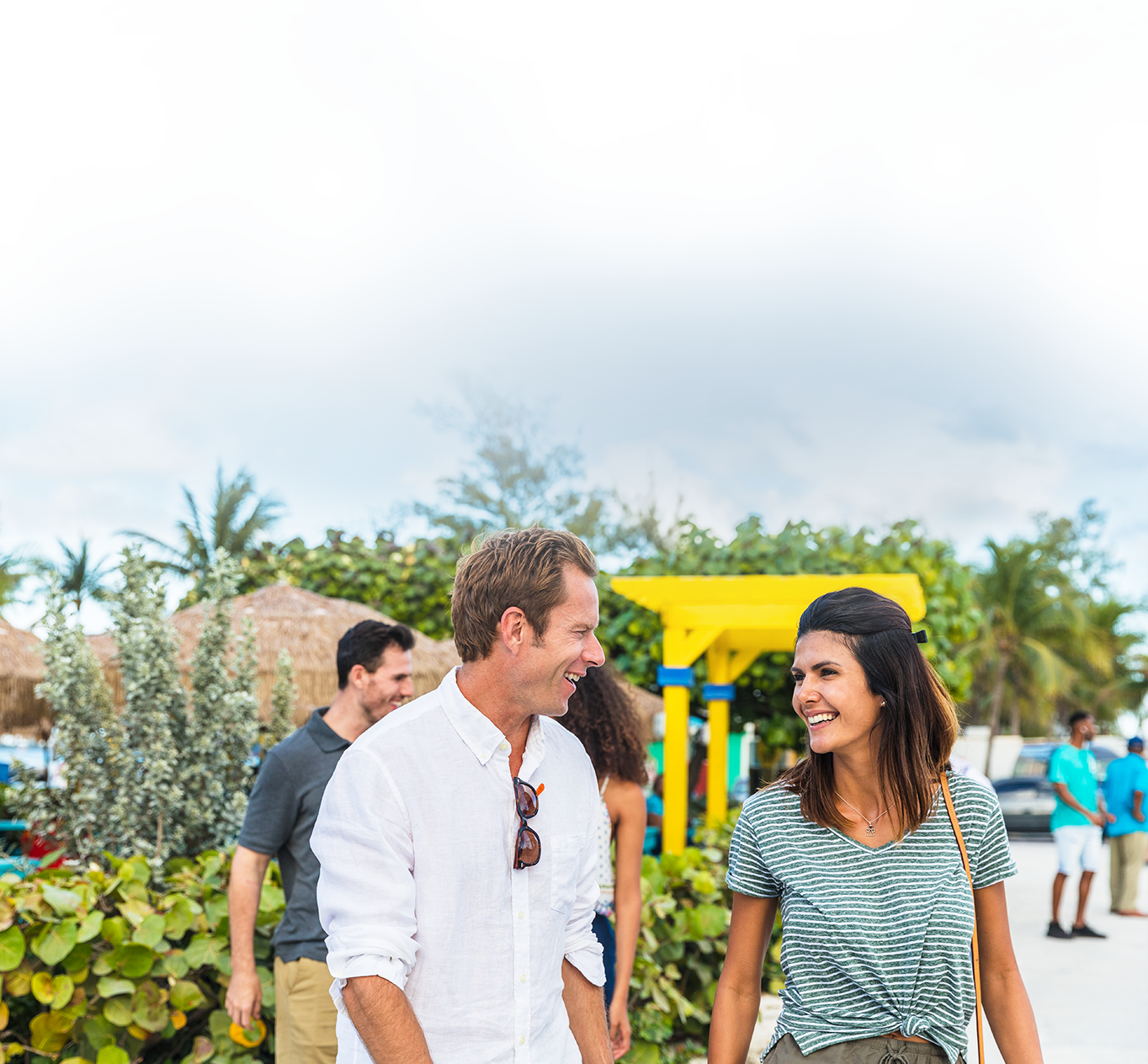 Every island in The Bahamas has Fish Fry. It's that quintessentially Bahamian, culinary gathering place, usually a collection of street vendors or beach shacks where some of the best, most authentic cuisine in The Bahamas can be found. Perhaps the biggest, most extravagant fish fry in The Bahamas can be found on Arawak Cay, Nassau. Just one long strip that begins with traditional sit-down restaurants and ends beachside, where beach shack barbecues serve up a whole new vibe.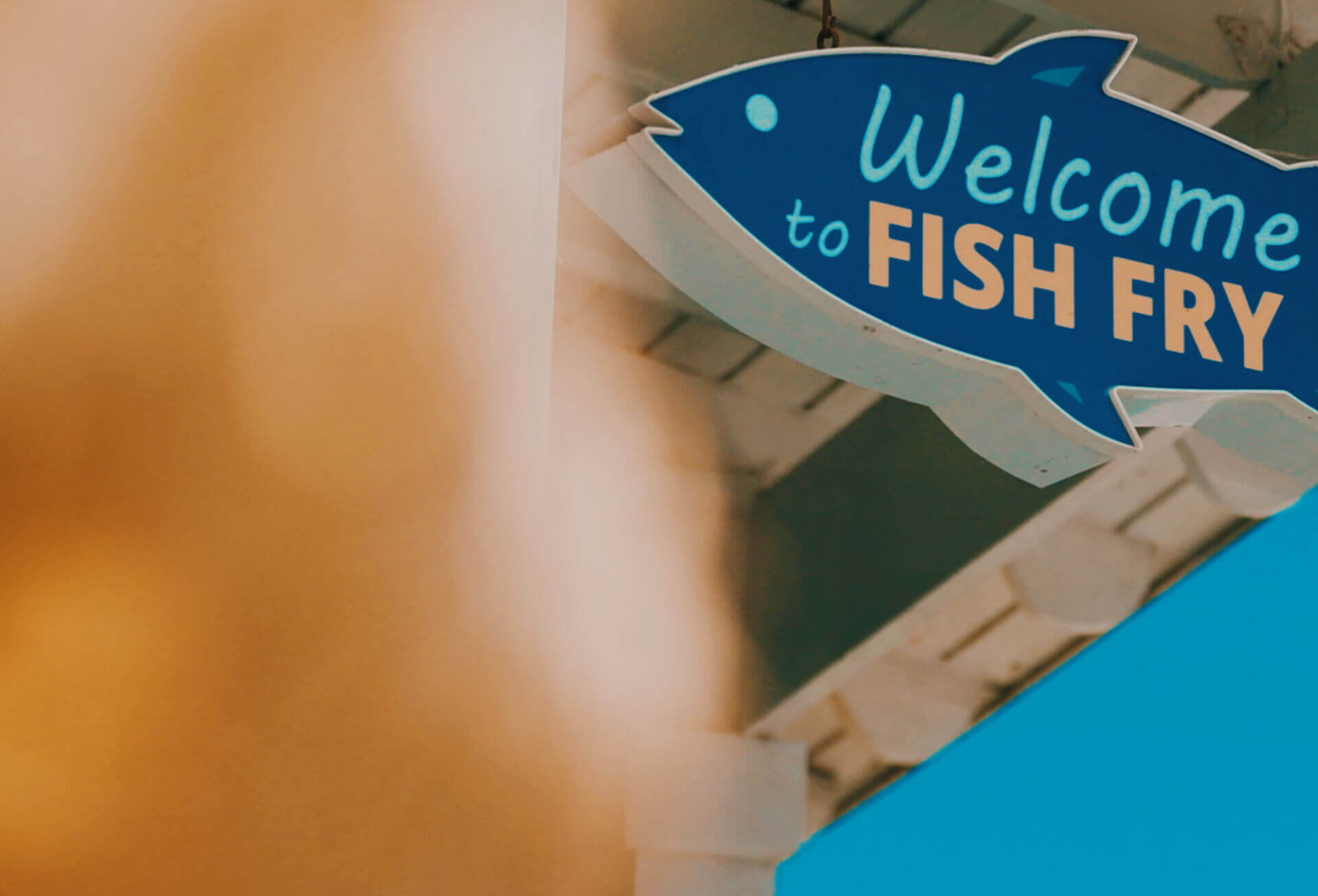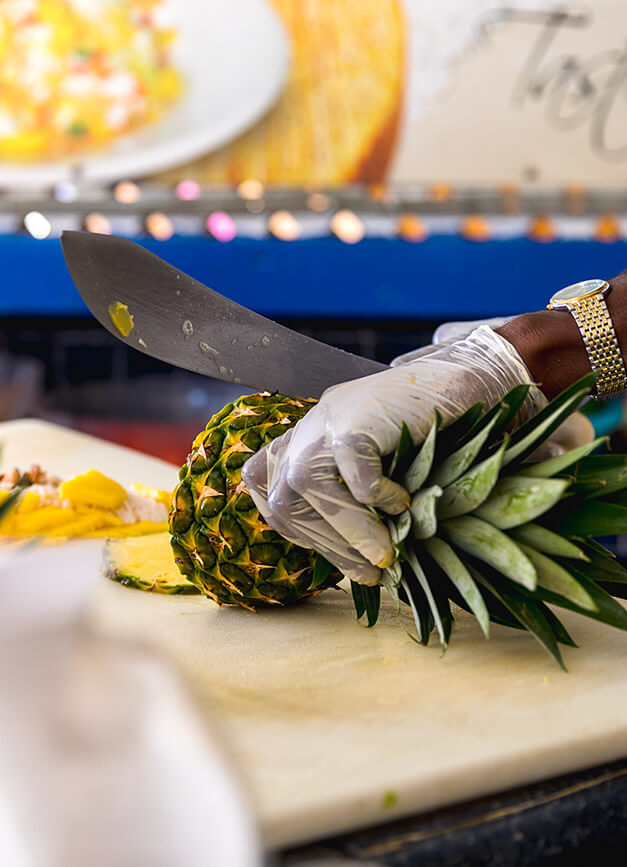 For a sweeter twist on tradition, order the Tropical Conch Salad. It starts with your typical ingredients–fresh conch, onions, tomatoes, green peppers, and orange juice–with pieces of mango and pineapple.
a west side
fish fry
The west side of the strip are two-story, sit down style restaurants where you can find fish fried every which way. The biggest of these is Twin Brothers. But if you ask a local, they'll probably point you to something smaller, more intimate like Drifters or Oh Andros.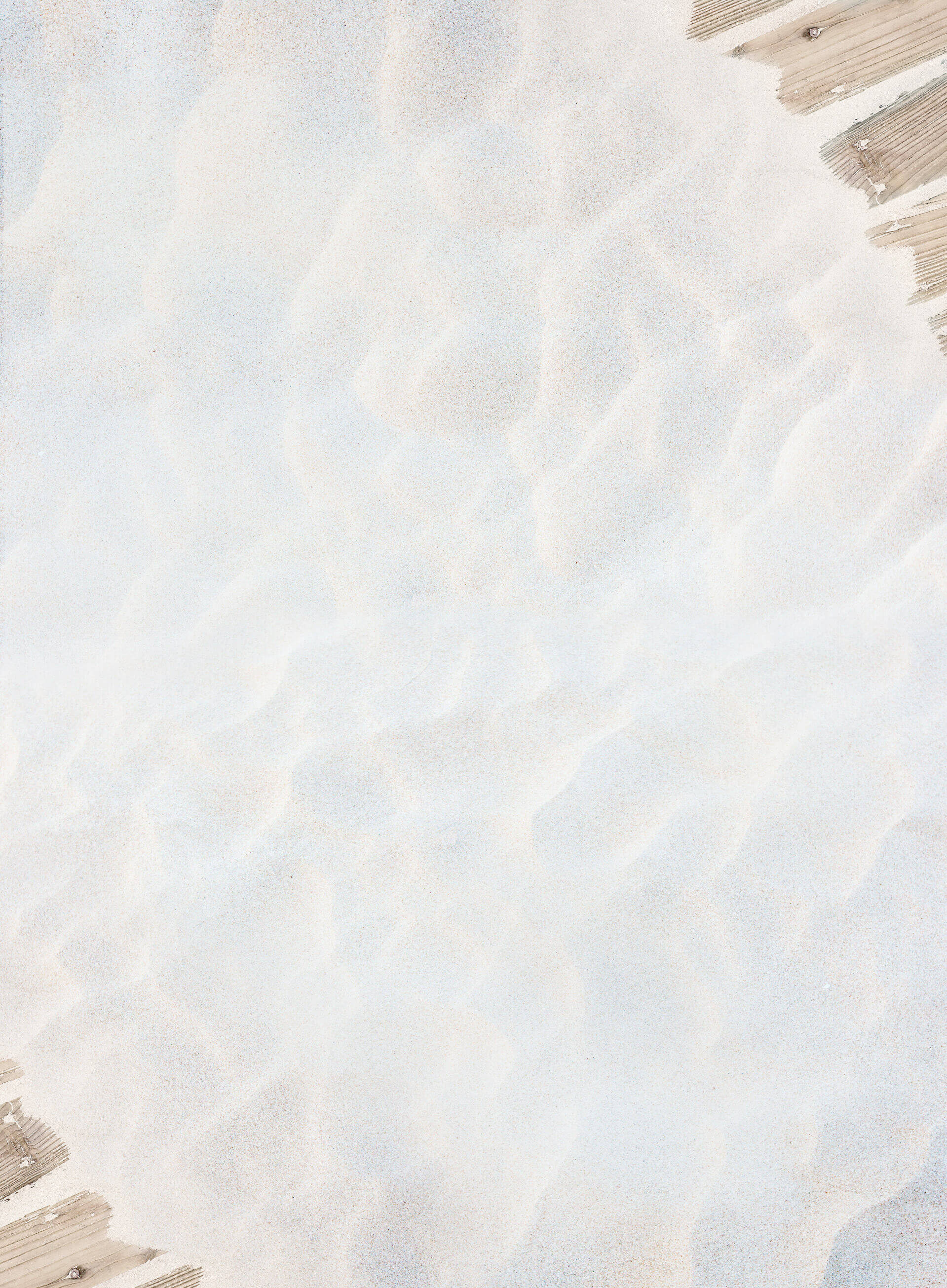 East side is
beachside
By late afternoon and into the evening, the smell of chicken roasting or sweet corn sizzling over spitfires calls visitors over to the beachfront. This is the east side of the strip, where vendors sell cigars, mix drinks and barbecue just about everything out of beach shacks half-built from materials that may very well have just washed up on the beach.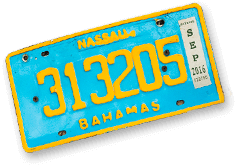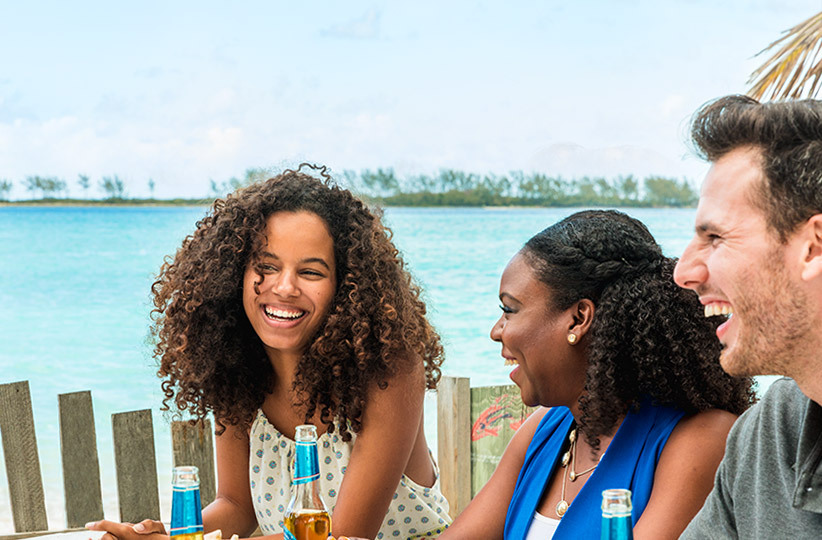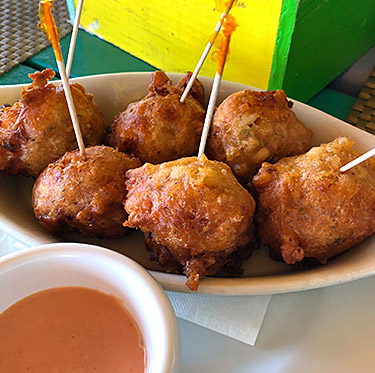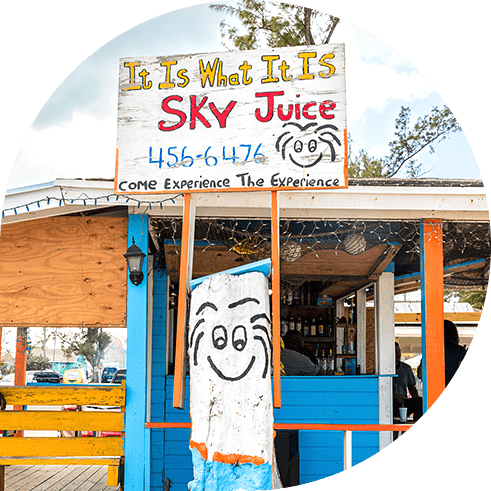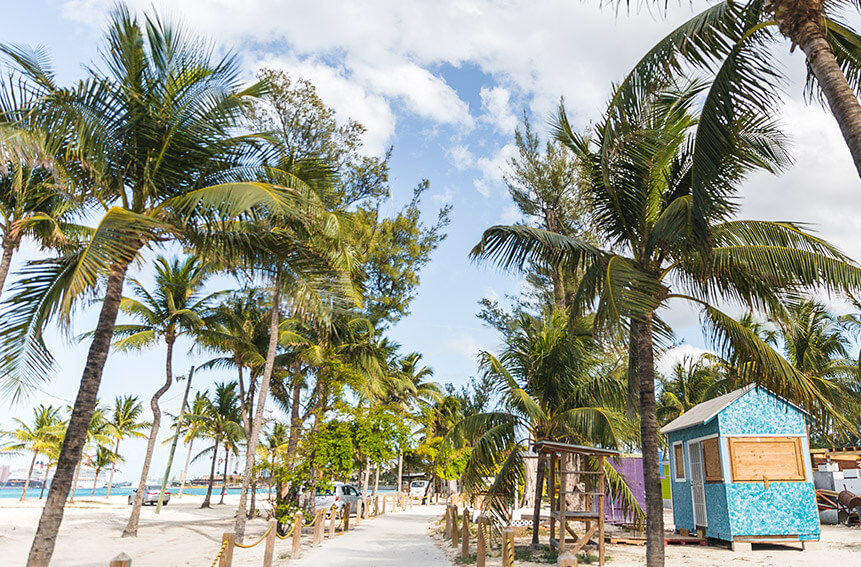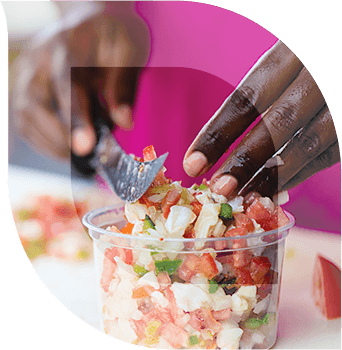 The Royal Bahamian Police Force Band performs at Fish Fry at Arawak Cay.
A party. A parade.
Nassau & Paradise Island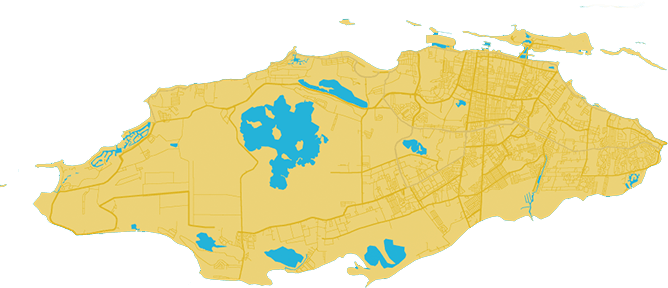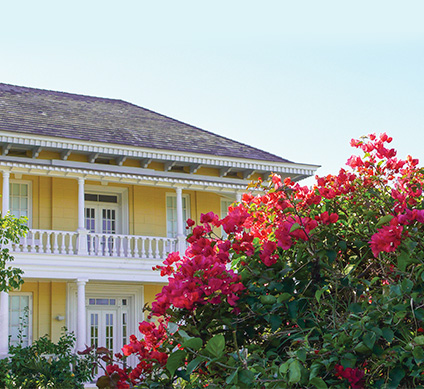 Nassau
The country's capital city, located in New Providence island, Nassau boasts the country's largest and busiest Ports of Entry: the Lynden Pindling International Airport and its Cruise Port.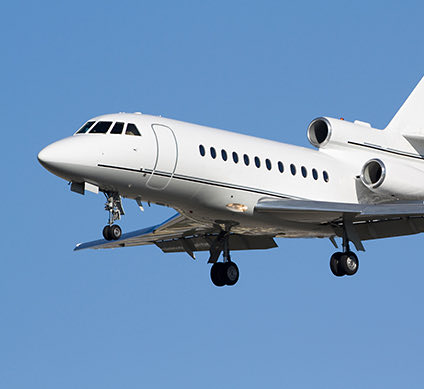 Lynden Pindling International Airport
The primary gateway to The Bahamas for international travellers, the Lynden Pindling International Airport is the largest and busiest in the country, located in New Providence island. The airport offers US Border Preclearance facilities.
Find a Flight
Paradise Island
Connected to Nassau by bridge, Paradise Island is the site of numerous hotels and some of the island's most famous beaches.
Downtown Nassau
Explore a modern downtown full of personality, where mural-painted streets highlight modern Bahamian creativity alongside historic landmarks and world-class dining opportunities.
Discover Your Next Adventure