Dinner, Movies, Wine Mixing & Chocolate Making….

Where to Dine This Valentine's Day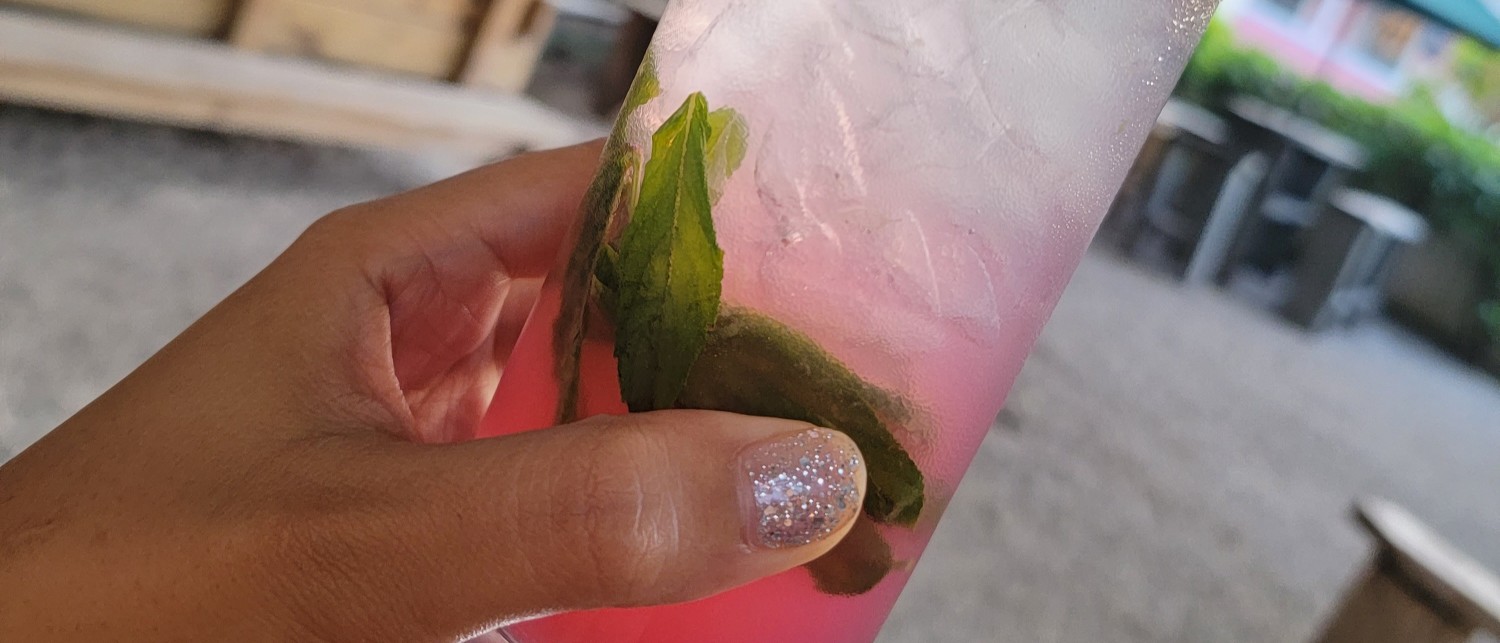 For many, the past few years have flown by. Believe it or not, another Valentine's Day is quickly approaching. Whether you are looking for a romantic dinner spot, a cheeky Galentine's Day night out, or a low key dine-in evening, here are a few suggestions to have a great weekend that you'll love.
DINNER & A MOVIE
Did you know that New Providence is home to a movie theater with VIP dining, IMAX and 4XD screens? If you are looking for a relaxed dinner while watching the newest blockbuster films, check out the Fusion Superplex.
Their VIP theater dining menu includes duck wings, lump crab cakes, a lamb burger, blackened salmon, and a number of dessert and cocktail options (in addition to the standard popcorn, candy and soft drink movie fare.)
Visit the Fusion Superplex website for movie showtimes and for ticket purchases.
WEBSITE: https://www.fusionsuperplex.com/
INTIMATE CAFE LUNCH
Looking for a cute & intimate cafe for a romantic lunch? Try Cafe Channing Noelle. Located in the Cave's Village in Western New Providence, Cafe Channing Noelle serves decadent pastries, coffee, teas, and flavor packed lunches that range from perfectly cooked salmon with whipped mashed potatoes to quiche, sandwiches and even a seafood paella.
FACEBOOK: https://www.facebook.com/cafechanningnoelle/
INSTAGRAM: https://www.instagram.com/cafechanningnoelle/
TELEPHONE: (242) 327-3899
FRIENDS NIGHT OUT
For some, Valentine's Day is overrated, and they would much rather spend the night frolicing with friends. If you are looking for a night on the town, consider checking out a casual bar for a drink and a few bites. Two great options include Yellowbell (located at the Island House Resort) and Bon Vivants - both are vibrant craft cocktail bars created by the mind's behind Young's Fine Wines.
If you want to meet a friend or two, consider trying a mixology class at Hillside Bar or Bahamian Bistro. Each class includes cocktail mixing demonstrations and lite bites.
YELLOWBELL: https://www.the-island house.com/dining/yellowbell/
BON VIVANTS: https://bonvivantsbahamas.com/
BAHAMIAN BISTRO MIXOLOGY CLASS:
HILLSIDE BAR MIXOLOGY CLASS:
https://www.instagram.com/hillsidebar242/
SOMETHING UNIQUE
Want a unique culinary Valentine's Day experience? Check out Graycliff's many wine, food, and chocolate activities that range from wine mixing and chocolate making to their wine pairing lunch.
For the complete list of Graycliff experiences, visit:
https://www.graycliff.com/experiences/
DINE IN
Looking for a cozy dinner on Valentine's Day weekend without heading out? Then check out Events by Alexandra for a complete catered meal.
Chef Alexandra Maillis-Lynch is a well known culinary powerhouse in the Bahamian food scene. And, each week she features unique themed menus, inclusive of delivery, with an international flair.
How To Order
Each catered box includes generous portions for two, and costs $150 plus VAT. Alcoholic or non-alcoholic beverage selections are available for an additional $10 each. Weekly menus are posted on the Event by Alexandra social media pages and orders can be placed by email or telephone.
FACEBOOK: https://www.facebook.com/eventsbyalexandra/
INSTAGRAM: https://www.instagram.com/eventsbyalexandra242/
EMAIL: alexandra@eventsbyalexandra.com
TELEPHONE: (242) 557-3557
RESORT/HOTEL OPTIONS
Heading to a resort or hotel is the pretty obvious option for Valentine's Day. But, reservations are highly recommended due to spots filling up pretty quickly. Below is the contact information for a number of resorts & hotel options in New Providence so that you can make your holiday plans ahead of time.
Baha Mar:
Atlantis:
https://www.atlantisbahamas.com/dining/dining-reservations
Margaritaville Resort:
https://www.margaritavilleresorts.com/margaritaville-beach-resort-nassau/eat-drink
Island House:
https://www.the-island-house.com/dining/
Graycliff:
https://www.graycliff.com/dining/
Dune at Ocean Club:
https://www.fourseasons.com/oceanclub/dining/restaurants/dune/