Bimini Boating Fling
Jul 27, 2023 - Jul 30, 2023
12:00 am - 12:00 am
Bimini
Add to calendar
Just 50 nautical miles off the coast of Florida lies, Bimini, the gateway to and fishing capital of The Bahamas. A quaint small town where golf carts and bicycles serve as the main mode of transportation, it is said that one can walk the entire island within 35 minutes. But don't let this island's small stature fool you.
From Bimini's mystical Healing Hole and Fountain of Youth sites, founded by Ponce de Leon to exploring the fascinating lost city of Atlantis underwater sanctuary, to taking in Dolphin's House Museum, rich in history and artifacts.
Within the short four-hour boat ride from Fort Lauderdale, boaters can fish the same waters as legendary greats like the late Martin Luther King. Jr. and Ernest Hemingway, tangling for Blue Marlins, sailfish monster wahoo and countless other species.
As part of our fling itinerary, we'll fish the drop-off where currents bring bait onto the Bahamas banks. After a morning of fishing, you can take the afternoon off to bask on our sugar-soft sand beach, swim with dolphins, snorkel, scuba or shark dive.
While you're fishing, be sure to bring back some lobsters for an evening cookout or find a deserted cove and just hang out. No visit to Bimini is complete with a stop at Joe's or Stuart's conch stands or at Bimini's Bakery, famous for its mouthwatering, freshly baked bread.
Accommodations for the group are made at The Bimini Big Game Club Marina, a 51-room hotel and full service, 75 slip marina facility, one of the most popular in the region for boating, yachting and fishing.
Register Now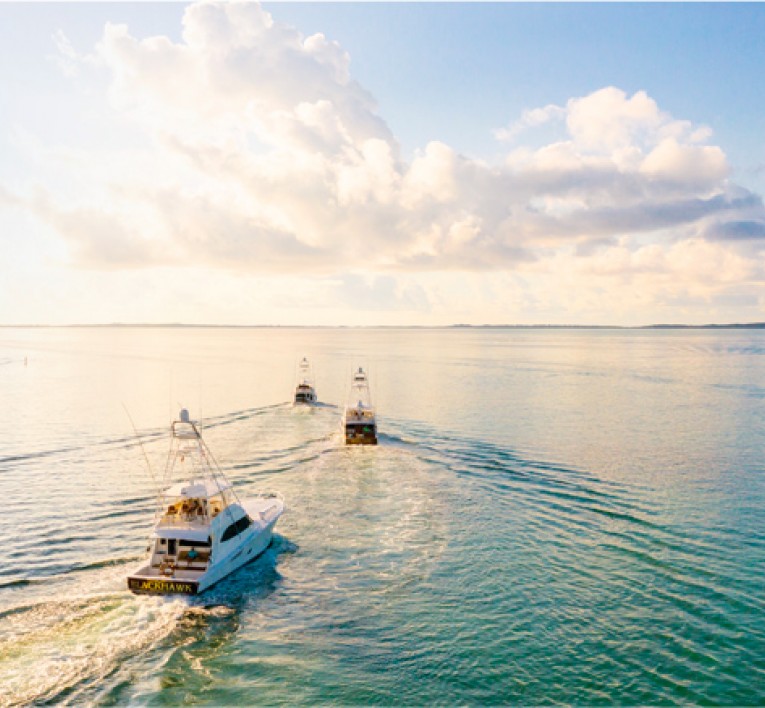 Upcoming dates
Jul 27, 2023 - Jul 30, 2023

The information or details for this event may change at any given time and The Bahamas Ministry of Tourism and the Government of The Bahamas will not be held liable for any decision made based upon it.