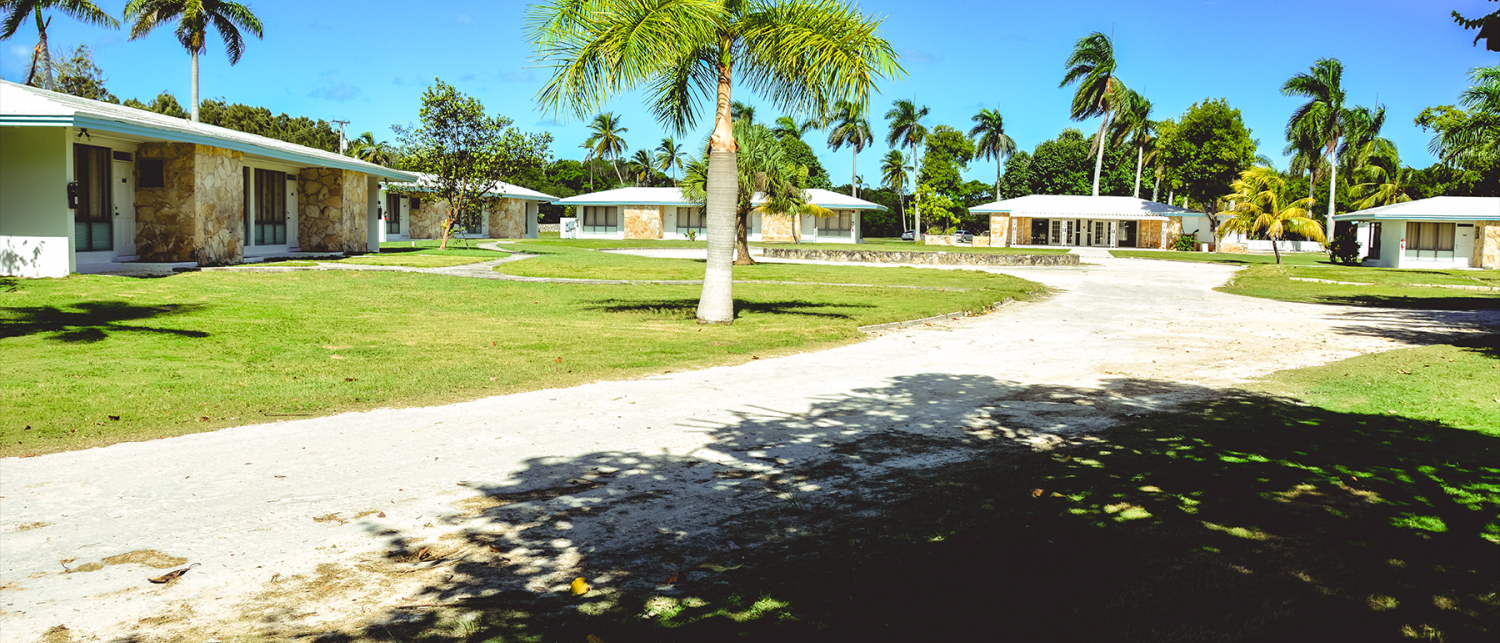 The CTI Hotel is part of the Center for Training And Innovation (CTI), a non-profit tertiary education institution. It is the first and only training hotel in The Bahamas, so staying here means supporting experiential vocational training for students and apprentices.
Located about five minutes from the Rock Sound International Airport, it sits between the communities of Tarpum Bay and Rock Sound.
Originally built in the 1950s by American Industrialist, Arthur Vining Davis, the structure was part of the former Rock Sound Club. It was partially restored in 2015/2016 by the One Eleuthera Foundation, a non-profit development foundation, as part of an effort to preserve Eleuthera's rich history.
When you walk around the grounds, you'll see remnants of the past and can imagine what it was like here in the 50s and 60s: the old Club House, site of parties for the "who's who" of the 1950s — like members of the Rat Pack, who partied the night away, dancing to the sounds of jazz and swing; the old freezer house, in use before modern conveniences became available; and the Tea Room, once a popular meeting space for visitors and residents alike.
The property offers 16 comfortable, spacious rooms, in mid-century, bungalow-style buildings. Rates are reasonable and it is ideal for both business travelers and vacationers. The rooms have been attractively refurbished by students of the Centre, and feature two queen beds or one king bed, a refrigerator, coffee maker, complimentary coffee, tea and water, microwave, television, WiFi, a safe, and air-conditioning.
You will find a serene atmosphere on the hotel's expansive grounds, with majestic royal palm trees and flowering hibiscus dotting the landscape. Recreational activities include walking, running, beachcombing, swimming in the clear aquamarine waters, and exploring nearby sites like Ocean Hole, Lighthouse Point, and several popular beaches. Restaurants and stores are within walking distance and the hotel's concierge can arrange tours to outlying areas.
View Map
Visit Official Website