PROTECTING OUR
HOME
Select to learn more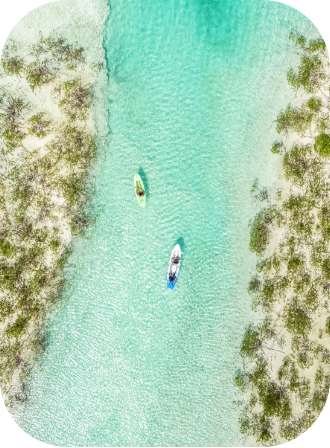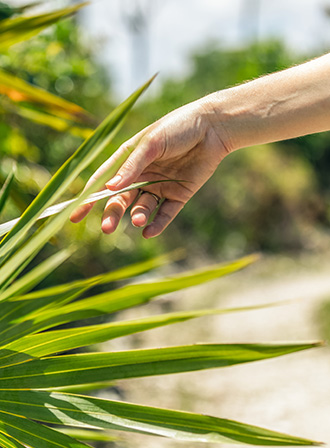 Safeguarding our natural heritage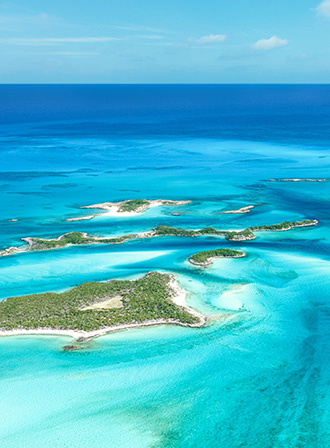 Environmental stewardship in Bahamian hands
Tourism as a tool for conservation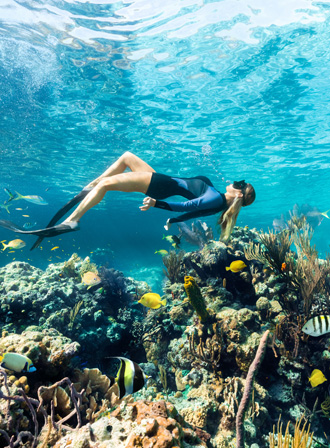 Sharks & coral reefs
The connection between our coral reefs and our sharks cannot be overstated. A healthy coral reef sustains sharks' food sources. In turn, sharks control population growth, protecting coral reefs from being overtaken by algae. Today, various entities are actively working to study and continue to protect our ocean, from both ends of the food web.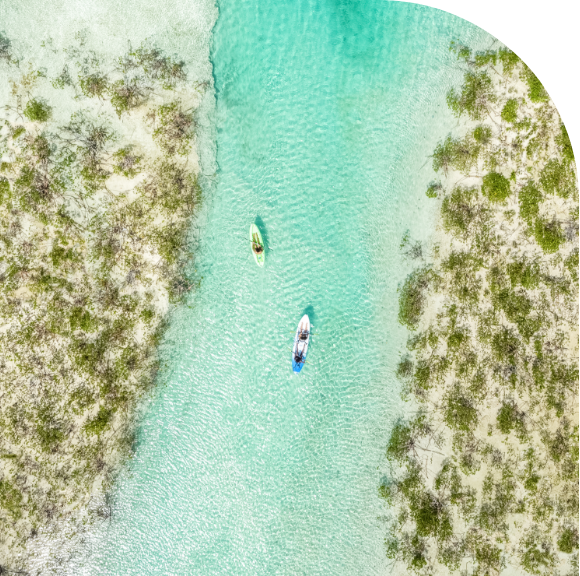 Mangrove forests
Mangroves play a crucial, often overlooked, role in coastal environments. They stabilize and protect coastlines from powerful storm surges and are an invaluable part of a healthy ocean. Many important species—including grouper, lobster, conch, and other invertebrates—spend much of their early life around the root system of a mangrove forest.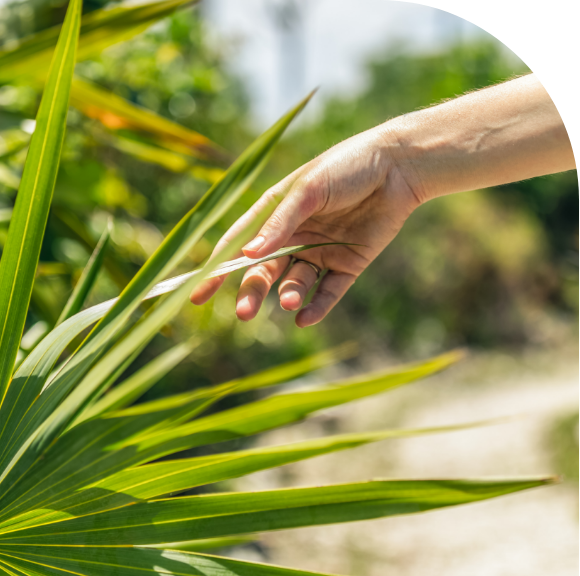 Safeguarding our natural heritage
To be responsible for a stretch of land and sea as beautiful, intricate and diverse as the territory of The Bahamas is a great privilege. The natural environment itself is our heritage. That's why The Bahamas has long been a leader in sustainability and conservation efforts.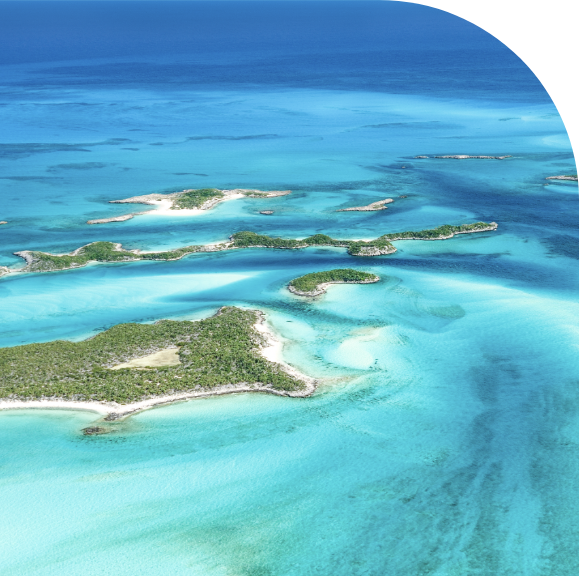 Environmental stewardship in Bahamian hands
Our Bahamian culture has always been inextricably connected to our environment, as seen in our straw work, our bush tea medicine, traditional sloop sailing and even our crafts. Today, as the importance of sustainable practices grows, everyday Bahamians play an important role in the country's overall efforts.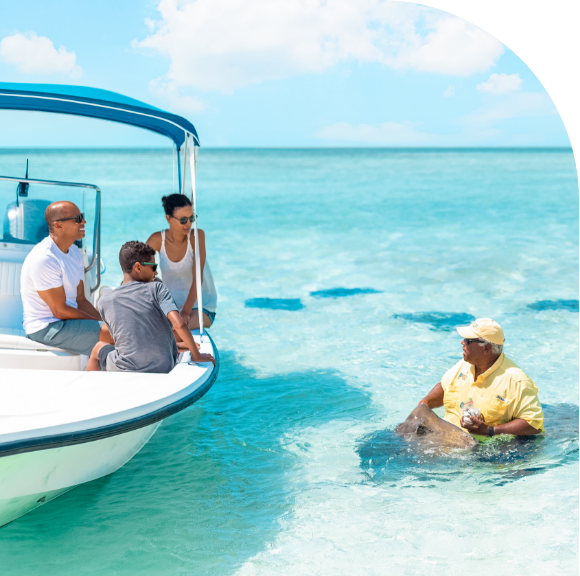 Tourism as a tool for conservation
The world is a beautiful place, and it ought to be enjoyed and appreciated. And while we cannot ignore the effects of thoughtless travel, we must instead find a way to make a positive impact and leave each destination better than we find it. Sustainable tourism is a cause we can all take part in.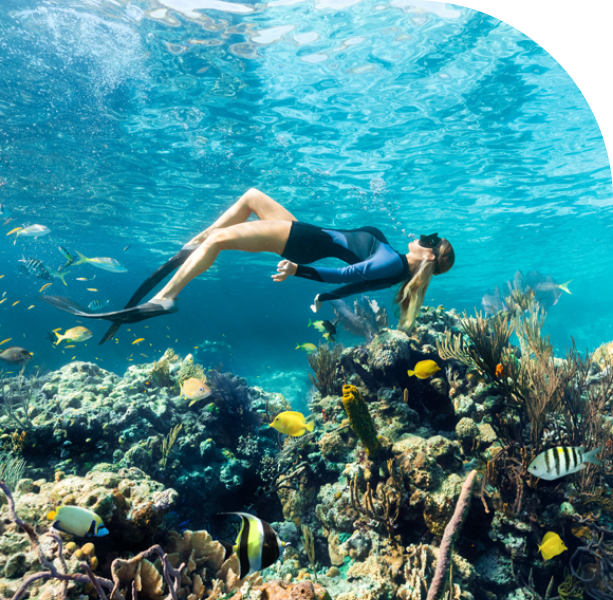 Art & Science by Nature
Nature's wonders and intrinsic wisdom have long sustained life on Earth. They've also long inspired artists in creating wonderful works of art. And now, scientists have turned to our ocean ecosystem for inspiration.
Real Patient Stories
The unlikely union between our ocean and cutting-edge medical research may hold the key to finding the next generation of life-saving drugs. Systematic searches for new drugs have shown that marine invertebrates produce more antibiotic, anti-cancer, and anti-inflammatory substances than any group of terrestrial organisms. Among those marine organism-derived compounds in clinical use, four are used in the treatment of cancer. The stories you are listening to are of patients that owe their lives to those compounds and our ocean.
Genetic Memory
Artist: Ōkabamadara
This art piece is inspired by one of the most impressive animals on our planet: the monarch butterfly. An animal that is full of wonder and insights. The physical and biological structures, functions, and designs of monarch butterflies are informing all sorts of technological advancements. More efficient solar panels resulted from the study of butterfly wings. Monarchs have inspired the redesign of wind turbine blades and are influencing the aeronautics industry.
Release the Ego
Artist: Seyhan Lee
We are inspired by the beauty of the universe, the idea that we are the universe experiencing itself in different forms. The coral flowers lying on the deepest ocean beds look exactly like our eyes and our eyes are the gateways to the universe. Ego creates the illusion that we are separate from each other, by defining ourselves in a certain way. By releasing ego, we are awakening to the fact that we are all one with nature and start experiencing the patterns of life in different forms.
Learn more about the artist, Seyhan Lee
Coral City
Artist: Coral Morphologic
Coral Morphologic is the leading creator of innovative underwater media chronicling Earth's imperiled coral reefs. Coral Morphologic was founded in 2007 by marine biologist Colin Foord and musician J.D. McKay in Miami as a multi-faceted platform for the development of symbiosis between humans and coral. Their unique methodology blends science and art in a way that enamors popular culture with the beauty of coral while inspiring the next generation to restore the reefs and protect the planet. Please consider a donation to Coral Morphologic's work by supporting their not-for-profit endeavor, the Coral City Foundation
Our Hidden World
Artist: Stephanie Kilgast
Humans are a part of nature, which we often like to forget, creating an artificial barrier of tar between us and the mud. Unfortunately, by destroying our environment so radically, we are destroying ourselves. It is up to us to find an equilibrium between our activities, and our desire to thrive intellectually and culturally, without completely eradicating our very home. With my choice of bold and vibrant colors, I offer a cheerful post-apocalyptic world. While I talk about a heavy subject, the disastrous impact of human activities, I also wish that people leave my work with a feeling of happiness and hope, and keep fighting.
Learn more about the artist, Stephanie Kilgast
#01
Artist: Egamberdiev
This art piece is inspired by the interconnectedness between all life. Just like our hearts send oxygen and nutrients to all parts of your body, and carry away unwanted carbon dioxide and waste products, our forests and their incredible soil based biospheres support life on earth via the food we eat and the air we breathe.
Bahamian Talent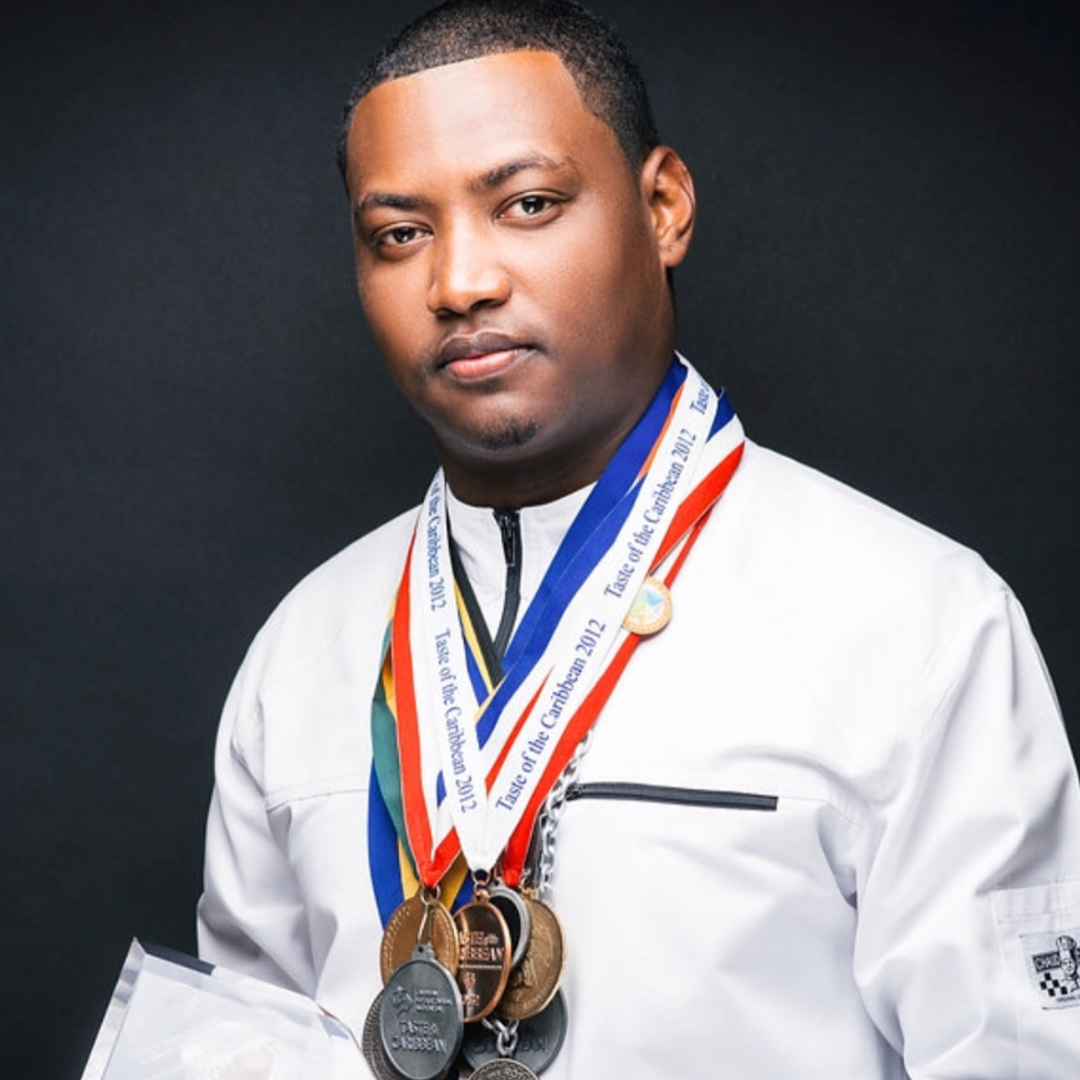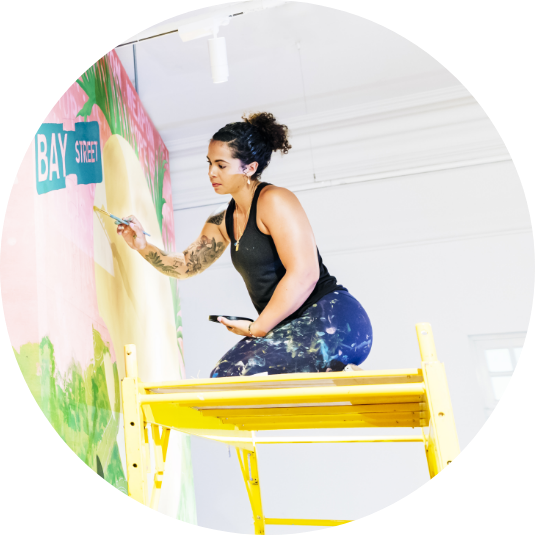 Chef Kevyn Pratt
Chef Kevyn Pratt made a name for himself in the culinary world quickly. As a junior chef on the national culinary team, he was awarded a Gold Medal in his first Taste of the Caribbean competition. Today, Chef Pratt is the private chef to former NBA player Dwyane Wade, actress Gabrielle Union and their family.
Marv "Mr. Mix" Cunningham
Marv Cunningham is an award-winning mixologist who has represented his native Bahamas in the international stage for almost 10 years. A master mixologist, Marv is known for his inventive cocktails mixing unexpected flavors to perfection.
Angelika Wallace - Whitfield
Artist + painter
Angelika Wallace-Whitfield (born in Nassau, Bahamas) is a visual artist and curator. A graduate from the University of Kent in History & Philosophy of Art, Angelika is now a self-employed artist, specializing in murals and other public artworks.