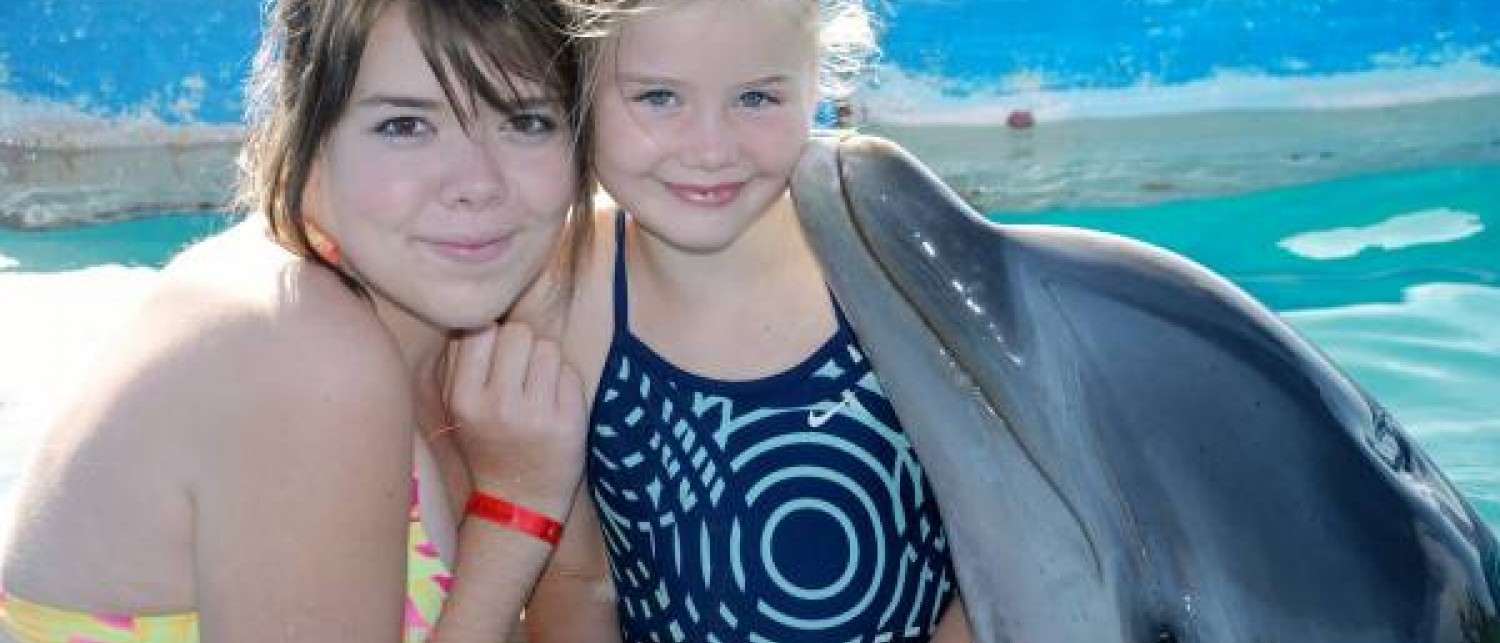 Blue Lagoon Islands Dolphin Encounters, home of Flipper, is an all-natural ocean habitat on an extraordinary private island. At Dolphin Encounters, you have the once in a lifetime opportunity to play with dolphins before marveling at their spectacular leaps and bows, and meet amazing sea lions. Also, you can spend the day enjoying one of the most secluded beaches in the Bahamas at famous Blue Lagoon Island.
We offer guests various opportunities to interact with our family of sea animals, including the Dolphin Encounter, the Dolphin Swim and the Sea Lion Encounter. You can get an up-close and personal view of the gentle marine mammals, if you participate as a Program Observer. The Programs provide a fun interactive orientation, briefly covering the natural history of our animals, and you can learn animal training techniques, ocean conservation and Watchable Wildlife Guidelines. Note: All programs include a scenic 20minute roundtrip boat transfer to Blue Lagoon Island.
Group bookings for 20 or more persons can be accommodated; wedding packages are available. Reservations are suggested; only paid bookings are guaranteed. Encounter and Swim Bookings only include free beach access on Blue Lagoon Island Cash and major Credit Cards (Visa, MasterCard, AMEX and Discover) are accepted for purchases at the facility. Please bring your own towels. Groups and Special Requests: latoya@dolphinencounters.com.
Hours of operation: 8:00 a.m. to 5:00 p.m. daily, with departures at 8:30 a.m., 10:30 a.m., 1:30 p.m., and 3:30 p.m., based on availability.
View Map
Visit Official Website