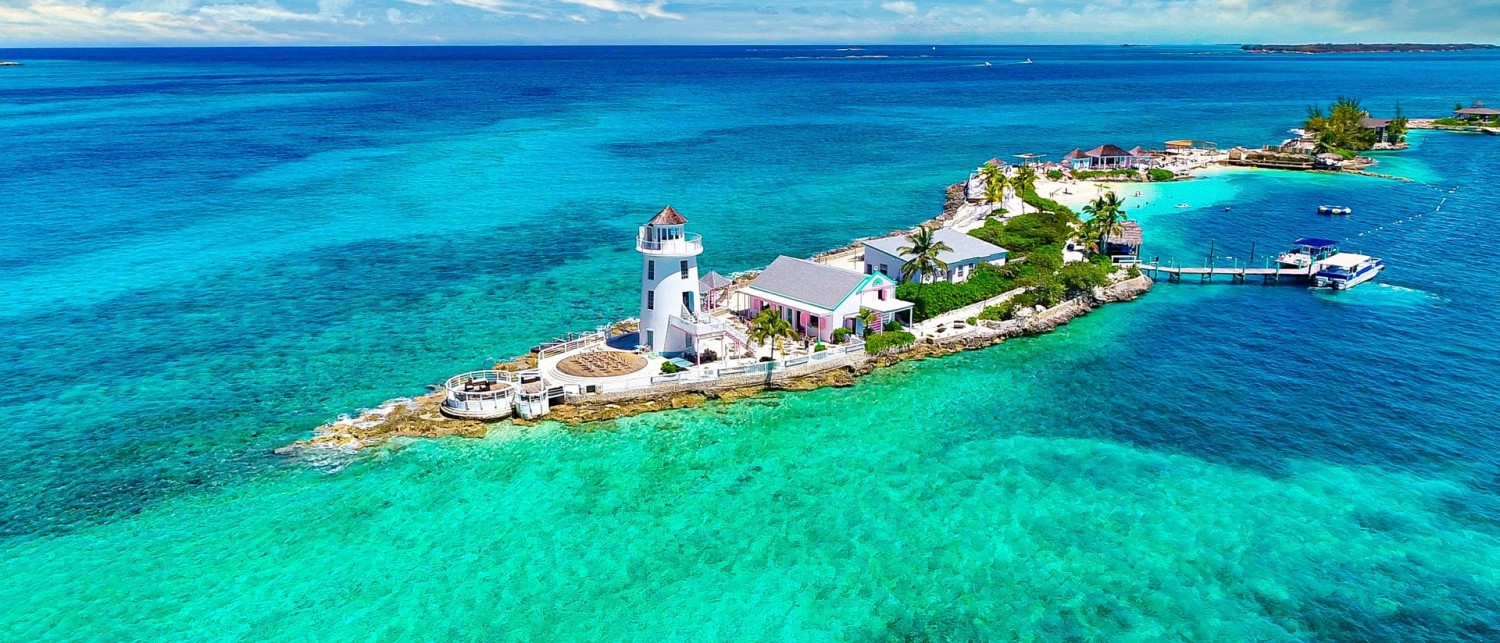 Set foot on our pier and let all the mainland stress melt away. Stroll on winding paths through the lighthouse, relax on two pristine beaches, unwind in the shade with a tropical cocktail, enjoy a traditional Bahamian lunch, or experience a guided snorkeling tour along our vibrant coral reef.
Looking to discover what lies beneath the surface? Put on a snorkeling mask with a pair of fins and head to our protected coral reefs. The crystal clear waters of the Bahamas are the perfect venue to explore these natural wonders. Our staff will guide you through the reefs as you get up close and personal with the colorful marine life lurking just below the ocean's gentle waves.
If you're seeking a more relaxing escape, add a touch of luxury by renting one with a private Ocean View Cabana. You can claim your own little piece of paradise, by settling into a shady cabana with amazing views of the lighthouse and, of course, the impeccable service Pearl Island is known for.
Round out your day by cruising on a kayak or standup paddle board, and let the current sway as you explore the island's shores before taking a dip in the warm Bahamian water and catching a boat back to Nassau.


Beach Escape including Lunch
Adults - $84.00
Children (4-12 years old) - $44.00
Infants (0-3 years old) - free
Beach Escape including Lunch & Snorkeling Adventure
Adults - $99.00
Children (8-12 years old) - $59.00
Private Ocean View Cabanas
Adults - $160.00
Children (4-12 years old) - $85.00
Infants (0-3 years old) - free

Additional Links