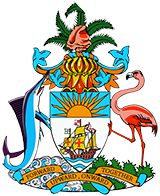 CDC Reduces Travel Advisory Again 
Ministry of Health & Wellness
Press Statement
Thursday, 24 March 2022
The Ministry of Health is pleased to announce that the Center for Disease Control and Prevention (CDC) has de-escalated the COVID-19 Travel Risk Advisory Rating for The Bahamas to a Level 2 (moderate). The de-escalation in rating comes just two weeks after the CDC had reduced the rating from a Level 4 to a Level 3, on March 10, 2022.
The Level 2 rating advises international travelers to be up-to-date with their COVID-19 vaccines before travelling. It also recommends that unvaccinated travelers who are at risk for severe illness from COVID-19 should avoid non-essential travel.
Health and Wellness Minister the Honourable Dr. Michael R. Darville said compliance is key to attaining this type of success. He added, "We all hold the key to our success. Free testing is available for anyone who wishes to know their COVID-19 status. And getting vaccinated remains the scientifically-proven best way of protecting ourselves and our loved ones."
The announcement by the CDC came via advisement from CARPHA the Caribbean Public Health Agency today. Formal announcement of the de-escalation in travel risk to The Bahamas will be posted on the CDC's website and social media sites on Monday 28, March 2022.


- END -
Ministry of Health & Wellness
Meeting Street
Nassau, The Bahamas
P.O. Box N-3730
1-242-502-4700
www.bahamas.gov.bs