A World of Flavour w' Bunappetit!

Husband & Wife Duo Introduce Flavor Packed Gourmet Burgers to the Grand Bahama Food Scene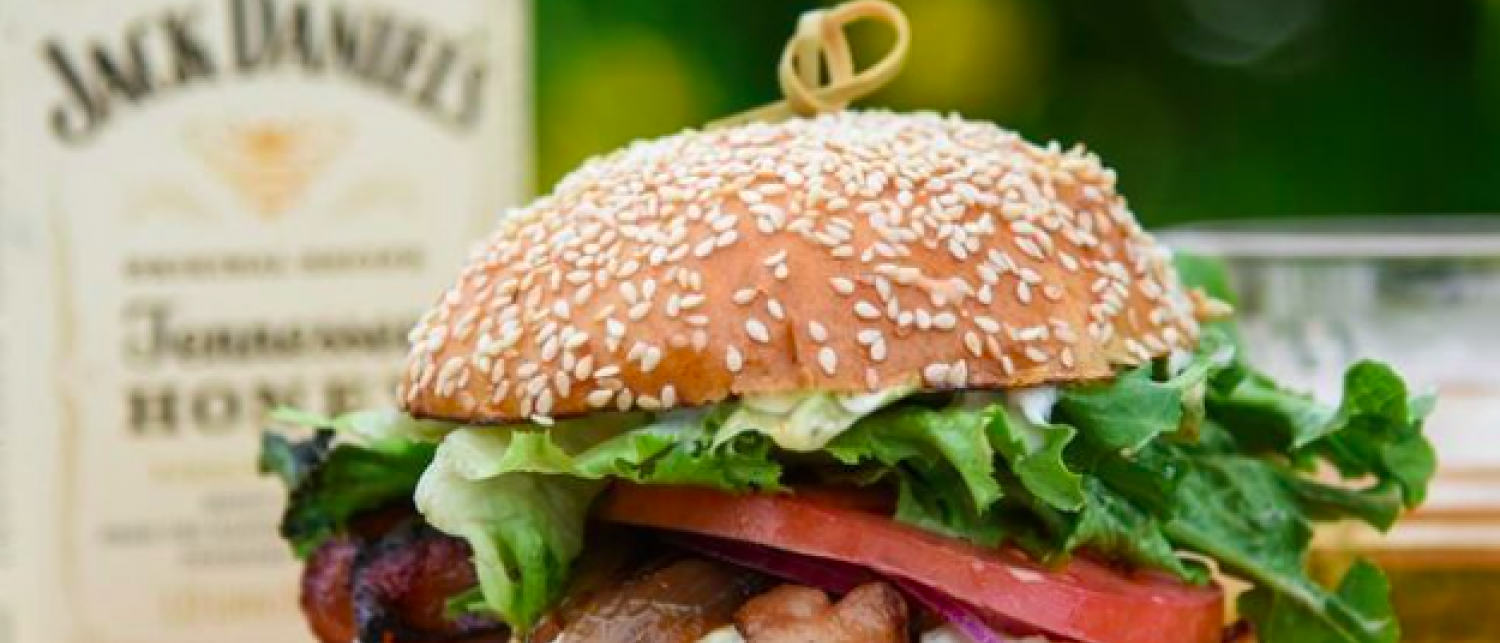 Picture it. A juicy, flaky panko fried snapper filet, tender shrimp, and a creamy homemade dill and caper lemon sauce, all nestled between a pillowy soft, freshly baked, black charcoal bun. Sounds delicious, doesn't it? Well, if you're in Grand Bahama - the sunny island in the northern Bahamas that boasts scenic family island charm, comfort amenities and a diverse food scene - you can try Bunappetit's Blackout Burger, or any of their other specialty gourmet burgers. With ingredients like sweet and juicy fresh grilled pineapples, tangy pickled onions, house cured bacon, delicious sauces all made from scratch, freshly baked bread, and handmade fries and wedges, Bunappetit is a food spot that should not be missed.
Bunappetit was initially launched as a home based business in 2020 by husband and wife duo Chef Harold and Sade Pinder. While Sade handles much of the restaurant's back end and marketing efforts, Chef Harold is no stranger to Grand Bahama restaurant goers. He had been treating the palettes of diners to robust flavors for a number of years before starting his own restaurant.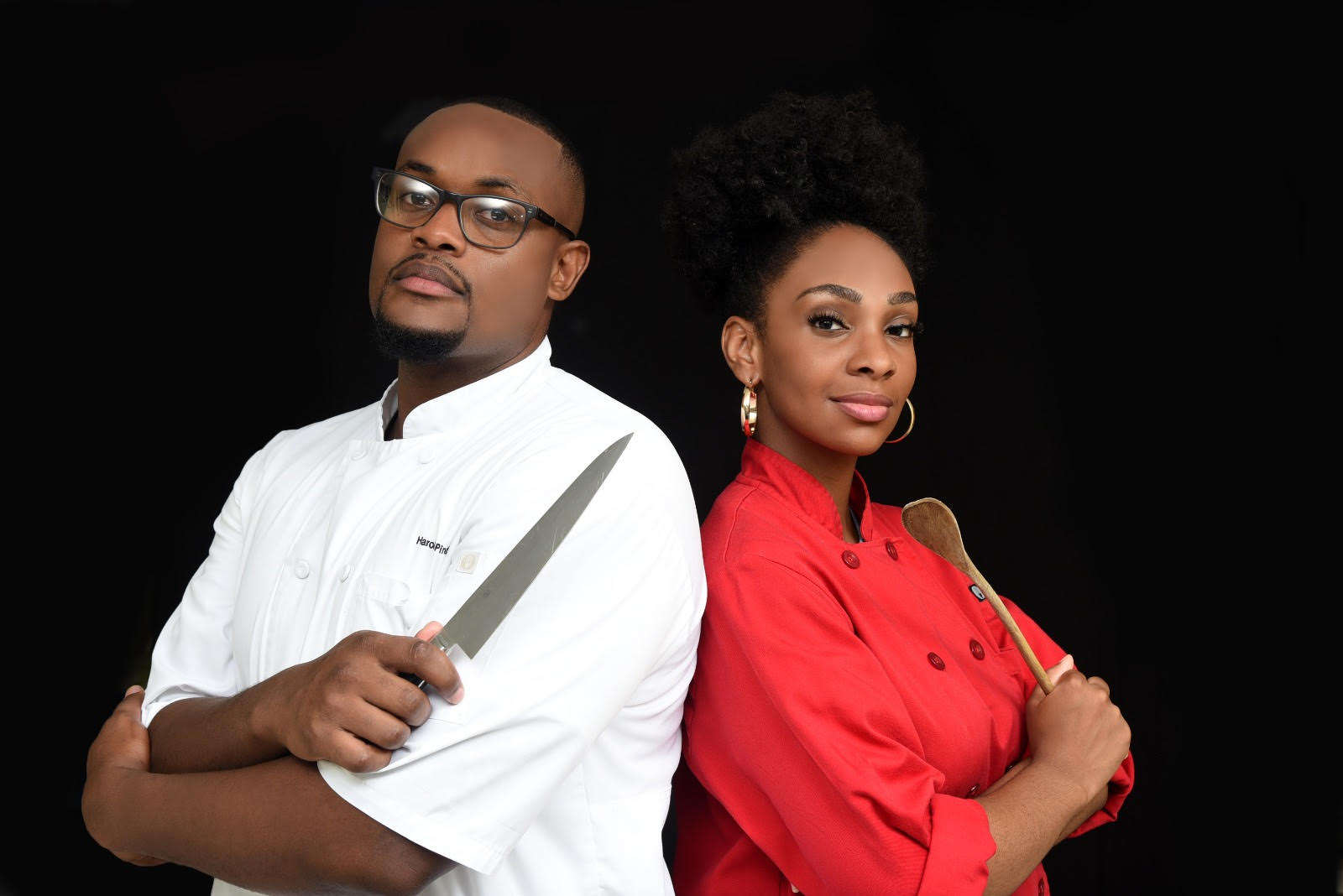 Since its launch, Bunappetit has opened a brick and mortar location at the Ruby Golf Course.
In addition to the pair's world travels, and the mentorship of other exceptional chefs, the inspiration for Bunappetit came from the couple's passion and love for exceptional foods, and wanting to share the flavors that they often craved, with others. Chef Harold and Sade also noted that they wanted to merge the comfort of a classic hamburger with ingredients and techniques often only offered during a fine dining experience.
"We found inspiration in our love for food, specifically for a good ole burger. My wife and I are the ultimate foodies!...Everyone loves the flare and class of a gourmet meal, but nothing beats the nostalgic feeling you get from a homemade burger, like momma used to make on weekends. So we decided to combine class and nostalgia, thus Bunappetit was created." noted Chef Harold.
When Bunappetite launched, Chef Harold and Sade were committed to providing quality, fresh ingredients, consistency and creating their entire menu from scratch. They also went for big, bold flavours and menu items that perhaps had not been seen on Grand Bahama menus before.
"Everything about Bunappetit is unique! Our buns are freshly made daily and we have a unique variety, [including our] activated charcoal bun, and our seeded whole wheat buns. We salt brine our fries for additional crunch and flavor, our pickles are made in house and all of our sauces are homemade…. All of our meats are made to order, nothing is precooked, which improves food quality."
Chef Harold also notes that his goal was to create burgers that were so "rich" but balanced, that there would be no need for additional condiments. He also adds that he wanted to create a food experience that could cater to a wide range of preferences and dietary needs but was also affordable while maintaining high quality standards.
Though their entire menu is filled with exceptional burgers, Chef Harold recommends one of their seafood options to get you introduced to the Bunappetit experience.
"Our Blackout burger would be our first choice for anyone trying Bunappitit for the first time."
INSTAGRAM: https://www.instagram.com/bunappetit_burgers/?hl=en
Looking for some more recommendations and a taste of Bahamian cuisine? Here are a few of Chef Harold and Sade's most memorable food experiences, recommendations and culinary inspirations.
What has been your most memorable Bahamian dining experience?
Our most memorable would be having dinner at Dolphin Cove - the ambiance was romantic and the food was just as appealing, which overall gave an exceptional dining experience.
If you could choose only five staple ingredients, what would they be and why?
Salt would be our first choice because it enhances the flavors of everything. Vinegar because the acidity gives most ingredients a nice punch. Pepper because I love a little spice in my meals. Butter because there's nothing like a butter basted steak and everything's just better with butter. And, garlic [is] the ultimate spice in my opinion.
If you could recommend one 'must try' dish, while in The Bahamas, what would it be?
Hands down 'Crack Conch' would be my recommended 'must try' dish while in The Bahamas. That tenderness of the conch, the crunch of the fried batter gives your mouth a nice textural sensation and that sweet fresh conch flavor cannot be beaten (no pun intended).
Can you share a Bahamian recipe that can be prepared at home?
Banana Panny Cake - Just a few simple ingredients and you are good to go! All you need is, bananas, flour, sugar, baking powder, salt and water. Combine those ingredients, pan fry the batter until golden crisp and there you have it - Bahamian Banana Panny Cakes. I would recommend that you enjoy it with a nice piece of fried fish.
Can you name one of your favorite Bahamian chefs or culinary inspirations?
My favorite Chef and culinary inspiration would be Chef Emmanuel Smith at Sabor Restaurant, located at the Pelican Bay Hotel. He is a very creative and innovative chef that constantly adds piquant dishes to his menu. I've worked with Chef Smith over the years and he has played a major role in my culinary growth and brought perspective to my culinary ethics regarding the use of high quality ingredients and seeing each dish as a work of art. I am grateful for the opportunity to work with him for several years and would definitely recommend anyone visiting Grand Bahama to check out Sabor for a gourmet meal that won't leave you disappointed.