The Bahamas has long been one of the most eco-friendly destinations in the world—a protector of both the archipelago's pristine beauty and its endangered species, including the Bahamian Rock Iguana and the West Indian flamingo, the national bird. The critically important work of preserving these natural environments is done by The Bahamas National Trust, an organisation noted for its vast wetland conservation efforts on Andros, New Providence, Exuma, Freeport, and Inagua, home to the largest remaining breeding colony of West Indian flamingos.
Blue Holes
The Bahamas is blessed with a record number of blue holes, both inland and ocean blue holes. Jump in, swim around or dive into these geological wonders for an out-of-this-world experience.
Caves
Intricate cave systems have developed in The Bahamas for centuries, a product of the country's limestone foundation and the elements that have shaped it. On land, discover ancient petroglyphs from the Lucayan-Arawak people. Underwater, advanced divers explore winding cave systems.
Nature Walks
The Bahamas' vast open spaces beckon nature lovers in search of solitude and stunning sights. Highlights include the five-mile Heritage Trail in Freeport and the hiking trails in Andros' Blue Holes National Park.
Birdwatching
Andros and Inagua are must-visits for avid bird watchers. Expert guides with decades of experience take you to the best birdwatching areas on half and full-day tours.
Learn More
Kayaking
Kayaking is one of the best ways to explore The Bahamas' hidden coves, colourful coral reefs, and peaceful mangrove creeks. Go solo or take a guided tour lasting a few hours or several days.
Out Islands Geotourism
Discover the natural wonders of the Out Islands, the lesser populated islands of The Bahamas. Explore our interactive Geotourism site, created in collaboration with National Geographic.
Learn More
Our National Parks
A treasure trove of biodiversity, the Bahamas National Trust Parks are areas of pure aesthetic beauty and play a crucial part in the conservation of The Bahamas' natural ecosystems.


FEATURED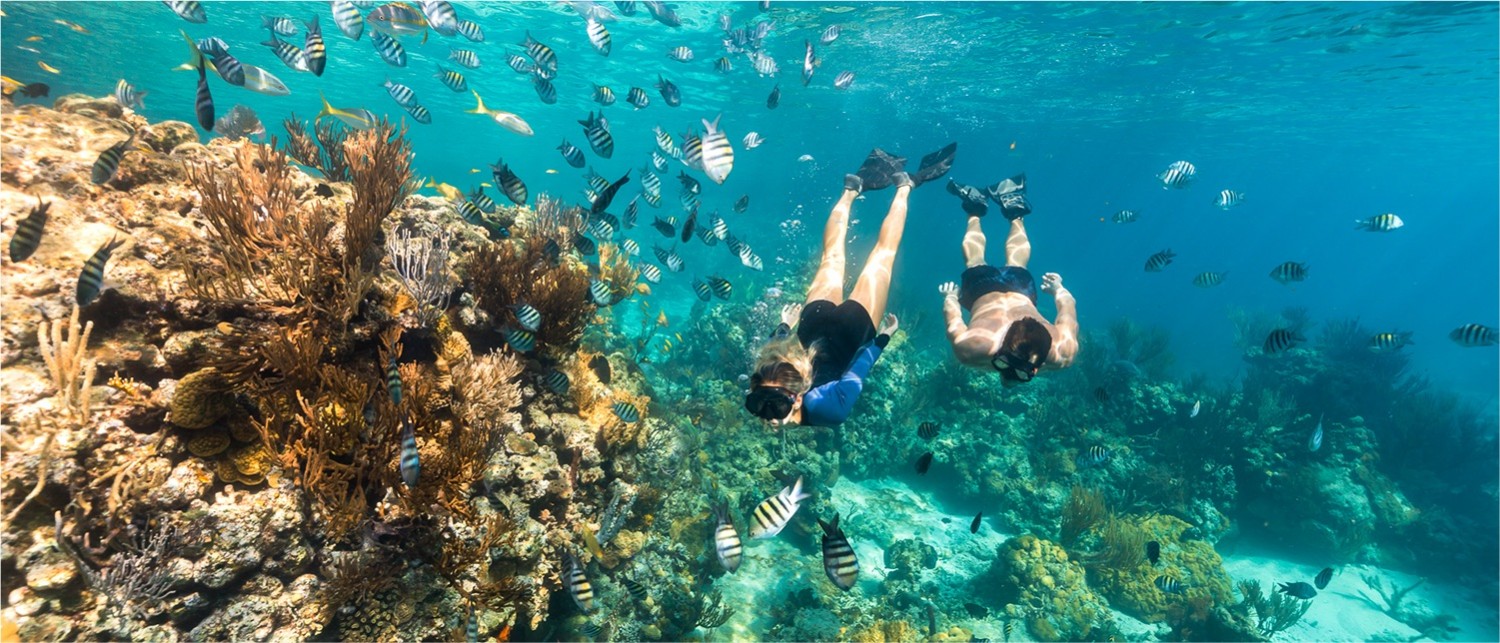 Exuma Land And Sea Park
Protected for more than 60 years, the Land & Sea Park is the true jewel of The Exumas. Crystal clear waters, pristine beaches, and thriving mangroves remain unspoiled, just as nature intended.
View Story
Discover Your Next Adventure